The Making of Chemistry World: Exclusive Preview of QUT's new Cube display
Description
The Making of Chemistry World will offer 'behind-the-scenes' insights into the development of QUT's highly anticipated new application on the Cube. Hear from the creators of Chemistry World and be one of the first to test drive this innovative display while enjoying networking drinks and canapes.
Chemistry World is currently under development and will be officially launched in August 2014.
All proceeds from this event go to QUT's Learning Potential Fund.
Background
The Cube is one of the world's largest digital interactive learning and display spaces and the heart of QUT's Science and Engineering Centre. For over a year, the virtual reef exhibition has provided thousands of visitors with a rich, interactive learning experience. Recently the Cube team have been working hard to develop a new interactive exhibition called Chemistry World.
More about Chemistry World
Chemistry World will inspire audiences with an explorative and participatory experience of chemistry and its fundamentals. The display will transform the Cube into an enormous periodic table and provide a fun way to navigate elements and discover the day-to-day applications of chemical compounds.
Chemistry World is being developed in partnership with teachers, students, researchers and academics, who have contributed artworks, information on their favourite elements and compounds and insights into fascinating applications.

This event is proudly supported by: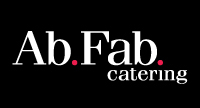 Institute for Future Environments & QUT Precincts