Join like minded Brisbane makers and creative's running small businesses just like you for our monthly Makers MeetUp
About this event
Hey there Maker!!
Im so delighted you found us!
Its that time of the month where Makers & Creatives from all across Brisbane come together to connect and chat with like minded actual humans...( instead of our tools or pets) We chat about everything creative and handmade and what it really takes to have a creative smaller biz without losing your marbles and quitting before you even get started.
Why you should come to The Makers MeetUp
*Its Fun & FREE and the perfect opportunity to take 5
*Gain perspective, motivation and accountability
*Share ideas, promote your business & gain collaboration opportunites
*Make lasting friendships and get the support and information you really need
Theres no way of knowing where the conversations will go from balancing family life, talking finance and marketing to getting feedback on new ideas, market stalls and more; but one thing our events have in common is the unwaivering support and mateship this community has and the gurantee for a great morning full of insight and laughs
------------ ------------ -----------
"The Makers Meet Up has been a shinning light for me as a small handmade business owner. The endless support, care & friendship from other makers but especially Dani have been life changing. The positive energy, organisation, advice & motivation that is given so freely by Dani is priceless. This is the true definition of handmade business."
Tanya - OHH De NATURALE
------------ ------------ -----------
Who should come to The Makers MeetUp?
We dont mind if you're a Soap Maker, a Baker or a Candlestick Maker
*If your a little weird
*a rebel and trailblazer
*passionate about making a difference
*brand new in your creative business or a more experienced one
If you create and make and want to connect with like minded creative business owners who are down to earth, talk about the real stuff and arent scared to share and support others then you are in the right place my friend
The Makers MeetUp is a fun, casual and inclusive space for all creatives, no matter your medium to take some time out just for you, to slow down, connect and meet with folk who just get you! Even if you dont talk business as such you are welcome to join us for a cuppa and hear what is going on in the creative world
TICKETS
Grab your FREE tickets now to book your space
We cant wait to meet you & hear about your journey
See you there!
Dani - Founder of The Makers MeetUp
______________________________________________________________________________________________________
Parking:
There is street parking around the Paw Paw Cafe in the side streets and easily accessible Bus Station at Woolongabba if you are taking public transport
One Bill Per Table:
Paw Paw Cafe has strict one bill per table system, so bring cash along to pay for your order
CONNECT & SHARE with us online (and Tell your Creative Maker Friends)
Instagram - https://www.instagram.com/themakersmeetup/
Facebook Group - https://www.facebook.com/groups/315593849503916
Dont forget to tag us in any photos you take at out MeetUp so we can share it with our community @themakersmeetup #themakersmeetup #brisbanemakermeetup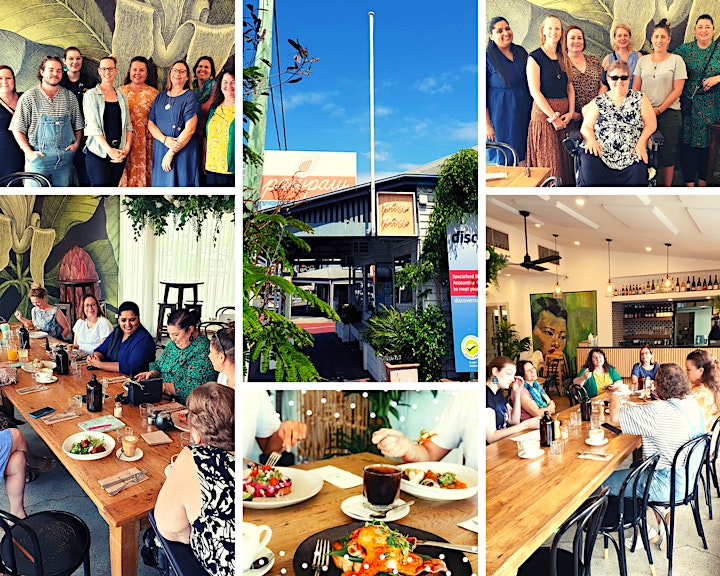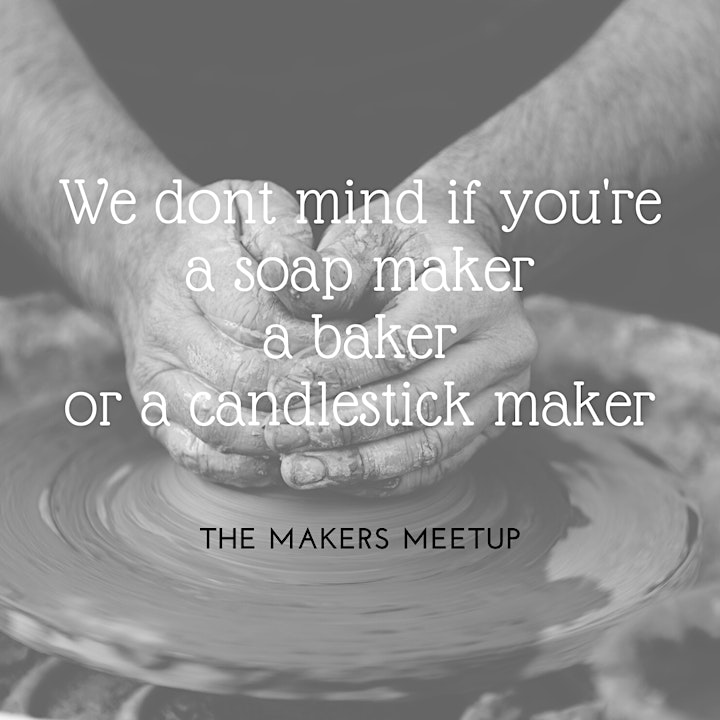 Organizer of The Makers MeetUp - Monthly Meetup for Creative Business Folk