The inaugural Madcap Comedy International Short Film Festival is screening four award-winning short films on Fri 30 July at the Capri Cinema
About this event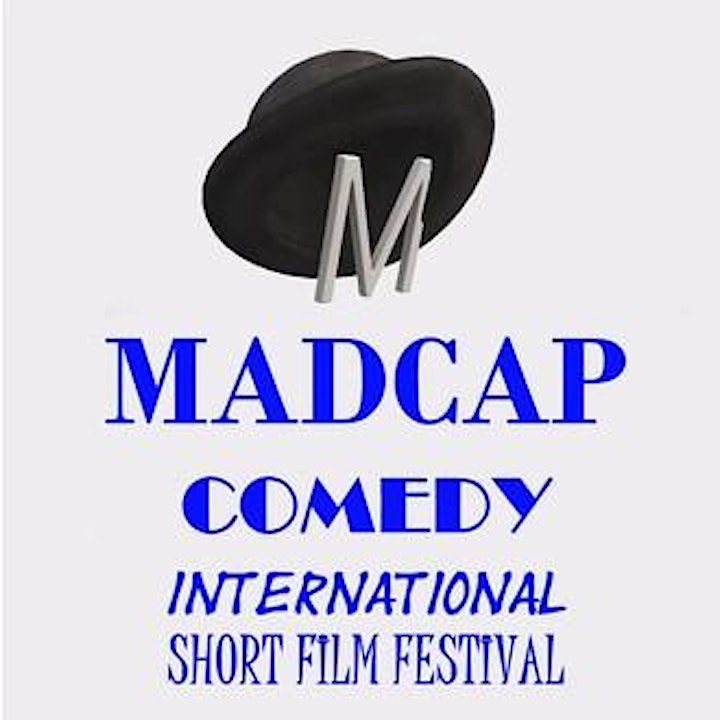 A revised program as it presently stands ...
4.30PM Doors open.
4.45pm (Pre-show screenings with house lights on ).
5pm. Opening speech and acknowledgement to the Kaurna people and screening of local productions "Achy" and "Full on Sunnies".
5.05pm
5:25 pm. Announcing the winners, acceptance speeches and screening award winning films.
"Thorak the Powerful" 6.45mins
"This Should Be Banned" 8.40mins
"Dickie" 2mins
"Networking Lunch" 7mins
5.55pm Thank you
6pm Red Wine tastings and Canapés of smoked delicacies courtesy of Dutschke Wines and McLachlan's Smokery. Feel free to bring your own glass, if you prefer glass to plastic.
6.15pm The Capri's 'Wurlitzer' Organ 15mins
One short "This Should Be Banned" is written, directed and stars Marcus Graham. "Networking Lunch" features David Pasquesi the Psychiatrist in Groundhog Day. A Belguim animation short " Dickie" and a satire of green screen effects "Thorak the Powerful".
The festival is an initiative of actor, comedian and filmmaker Damian Woodards who first achieved success in the SA Young Filmmakers' Festival.
Admission is free, but if you wish to try the tastings, please purchase a $5 raffle ticket, or offer smallest gold coin donation. We have great prizes provided by Dutschke Wines , McLachlan's Smokery, Goodwood Cellars, Galactic DVD and the Capri Cinema.
Mad Dog Bradley's reviews...
NETWORKING LUNCH
A familiar-feeling but nicely-handled minimalist comedy piece with good work from David Pasquesi and a particularly strong performance by Kimberly Michelle Vaughn. The attempt to capture a sort of sub-Woody Allen/Whit Stillman-type atmosphere just about works, and there's a nice sense of melancholy and a surprise or two. And you've got to love that final fadeout.
THORAK THE POWERFUL
Sian Laycock's short sharply satirises soulless modern move-making, and star Dave Beamish offers a particularly funny, increasingly desperate, and frenzied performance. Using a minimalist setting to her advantage, this works as both an amusing attack on big-budget Hollywood product (and damn CG FX!!!) and a scathing depiction of what might happen as actors continually play second-fiddle to technology.
M classification Coarse language and Adult Themes.