Description
We would like to invite small business owners from Perth to join us here at The Small Business Lounge for our first networking breakfast event of 2019.
Our topic for our breakfast event is, 'The 5 Best Tools for Getting Your Brand in the Media.'

It's a crowded and competitive space the traditional and online media space. You can't just write a media release and hope that it gets a run. You need to be smarter, faster and ready to take the opportunities that present to be an influence, commentator or an expert that the media will use. In this 20 minute presentation, we are going to give you the 5 tools to breach the walls of media and how to become a person of influence. How to get the media's attention and how to have them call on you. This fast and snappy presentation will have you ready to take on 2019 and beyond.
---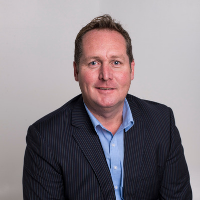 Joining us as our keynote presenter is media expert Nic Hayes, Managing Director of Media Stable – a national agency providing content and experts to mainstream media.
Nic is a media professional with over 20 years' experience in communications including public relations, radio/tv broadcasting and media intelligence.
Media Stable was launched in 2012 after Nic recognised the changing media environment was placing journalists and producers under increasing pressure. There was also a need for a fresh approach for business people and experts to get their messages, stories and opinions in front of the media because the traditional PR model was quickly losing credence.
Nic is a relationships person, and accordingly, the success of Media Stable has been built on the strong ties and contacts he has developed and nurtured during his two decades of media industry experience.