The Literary Interface: 2018 Literary Studies Convention
Description
An interface describes a surface or plane that lies between or joins two points in space, but it also refers to 'a means or place of interaction between two systems' and 'an apparatus designed to connect two scientific instruments so that they can be operated jointly' (OED).
This convention will bring together scholars working across the broad field of literary studies to discuss the literary as an interface between different forms of knowledge and processes of knowledge formation, looking at questions of how and through what means the literary is communicated, represented, negotiated, and remade. By placing the concept of the literary centre-stage while at the same time interrogating its role as an interface, we wish to open up for discussion questions about the role, dynamism, and value of the literary in a time of institutional change and ongoing disciplinary formation. We would also like to debate the role of the literary text - and literary studies as a discipline - as a site of encounter between diverse languages and potentially alien modes of reading and writing.
Invoking the possibility of melding, soldering, and/or merging different elements, the literary interface suggests the resilience as well as the suppleness of disciplinary boundaries. It conjures the possibility of new meeting points; zones of contact and interaction but also sites of contention and disruption that might challenge received platitudes yet help us to bring to the surface new meanings.
Confirmed keynotes include Johanna Drucker, Lauren Goodlad, Brigitta Olubas and Charlotte Wood.
Follow us on Twitter @LitInterface and Facebook @Literaryinterface2018
Generously Sponsored by: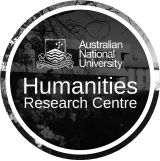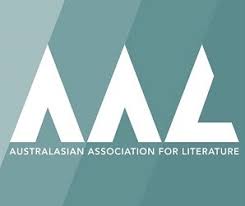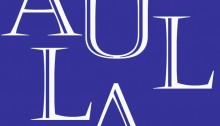 \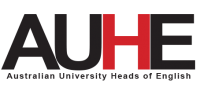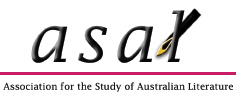 FAQs
The ANU Campus
Our Acton campus is in the heart of Canberra - Australia's capital city - in the Australian Capital Territory (ACT).
From here it's an easy walk, bike ride or drive to some of Australia's most significant political and cultural institutions including Australian Parliament House.
Amongst our modern lecture halls, libraries, laboratories, student residences and administration buildings, you'll find all the conveniences of a small suburb including cafes, bars, supermarkets, child care centres, a newsagency, post office and even a medical centre.
Accommodation
For information about accommodation during the convention, please see our ANU site.
Transport and Parking
Canberra has transport links with all major Australian cities and a broad choice of accommodation options.
Canberra is about 3.5 hours drive from Sydney and an easy one day drive from Melbourne. There are plenty of places to stop along the way too.
Bus
Greyhound Australia operate coach services to Canberra from Sydney, Melbourne, Brisbane and Adelaide.
Murrays Coaches have hourly bus services departing from Sydney.
Train
Transport NSW operates daily train services from Sydney to Canberra.
V/Line also operates daily train services from Melbourne to Canberra.
Fly
Qantas Airlines can get you to Canberra from Sydney, Melbourne, Brisbane, Adelaide, Perth and Darwin.
Virgin Australia Airlines also offer air services to Canberra from all major Australian capital cities.
Parking
If you're driving, park on campus in the dedicated parking areas - just follow the signs.
Transport in Canberra
When you arrive in Canberra, you can rent a car at the airport, use a taxi or uber, or catch a bus (https://www.transport.act.gov.au/). Please note that there is no public transport to or from the airport, which is a ten minute drive from the CBD.
There is plenty of parking at the ANU campus, although we recommend arriving early so that you have time to find a car park.
Canberra for Visitors Google Map:
https://www.google.com/maps/d/u/0/viewer?mid=1mIwm7ImdV7x0kx-NtzVJ5gh92Uc&ll=-35.34284981311815%2C149.05161475&z=11
Canberra Weather
Winter is chilly in Canberra, yet the sun still often shines bright. Relish the view of snow on the mountains and step out in your best winter finery including boots, hats, scarves and gloves.
Convention Dinner

The Convention Dinner will be held on Friday, 6th July, from 6.30pm at Ottoman Cuisine. You can register for the dinner HERE.
Memberships
Registration for the convention includes discounted membership ($50 full/$15 postgrad/unwaged) of your choice of the following organisations: Association for the Study of Australian Literature (ASAL), Australian Universities Languages and Literature Association (AULLA), Australasian Victorian Studies Association (AVSA) and Australasian Association for Literature (AAL).
Note: Concessional rates apply to: postgraduate students, unwaged and sessional staff.
Membership benefits:

AVSA:
*annual conference
*postgraduate conference travel grants
*website
*newsletter
*facebook & twitter community
*International links with NAVSA (North American Victorian Studies Association) and BAVS (British Association for Victorian Studies), with whom we share a trienniel conference in Europe, largely funded by NAVSA
*journal - Australasian Journal of Victorian Studies
*Access to COVE - the Central Online Victorian Editor, a peer-reviewed publishing and teaching resource, including, among an expanding set of tools, an annotation tool, a timeline-builder, and a geospatial map-builder.

AULLA:
*Three (3) hardcopy issues of the Journal of Language, Literature and Culture (JLLC) per year. Members also have access to all back issues of the journal online.
*Alerts about our conferences, prizes, special thematic issues of JLLC, and other events.
*Opportunities to serve on the governing Committee and to vote in general meetings.
Further information is available via the AULLA webpage — www.aulla.com.au

ASAL:
*Receipt of the ASAL newsletter
*Eligibility to present at ASAL conferences, both mini and main
*ECR and Postgraduate members are eligible to apply for bursaries (to the value of $750) to support attendance at ASAL conferences
*Postgraduate members are eligible to enter the A. D. Hope Prize for Best Postgraduate Essay
*Networks and resources for your own Australian literature-related initiatives with the support of ASAL State Representatives and/or Postgraduate and ECR Representatives

AAL:
* Annual conference and associated publications.