The Life And Times Of Frida Kahlo - Encore Screening - 21st Aug -Byron Bay
Description
Frida Kahlo was ahead of her time and her art and life resonates for many reasons in the modern world.
The Life and Times of Frida Kahlo is an intimate biography of a woman who gracefully balanced a private life of illness and pain, against a public persona that was flamboyant, irreverent and world-renowned. Kahlo was an eyewitness to a unique pairing of revolution and renaissance that defined the times in which she lived.
Through the prism of her life and art, the film explores the ancient culture of Mexico; the Mexican Revolution; the wildfire of communism that burned through Latin America in the 1920s and '30s; the innovators in painting, photography, filmmaking, writing and poetry that congregated in Mexico City; and the revival of interest in popular culture for which Kahlo has become a symbol.
Kahlo is best known for dozens of self-portraits through which she tells the story of her dramatic life. She was severely injured in a bus accident at 18, and her paintings reflect the debilitating effects she endured for the rest of her life: 35 operations, body casts, metal corsets, constant pain and the inability to bear a child. Kahlo's work also reflects her passionate love affairs (including a brief one with Russian revolutionary Leon Trotsky), and her turbulent marriage to Mexican muralist painter Diego Rivera.
~
Join us for this fascinating and illuminating evening of film, live music and chocolate tasting!
~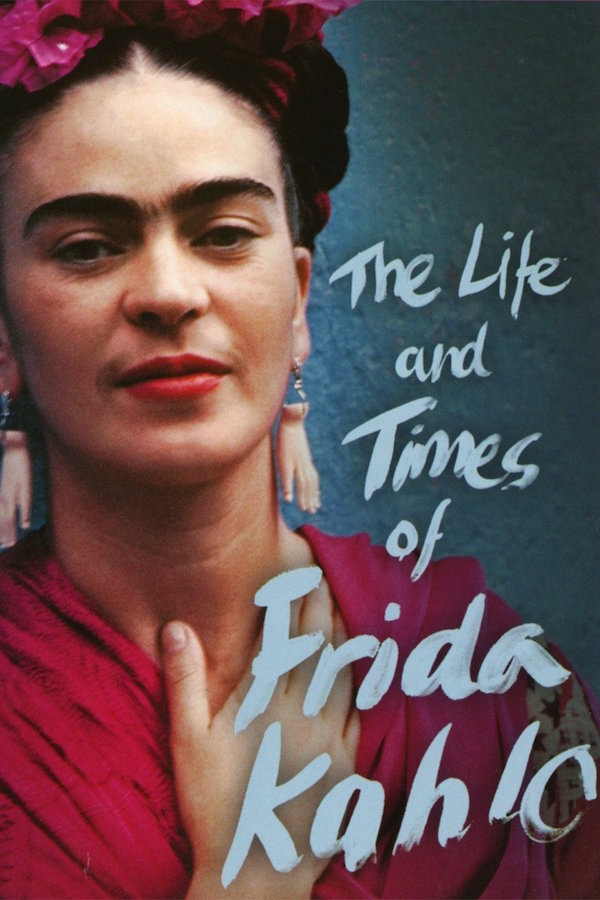 This film is exempt from classification as it is educational in nature. We recommend that it is suitable for ages 13+, and parental guidance is advised, as it contains adult themes, mild images of war and mild sexual references.
CHOCOLATE TASTING with CHOW CACAO
Chow Cacao's delicious organic, raw, vegan chocolate bars are made from fair trade and sustainably sourced ingredients. Handmade in our home town Byron Bay and hand-wrapped in nostalgic golden foil. The mix of classic and funky flavours will bring you back to your childhood, when coconut roughs and golden foil were a thing! Their simple and iconic packaging is inspired by the 70's surf culture here in Byron Bay.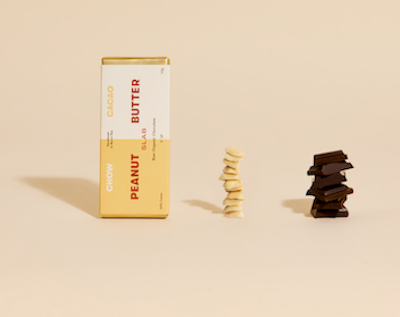 LIVE MUSIC with ANGIE HUDSON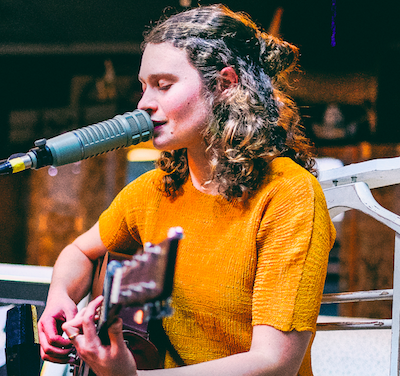 After working with her team of innovative musicians and renowned producer/ engineer Paul Pilsneniks. Angie Hudson has crafted her debut EP 'Opens' released may 2017. All singles recieved rotation on triple J, Angie song "Breathe in" was described as one of Nkechi's "favourite songs" for 2017.
Angie Hudson has been known to deliver an enchanting performance, her electric soul/folk blend has been compared to the likes of, Lianne La Havas, Husky, Sade, and Norah Jones.
After performing numerous shows ( Falls fest, supports with Viex Farka Toure, Parcels) with her trio- Freyja Hooper- Drums, and bassist- Shaun Johnson they created a collaborative project at the beginning of the year 'Banksia'.
Angie is also know to collaborate with other artists/ musicians/ producers, and ocasionally performing intimate strip backed shows where hse can bare her songs in their most essential form.
Angie's performances can be described as "Ethereal, intimate and graceful. With sultry lyrics floating through jazz-inspired folk offerings their audience is left all tingly on the outside and warm on the inside."

https://www.youtube.com/channel/UCO2vGRn8uFuGXO4ISUOxkYQ/videos

Program:
5.45pm: Doors open
6.00pm: Live music and chocolate tasting
6.30pm: Film (90 min duration)
Investment:
(includes film, music, and chocolate tasting!)
A portion of your ticket purchase supports the film maker! Thank you for supporting independent film making, and helping educate and build awareness :-)
Adults = $23
Concession (Students & Pensioners) = $19

Accessibility:
The venue and theatre are wheelchair accessible. If you require a wheelchair spot please email us via team@filmsforchange.com.au

Refund policy:
* Please note that tickets are NOT refundable if you change your mind or are unable to make it on the day. Your tickets cannot be changed to another date. They may however be given to a friend to attend.

Enquiries:
team@filmsforchange.com.au
Subscribe to Films For Change E-Invites!
Follow Films For Change on facebook