A window into the first all-women expedition to Antarctica ("The Leadership" film), plus a panel discussion with Homeward Bound participants
About this Event
"The Leadership" - then and now
Join us for a special screening of "The Leadership" film, followed by a panel discussion with participants from multiple Homeward Bound cohorts!
Homeward Bound aims over 10 years to build a network of 1000 women in STEMM from around the world that are empowered to 'lead for the greater good' and 'treat the earth as our home'. Four cohorts cohorts have completed the year-long program that culminates in a voyage to Antarctica, a fifth cohort will go as soon as conditions permit and a sixth cohort has just been selected.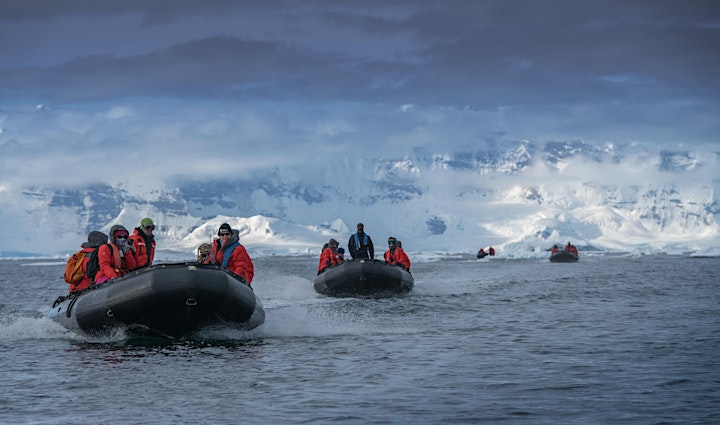 "The Leadership" film:
provides a window into the first all-female expedition to Antarctica with Homeward Bound
prompts a much needed discussion about women and leadership
creates an immersion into the stunning grandeur that is Antarctica
The real measure of leadership programs like Homeward Bound are the women themselves.
Hear from the women of Homeward Bound:
How the program has evolved since the first voyage,
How they are using the growing network to 'manage for the greater good' and 'treat the Earth as our home'.
Our panel includes: Lauren Sandon (HB1), Ghislaine Platell (HB1), Marji Puotinen (HB3), Bec Handcock (HB4) and Cassie Berry (HB6)! Kathleen Patrick (HB1) will chair the panel.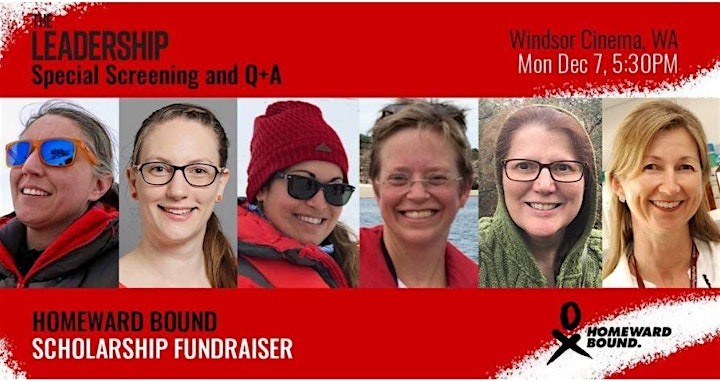 Money raised through this event will go towards supporting future Homeward Bound participants. This includes ticket sales and raffle tickets (you can view the items for raffle and purchase event tickets and raffle tickets through the "tickets" button). Raffles will be drawn at the event on the day.
You can also donate directly to the Homeward Bound scholarship fund if you are unable to attend and still want to show your support.