| | |
| --- | --- |
| | |
Event Details
The Leadership Table 
Get That Edge.
Performance = Leadership
We want Bold, Authentic and Courageous People.
You can be a Great Leader. 

Now claim your seat at the TABLE.
*Please note there are ONLY 20 SEATS at each table and you must be able to attend most or all Sessions. 

For only $197 you will gain invaluable insight
and learn from one of the BEST
leadership mentors in the business - Sonia McDonald!
WHAT IS THE LEADERSHIP TABLE - AND WHY IS IT FOR ME?
The Leadership Table is a workshop that uses both a leadership, neuroscience and direct action learning approach to provide you with the skills, insights and empowerment to be the best person and leader YOU can be.
You'll discover and learn to appreciate your own unique leadership qualities, and how to implement them in a significant way within your leadership role.
Do you want to be a strong and capable leader, or stay wondering if you have it in you to be a leader at all?
This Table is suited to emerging and mid-to-senior level managers and leaders who want to focus on self and leadership while building connections with like-minded people!
95% of Executives and Leaders who have worked with Sonia say her coaching has been the single largest contributing factor to success in their careers, mindset or business.
WHAT WILL I GET OUT OF THE LEADERSHIP TABLE?

When you sit at The Leadership Table, you will:
●

     

Gain confidence in yourself as an individual and as a leader
●

     

Learn about yourself; how to identify your strengths and use them to help your personal development
●

     

Discover a new sense of self
●

     

Gain a new mindset
●

     

Harness incredible courage and bravery
●

     

Build an amazing brand by understanding your why, purpose and passions
●

     

Discover the power of resilience and how to use it wisely towards successful outcomes
●

     

Discover what drives and motivates you - and how to maintain that motivation while still being balanced and focused
●

     

Give you a new level of confidence and courage that will bring you instant results
●

     

Have the opportunity to connect with a tribe of people that will take your career and leadership to new heights.
Working with an inspirational and dynamic leadership coach like Sonia will energise and motivate you to be bold, focus on your strengths, and ultimately forge your own authentic leadership journey. 
Known throughout Australia and the world for her motivational leadership coaching and fantastic work as a keynote speaker, you won't want to miss this!
Attendees describe Sonia's workshop program as insightful, engaging and rewarding, and she always draws high praise from any event she attends as a keynote speaker:
I had the pleasure of working with Sonia for 2 years as my Coach. I appreciated her genuine interest in my development and the trusting atmosphere she created.

Sonia is intelligent and insightful. She challenges your thinking to bring out your best. I would be happy to work with her again and recommend her working with individuals or teams to gain alignment and increase performance. 
Cameron McConville, KMC Partners
Only $197 a session gets you a seat at The Leadership Table!
Act now, there are ONLY 20 places at each Table!
Don't miss out on attending these amazing sessions with Sonia - as one of a group of only 20 people, it's an incredible opportunity to get up close and personal with this highly-recommended mentor!



WHO LEADS THE TABLE?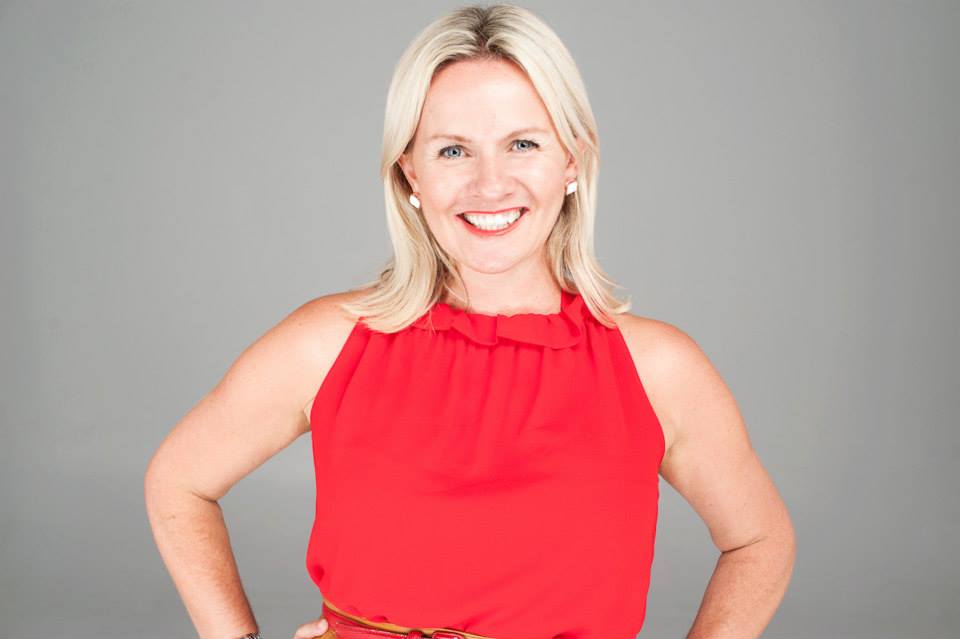 The Table is led by Sonia McDonald, CEO and founder of LeadershipHQ. Sonia has helped hundreds of executives, business owners and aspiring leaders hone their skills to become strong, connected and inspiring leaders. For over 10 years she's successfully coached and mentored people towards establishing their careers and getting a seat at the table. Sonia is one of Australia's Leading Coaches and Keynote Speakers. She is also the author of "Just Rock It! How to Get What You Really Want." And "Leadership Attitude: How Mindset and Action Can Change the World."
"Leadership is an Attitude. Not a Role or Title. Leadership starts with YOU!" Sonia McDonald
Save This Event
When & Where

Brisbane City

Brisbane City, QLD 4000
Australia

Organiser
 Businesses can not exist or survive without great people and great leadership. It's about building great businesses and organisations through strategy, culture, leadership, growth, connection and change. We are the Catalyst for Better Business and Great Leadership. We are that Advisor and Coach. So, is your leadership the best it can be? Are your people truly engaged, motivated and productive? Do you have a culture that people are banging down your door to work for? Do you know where you are going and have a great business strategy? Are you connecting with the right people? Are you getting results through your people? Have you got the right people, systems and processes in place? 

Is this happening for you? 

If yes, we love your work! If not, is this keeping you up at night? 

We have helped 1000's of organisations, teams and leaders achieve greatness. We partner with SME's and Organisations to bring out the best in them. Our team deliver brilliant Leadership, People, Cultural and Business Strategies and Programs. 

Here's a snapshot -

⭐️ Leadership Programs 
⭐️ Leadership & Business Coaching 
⭐️ Culture Transformation
⭐️ People Development & HR Consulting 
⭐️ Workshops & Events
⭐️ Online Programs 
⭐️ Licensing 
⭐️ Business Strategy 
⭐️ The Business Collective 
⭐️ Keynote Speaker 
⭐️ Facilitation 

We help build great engagement, motivation, retention, productivity and ultimately improve the bottom line within your business. We have customised leadership programs, coaching, resources and deliver transformational cultural change as well as high impact business strategies. We have published some great books and have spoken across the world for many years on leadership, neuroscience and business. We are focused on delivering only the best development, results and outcomes for you. It's about how we can help you through our expertise to be that catalyst.

Phone 1300 719 665 
www.leadershiphq.com.au
www.soniamcdonald.com.au
Email: sonia@leadershiphq.com.au