The Lavender Bear from Bridestowe Lavender Estate Australian brands succeed...
Description
The Lavender Bear from Bridestowe Lavender Estate
Australian brands succeeding in China - Case Study Series

The story of China's Lavender Bear craze has become legend. Now ACBC's Tourism Sub-committee brings you the man behind the legend - James Ravens, General Manager at Bridestowe Estate. James will relate the story of how Lavender Bears became an overnight sensation after attracting the attention of President Xi Jinping.
Few businesses can expect an endorsement from this particular KOL! Nonetheless, James will share learnings from social media in the Chinese market that could apply to many businesses – including the need to be prepared for success. James will also discuss future plans for his tourism business and how digital technologies will contribute to this.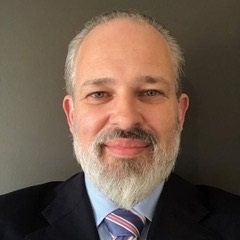 Bio - James Ravens, General Manager - Bridestowe Lavender Estate
James Ravens (MBA (UNSW/AGSM), BE (Chem) Sydney, GCMA (Advanced Diploma)) is General Manager of Bridestowe Lavender Estate, Nabowla Tasmania. He is part of the family that took over this iconic Tasmanian institution in 2007 and is responsible for oversight of the operations, marketing and new business development of the farm.
In operation for nearly 100 years in the North East of Tasmania, Bridestowe Estate has become one of Australia's pre-eminent agritourism enterprises famous around the world for its rolling fields of purple and the quality of its product. Over the years it has grown to become a multifaceted organisation that includes farming, agritourism, cafe, manufacturing, wholesale, e-commerce and retail and, in 2020, plans to open a hotel development at the site.
Prior to Bridestowe Estate, James has worked as an engineer at Hawker Siddeley and Caltex and, more recently, at a number of large Australian & Fortune 100 organisations including American Express, Coca-Cola & Goodman Fielder in various roles in Australia, the US & Asia. James lives in Sydney but spends significant amounts of time in Tasmania.