Event Information
Location
Online
Design Matters
332 Albert Street
Melbourne, Victoria 3002
Australia
Description
Webinar: The Latest Advancement in Timber Constructions


Speaker:
Adam Jones
Engineering Advisor
WoodSolutions | Mid-rise Advisory
Event Overview:
Since the changes to the 2016 National Construction Code, the market for mid-rise timber buildings are on the rise. With these types of buildings it isn't just about wood products, but a multi-disciplinary systems based approach to deliver the required finish. Designers are moving to timber as the preferred solution for zero carbon commitments, biophilic design and in search of productivity improvements through prefabrication.
A range of structural timber system options are available for the construction of mid-rise timber buildings, providing a variety of ways to optimise the needs for a specific project. Adam Jones will discuss the design options for mid-rise timber apartment buildings, including light-weight stud frame, CLT and post and beam.
Meet the Speaker: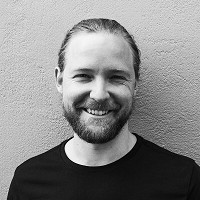 Named the GBCA Future Green Leader of the Year for 2019, and currently shortlisted for the PCA Future Leader 2020, Adam is very passionate about the structural engineers' role to play in reducing embodied energy emissions of buildings. He has pursued this passion with an entrepreneurial spirit, creating the podcasts Future of Structures, Timber Talks and the online course Smart Embodied Energy Solutions. He was previously the lead researcher for the 'Rethinking Cement' report with Beyond Zero Emissions.
Adam completed his civil engineering degree with honours at Monash University in 2015.
Within the WoodSolutions team, Adam is looking forward to every opportunity of getting efficient designs to demonstrate the benefits of specifying timber building systems in mid-rise development projects.
Payment Policy: All bookings (where payment applies) must be pre-paid prior to the event.
Cancellation Policy: We know that situations sometimes arise preventing you from attending. However, Design Matters National does incur costs in organising these events. Those who book and do not attend will not be eligible for a refund. Registrants who book then cancel more than five days prior to the event will receive a refund of their payment, less an administrative charge of $25 per registrant. Bookings cannot be transferred to other Design Matters National events. Cancellation fees also apply from the processing company.
Privacy Policy: Design Matters National respects your privacy. Registrant data captured at this site is not disseminated to any third party, but is used solely by Design Matters National to confirm your registration details for this event, and to advise you of similar industry events and news of relevance to building design professionals. Should you prefer not to receive emails from us, simply reply to this message in the subject line with UNSUBSCRIBE.
Date and Time
Location
Online
Design Matters
332 Albert Street
Melbourne, Victoria 3002
Australia