The Landscape of Poetry: Mark Tredinnick in conversation with Robyn Ewing
Description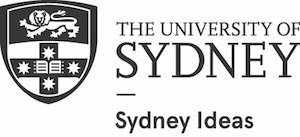 A Sydney Ideas co-presented with The University of Sydney School of Education and Social Work

This year, on World Poetry Day on 21 March, the University of Sydney named renowned Australian poet, author and teacher Mark Tredinnick as its School of Education and Social Work 2018 Writer-in-Residence.

Mark Tredinnick is "one of our great poets of place, not just of geographic place, but of the spiritual and moral landscapes", as articulated by Judith Beveridge (poet and Creative Writing lecturer, Department of English, University of Sydney).

At this event, Mark will be in conversation with Professor Robyn Ewing AM discussing the landscape in and of contemporary poetry, the role of the lyric in a time of spiritual and ecological crisis, and the importance of writing across the disciplines and embedding creativity in education at all points of life and learning.

Join us for this very special event to launch the 2018 Writer-in-Residence.

The Writer-in-Residence 2018 is generously supported by the Copyright Agency, a not-for-profit rights management organisation that ensures artists, writers and publishers are fairly rewarded for the reproduction of their work. The agency's Cultural Fund provides grants to creative individuals and organisations for a diverse range of projects which aim to enrich Australian cultural life.
Image (at top): © Michael Henderson | Mark Tredinnick submitted for the Archibald Prize, 2017