Description
The King and Queen of Green love the planet Earth and in particular things that are green! But they need our help to save it from turning into the Realm of Rubbish! Princes and princesses of all ages will enjoy this hillarious outdoor theatre show where everyone gets to join in the fun.
The show explores the topic of landfill and the simple things we can all do at home to reduce the amount of waste. How can we all help to save the world? Come on a rollicking journey of laughter, music and a manic recycling relay race to find out how!

Suitable for children 5 - 12 years and their families.
Where: Blue Mountains Botanic Garden Mount Tomah
When:Sunday 24th September | 10:30 - 11:15
Cost per person (adults and children): FREE. All children must be accompanied by an adult.
Questions? programs.info@bgcp.nsw.gov.au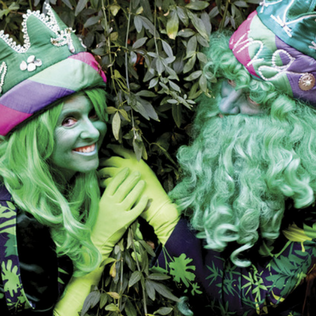 This event is supported by Inspiring Australia.