About this Event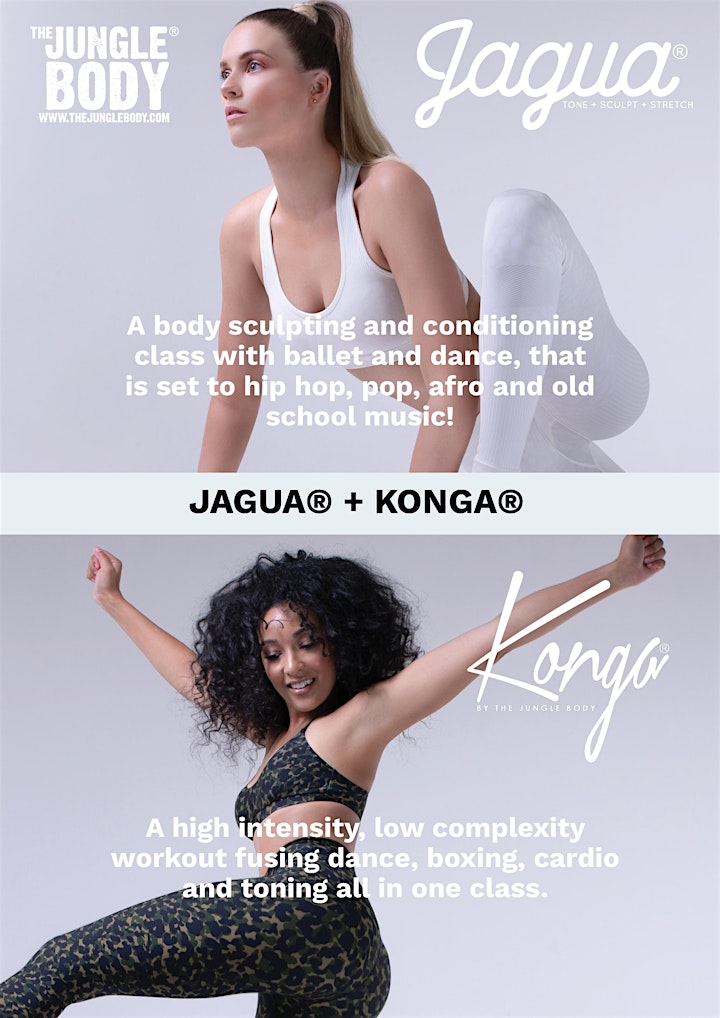 Never heard of KONGA®? First time doing dance cardio? Yay! From your first step into class you will be welcomed & become a part of our amazing tribe. All fitness levels, all ages and all types! You just do you and enjoy it! Think you're un-coordinated? I am too! You'll be glad to know that The Jungle Body was designed for the unco!
Expect a heart-pumping, body-transforming KONGA® class and burn up to 600 calories in the hour. We are also going to stretch out and tone those muscles with JAGUA® - it's gonna feel sooooo good!
Why try The Jungle Body workouts?
It's EASY TO FOLLOW, designed for ALL FITNESS LEVELS and is INCLUSIVE. Enjoy great music while you sweat, improve your fitness level and most importantly you will have FUN! (:
WARNING! SIDE EFFECTS:
FUN. Your mental health will thank you!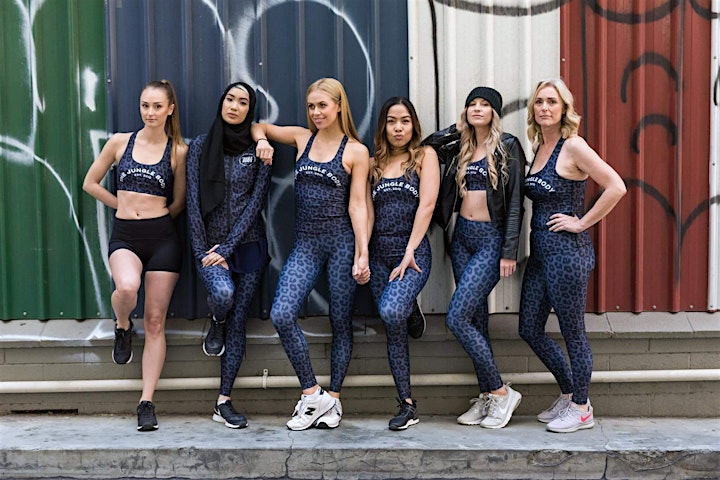 Details:
The class is at 5:00pm sharp till 5:50pm at Craigieburn Guide Hall on Hamilton St (on site parking available!) on Saturday, 12th October. The class is $12 online or $15 cash at the door.
Please be on time as the doors will be closed for privacy at 5.00pm!
We made this class LADIES ONLY so that you can (literally) let your hair down, let loose and be yourself in an intimate, judgment-free space.
Please note: Limited spaces are available, so secure your ticket early to avoid missing out. Children are welcome to come along and stay seated quietly on the sides of the hall for the full duration of the workout.
Follow us on social media to see preparation leading up to the event, and to find out who our celebrated GUEST INSTRUCTOR is! ;)
Instagram: @thejunglebodywithmawar
Facebook: The Jungle Body with Mawar