Sales Have Ended
Ticket sales have ended
WELCOME TO THE JOURNEY!
Sales Have Ended
Ticket sales have ended
WELCOME TO THE JOURNEY!
A 4-hour immersion that safely guides you through an expansive journey using music, breath, and movement to create profound transformation.
About this event
"You don't arrive at a new earth, it arrives through you" this work is changing our planet and we want you to be a part of it!
This half-day event is far more than just a workshop, the total experience empowers every member to work with spirit to travel through the layers of consciousness to higher wisdom.
The 4-hour immersion safely guides you through a powerful shamanic journey using music, breath, and movement.
***Limited to 20 tickets only
The intention:
Your very own Hero's Journey where spirit guides the way to advance on your life path, it's loads of fun and incredible wisdom comes through for you.
We aim to lead you deep within to awaken your kundalini energy and to move with openness up through your chakras to induce trance and open the third eye creating a bridge to higher realms. If you're lucky you'll have some big releases, visuals, ecstatic states etc.
Format:
Arrival: 8:30am
8:45am Group Meditation + Cacao Ceremony
9:00am Invocation + Explanation
9:30-12:00am The Hero's Journey
-intuitively guided combination of asana, breathwork, sound, ecstatic dance, movement exercises
12:00-12:30pm Integration + Recalibration
12:30-1:00pm Connection + Snacks + Tea/Cacao
The Process:
Invocation: Ceremonial Beginning + Introduction
Activation: Awakening the Kundalini
Initiation: Crossing into the Special World
Navigation: Safe Passage to Bliss
Return: Integration and Grounding
Connection: Sharing + Comfort
Is this you?
Passionate about shifting into a new way of being?
Holding onto old patterns, stories, and beliefs that do not serve you?
Feeling the call to do great work, but don't quite know how?
Excited for what's to come and ready to shine?
Seeking higher knowledge and wisdom from spirit?
Looking for clarity + direction on your life purpose?
Wishing for a better way of living and connecting?
Your Leaders:
This process has been experienced, studied, facilitated, and integrated by Shaun Kay along with his teachers + guides.
Shaun is the founder of Uplift Retreats and is collectively working to raise the vibration of our planet by sharing experiences and wisdom that empowers you to be your own guide. Shaun believes we all have the capacity to heal others and that our own inner healing journey creates systemic change... this is uplifting the world.
Check out upliftretreats.co for more information.
His sacred purpose is to lead others to the Universal truth that we are nature and nature is us and that everything we need is within us and all around us. That's what this journey can do for you!
As above, so below. As within, so without. As the Universe, so the soul.
His guides and teachers have supported the creation of THE JOURNEY and you'll be able to experience the magic that changed his life and so many others with the support of Mish Flower.
Mish Flower as she is known is a divine space holder and creatrix who embodies the Sacred Feminine and walks, talks, breathes, and lives from a place of devotion to Gaia and oneness.
Mish will be bringing all the Sacred Feminine magic into Tonic Collective so that every one of you can drop in and feel held safely.
Shaun and Mish will be brewing up your own energetic version of SOMA.
The ancient traditions and spiritual teachers have known for eternity that "soma" is the great divine force and although traditionally drunk as a fermented plant juice, this supreme teacher can be activated using the breath for healing and/or altered states of consciousness.
Soma is a Vedic Sanskrit word that literally means "distill, extract, sprinkle", often connected in the context of rituals.
The experience of soma is distinct from the soul, mind, or psyche.
Are you ready to drink from the fountain of life?
BIG LOVE
Email shaun@upliftretreats.co with questions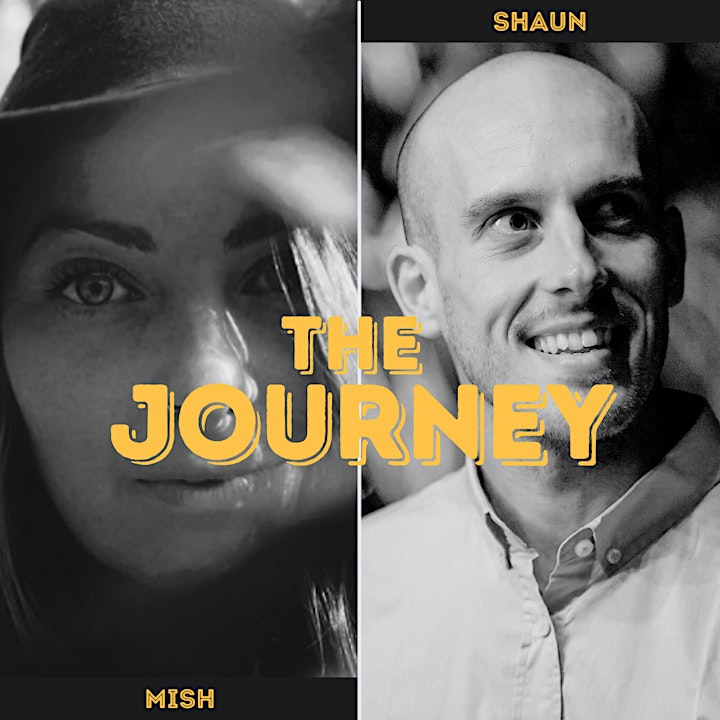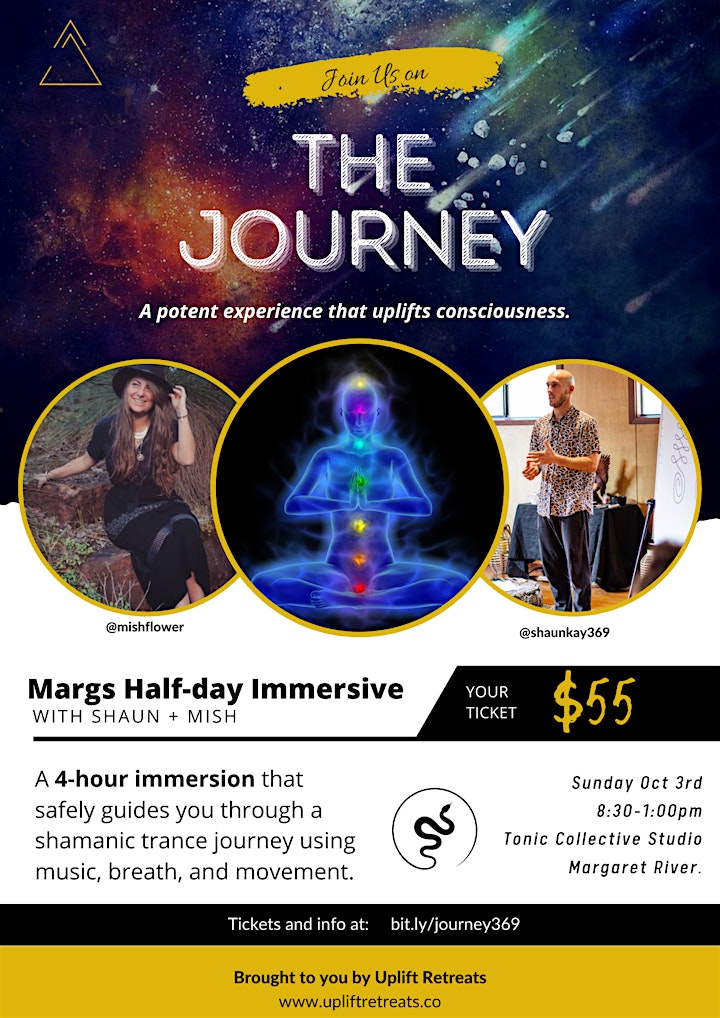 Organiser of The Journey- Transformation Experience