Multiple Dates
The Job Hunting Podcast Live at #DIF2020 with Special Guests
Sales Have Ended
Registrations are closed
Congratulations! You have registered to attend The Job Hunting Podcast LIVE at #DIF2020. Please add the event to your calendar and include this link to access the zoom meeting: Renata Bernarde is inviting you to a scheduled Zoom meeting. Join Zoom Meeting https://us02web.zoom.us/j/5206223212 Meeting ID: 520 622 3212 One tap mobile +61861193900,,5206223212# Australia +61871501149,,5206223212# Australia Dial by your location +61 861 193 900 Australia +61 8 7150 1149 Australia +61 2 8015 6011 Australia +61 3 7018 2005 Australia +61 731 853 730 Australia +1 312 626 6799 US (Chicago) +1 346 248 7799 US (Houston) +1 669 900 6833 US (San Jose) +1 929 205 6099 US (New York) +1 253 215 8782 US (Tacoma) +1 301 715 8592 US (Germantown) +55 11 4700 9668 Brazil +55 21 3958 7888 Brazil +55 11 4632 2236 Brazil +55 11 4632 2237 Brazil +55 11 4680 6788 Brazil Meeting ID: 520 622 3212 Find your local number: https://us02web.zoom.us/u/kbK0NoGz5j
Sales Have Ended
Registrations are closed
Congratulations! You have registered to attend The Job Hunting Podcast LIVE at #DIF2020. Please add the event to your calendar and include this link to access the zoom meeting: Renata Bernarde is inviting you to a scheduled Zoom meeting. Join Zoom Meeting https://us02web.zoom.us/j/5206223212 Meeting ID: 520 622 3212 One tap mobile +61861193900,,5206223212# Australia +61871501149,,5206223212# Australia Dial by your location +61 861 193 900 Australia +61 8 7150 1149 Australia +61 2 8015 6011 Australia +61 3 7018 2005 Australia +61 731 853 730 Australia +1 312 626 6799 US (Chicago) +1 346 248 7799 US (Houston) +1 669 900 6833 US (San Jose) +1 929 205 6099 US (New York) +1 253 215 8782 US (Tacoma) +1 301 715 8592 US (Germantown) +55 11 4700 9668 Brazil +55 21 3958 7888 Brazil +55 11 4632 2236 Brazil +55 11 4632 2237 Brazil +55 11 4680 6788 Brazil Meeting ID: 520 622 3212 Find your local number: https://us02web.zoom.us/u/kbK0NoGz5j
The Job Hunting Podcast will be LIVE from Melbourne during the 2020 Digital Innovation Festival. Reserve your spot and prep your questions!
About this event
The Job Hunting Podcast will be LIVE from Melbourne, Australia, as a special feature during the 2020 Digital Innovation Forum (#DIF2020). A series of very special guests will be discussing digital careers, jobs of the future, leadership, and work post-COVID.
Tickets are limited, so register now and get ready to ask questions and participate in great discussions, which may have a great impact on your future career plans.
GUESTS SCHEDULED:
Tuesday 25 August 9AM AEST - Mindset & Wellbeing during a Pandemic. With Co-Founder of Mindset Health Alex Naomidis.
Wednesday 26 August 8:30AM AEST - No Ceiling, No Walls. With Leadership Expert & Founder of Leading Women and A Career that Soars! Susan Colantuono. (Note this is Tuesday 25 August 6:30 PM EDT)
Thursday 27 August 9AM AEST - Emerging Technology & Jobs. With Speaker, Author, Businesswoman and Academic Dr Catherine Ball.
Thursday 3 September 12PM AEST - Job Market Intelligence. With Managing Director, Yellow Folder Research Julian Doherty.
ABOUT THE SHOW:
The Job Hunting Podcast launched in October 2019 and is hosted by Career Strategist and Job Hunting Expert Renata Bernarde. It is as it says on the tin: its main goal is to help professionals succeed and take the next steps in their careers with confidence and purpose. The weekly episodes are designed for job hunters and career enthusiasts, where Renata delivers free coaching and interview guests to discuss topics such as recruitment and selection, job hunting, redundancy, retirement, and women's career issues. The Job Hunting Podcast is available on iTunes, Spotify, Google Podcast, and YouTube. It has received great reviews and 5-star ratings on iTunes and is listened to in over 50 countries.
ABOUT THE LIVE SHOWS DURING #DIF2020:
Digital Innovation Festival - DIF22020 - is an initiative of the Victorian Government in collaboration with a network of partners and is open for everyone to get involved. The curated program of events showcase emerging tech, promote jobs of the future, and foster digital inclusion. This year the Festival will run virtually from 21 August to 4 September 2020.
By registering to attend the events hosted by The Job Hunting Podcast, you are agreeing with the following conditions:
The shows will be recorded and will be edited in podcast form (audio and video).
If the guest is unable to attend, the show will proceed with an alternative topic: The LinkedIn Era - Profiling your Career with Impact.
Participants are encouraged and invited to consider asking questions and being an active participant in the chatbox and Q&A session (although you are welcome to just observe!).
You agree to be signed up to receive our weekly newsletter with the new podcast episodes. You can unsubscribe anytime. We never ever share your email with anyone.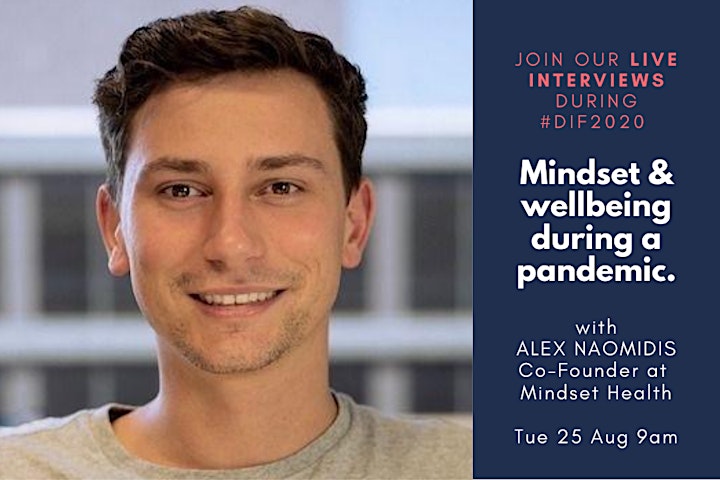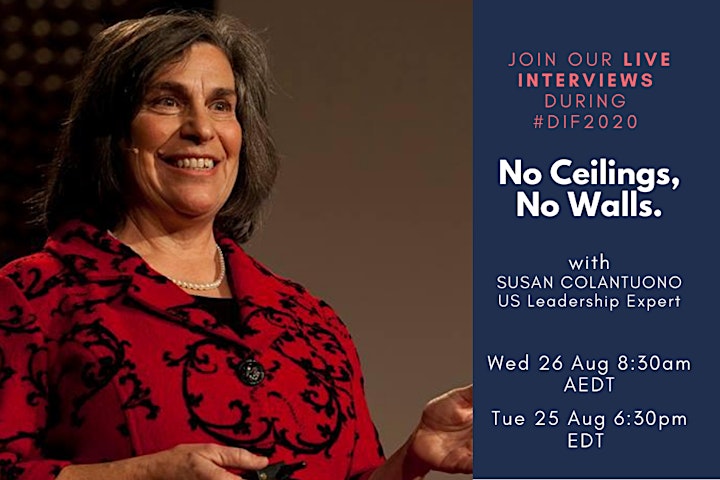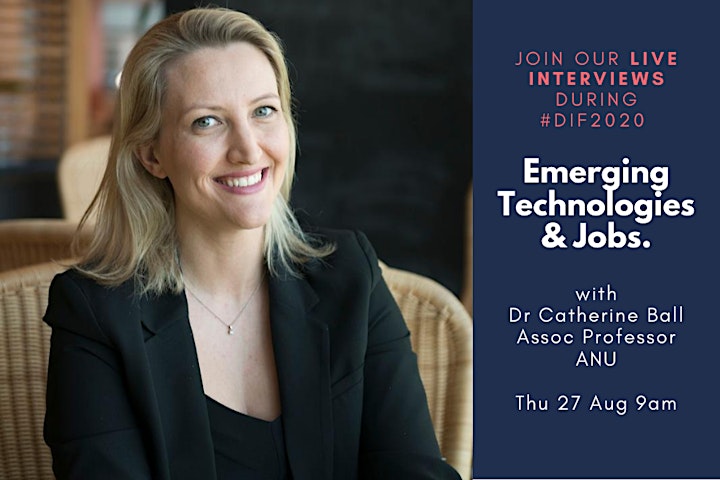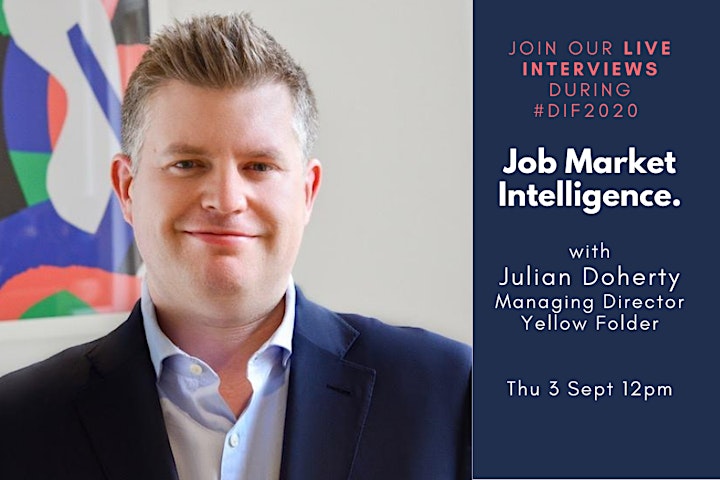 Organiser of The Job Hunting Podcast Live at #DIF2020 with Special Guests