About this Event
What is The J'Escapes Games?
A unique three stage, team-based fitness competition combined with yoga, meditation, two nights accommodation and all of your meals taken care of with a delicious vegan buffet. Set across stunning parks and beaches in Govinda Valley, this healthy escape is an action packed weekend full of friendly rivalry, camaraderie, team work, relaxation and lots of fun!
Seven teams of six will face off against each other in an 'amazing race' meets 'Survivor' style fitness competition. Throughout the weekend, teams battle for points by completing various tasks, challenges and workouts, where physical strength and endurance is just as important as strategy, team work and problem solving skills.
Your adventure begins Friday evening (check in between 4-8pm) continuing all day Saturday and finishing at 2pm Sunday afternoon.
To add supreme value to your weekend and to balance the higher intensity of the fitness challenges, we have created a mind, body and soul offering, just for you, provided by two of Sydney's best wellness experts, Chibs Okereke and Emily Rogers.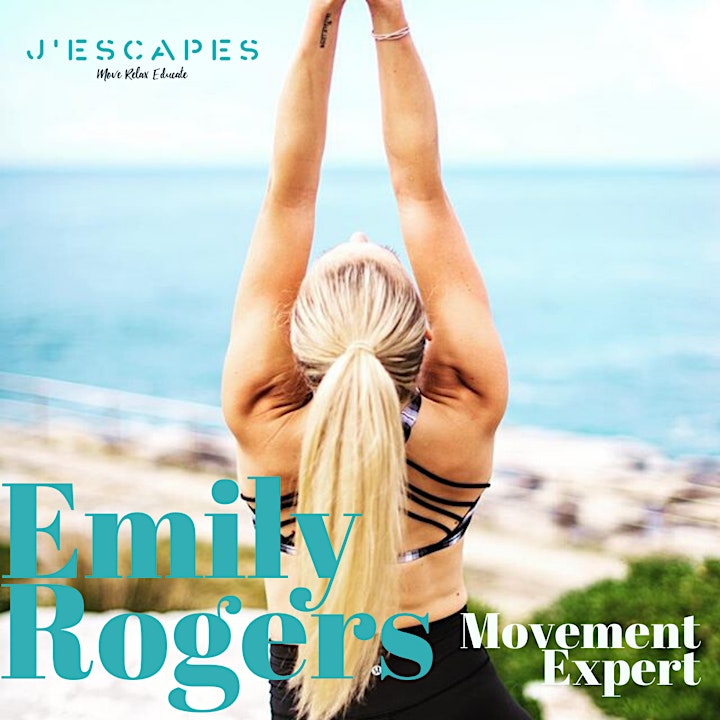 What's included?
All workshops, activities, workouts and events have been created with the 'soul' purpose to leave you feeling enlightened, enriched, engaged and energised.
Each ticket includes,
- Three team based events, flow yoga, meditation under the stars
- Vegan Buffet Menu (Friday dinner, Saturday all meals, Sunday Breakfast and Lunch)
- Fruit and Herbal Teas
- Two nights accommodation
- Ice-breakers and entertainment
No Meat
No Alcohol
No Caffeine
No Stress
No Emails
Yes to incredibly tasty vegan meals. Yes to naps. Yes to beach time and Vitamin D. Yes to some of the most engaging team building events that you will remember forever.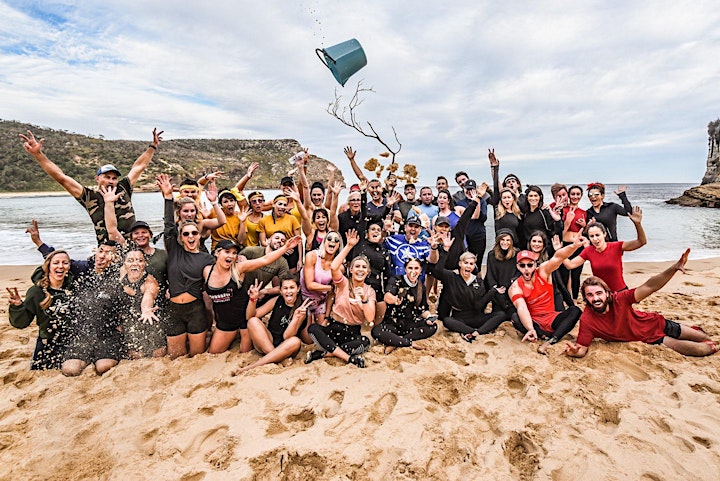 Check out our itinerary!
Friday
4pm onward- Check in
6pm- Dinner
8pm- Evening entertainment
Saturday
6am- Gentle wake up, shower and freshen up
6:30am- Sunrise Trek: Begin your day with a 30 minute hike and watch the sunrise over the Pacific Ocean
8am- Vegan buffet breakfast, tea & coffee
9am- Relax, connect with others, explore the grounds and strategise with your team mates
10am- Fitness Event 1: The Amazing Race
1pm- Vegan buffet lunch
2pm- Relax, connect with others, explore the grounds and strategise with your team mates
3:30pm- Fitness Event 2: Bank It Like Its Hot
5pm- Shower and freshen up
6pm- Vegan buffet dinner
7:30pm- Meditation Under The Stars with Chibs Okereke
9pm- Evening tea & downtime
Sunday
5:15am- Gentle Wake Up
5:40am- Depart for Stanwell Park Beach
6:15am- Fitness Event 3: King Of The Castle
7:45am- Depart back to Govinda Valley Retreat
8am- Vegan buffet breakfast, tea & coffee
9:30am- Shower and pack your bags ready to put in your car (you can leave a day-bag in your room with your outfit and toiletries\ make up etc to freshen up for lunch
11am- Flow Yoga with Emily Rogers
1pm- Family Lunch: Sign the weekend off with a vegan buffet lunch with your new FitFam.
2pm- Depart
You can arrange to come with friends and have that 'active weekend getaway' that you have always dreamed of, or you can come on your own and connect with some new like minded souls and increase your networking circle.
This weekend is suitable for anyone at any age, any fitness level and you don't need to have any yoga or meditation experience.
When was the last time you did something for yourself?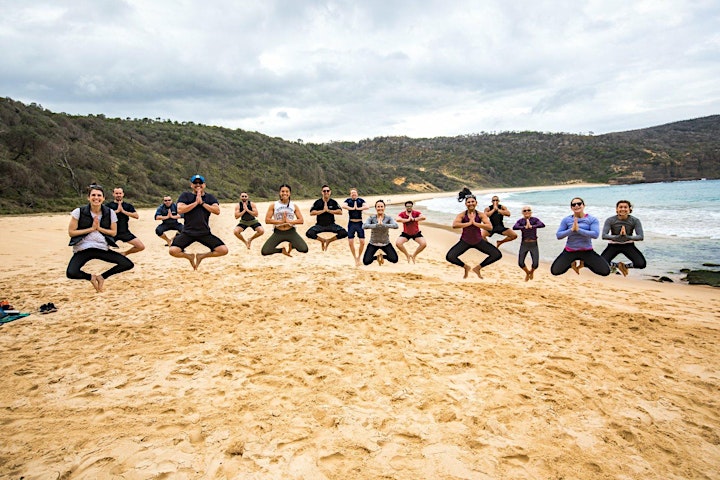 The best part - The Food!!
We forgot to mention the best part - THE FOOD!!! Every single meal is cooked fresh by the in-house chef and kitchen team, and it is absolutely incredible!! It is 100% vegan, extremely nutritious and it tastes so, so, soooooooooo good that it will keep you going back for more (which we encourage), and will fuel you for the entire weekend.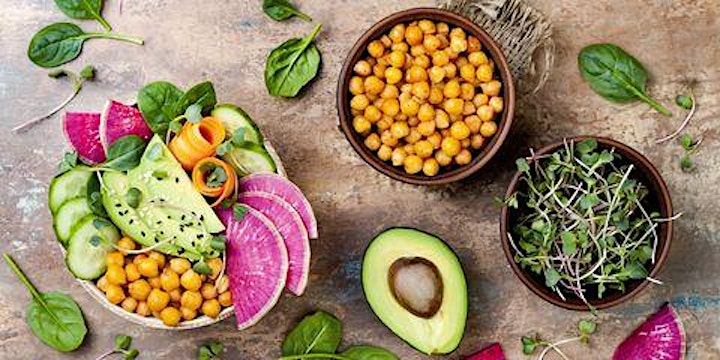 Take advantage of our convenient payment plans.
So you can set and forget and have something reinvigorating, convenient and guilt free to look forward to after the 'Silly Season' is over. To start your payment plan, email us at info@jescapes.com.au
Check out our room packages and Early Bird Discount below!
Whether it's a weekend away with the girls, a unique couples fitness getaway or an awesome way to meet some new like-minded individuals, we have a sleeping option to suit you.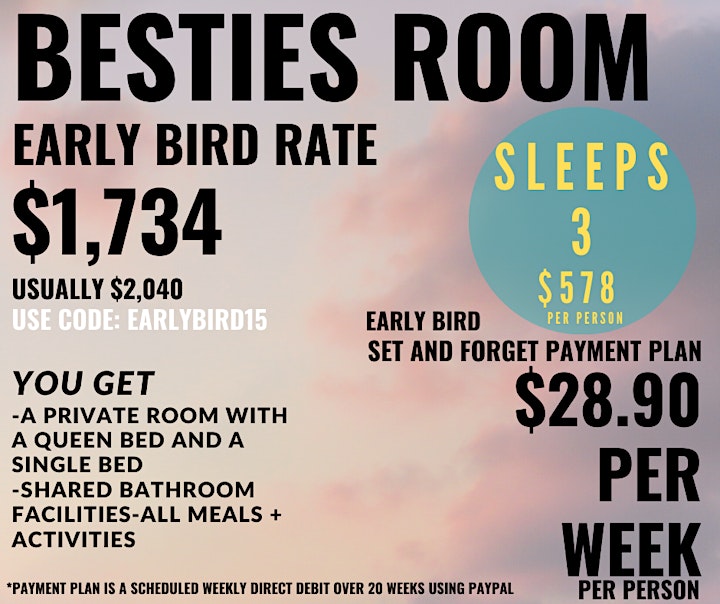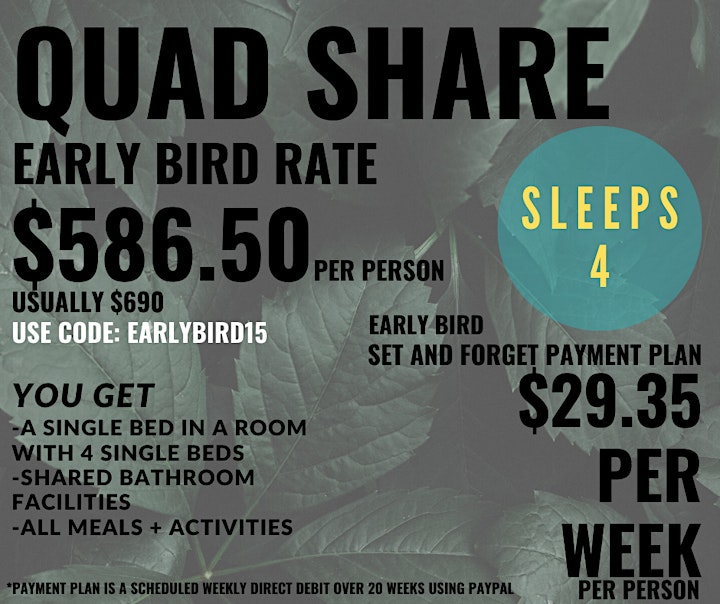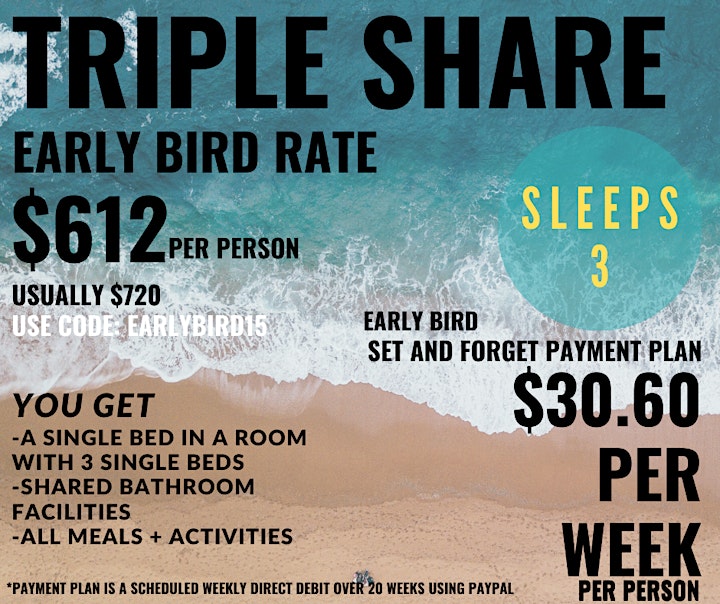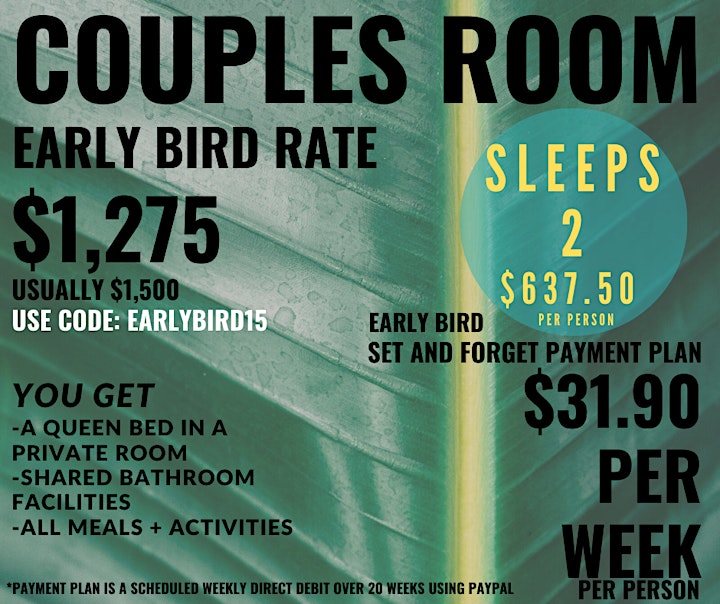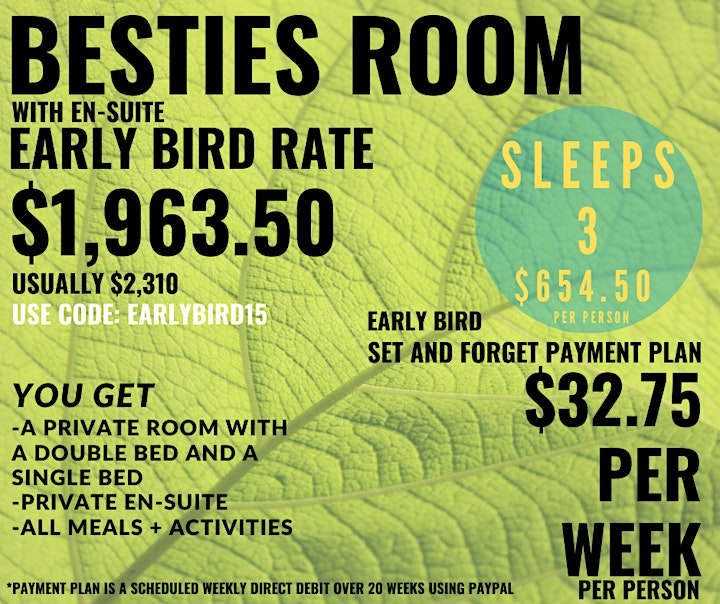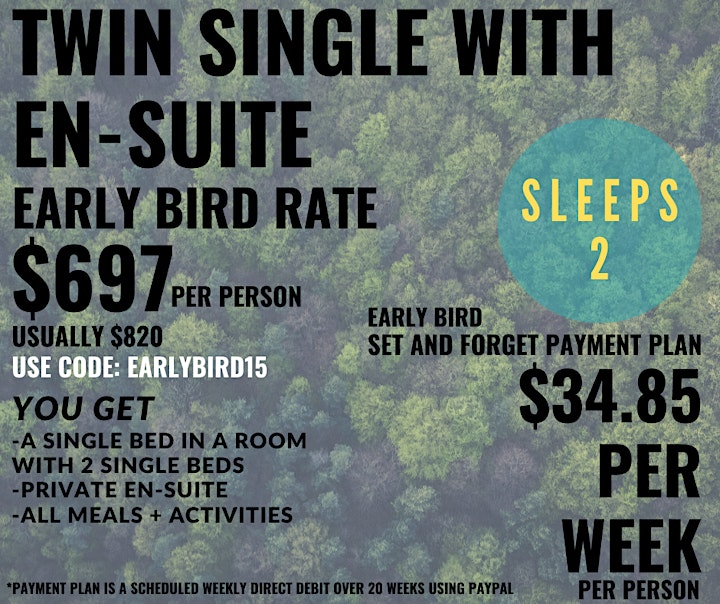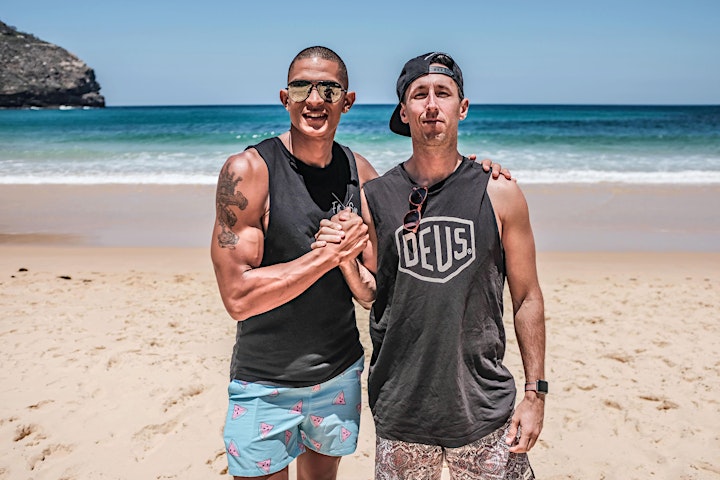 How do I get started?
- click on the 'tickets' link on this page
- enter promo code at top of page (this will reduce your price instantly)
- select the room type you would like
- head to the checkout and follow the prompts
- answer the questions at the checkout
- you will receive email communications immediately, and then weekly, leading up to the retreat, so that you can be prepared and feel organised. You can also ask us specific questions by emailing us at info@jescapes.com.au
- ensure you follow our Instagram page for updates
Yours in health,
Joel and Jerone
The J'Escapes Team