Description
Are you a woman who works in corporate, runs a startup or perhaps works across both sectors and interested in the future of work? Do you recognise that the way we work is changing and that we need to come up with new and innovative ways to do business?
Then we encourage you to come along to The Intersection. The first in a series of events to connect women across corproate and entrepreneurship.
The reality is we are currently facging "the most significant disruption in the world of work since the industrial revolution." Economic changes are transforming work through automation, globalisation and more flexible work." The 2015 Foundation For Young Australia's Future of Work Report.
The unprecedented pace of change means organisations large and small require a new approach to problem solving and a different organisational archetype. One that relies less on hierarchy and silos, with predictable five-year strategies, and more on vision, collaboration and business model innovation that uses iterative test and learn approaches to idea validation.
Corporates are recognising the need to adapt. In Australia we are seeing a growing trend of big corporates taking a more collaborative approach to working with the startup sector - Alex Gruszka, StartupAus head of data and insights.
One Roof is on a bold mission to become the intersection at which women working in corporate and women running startups connect, support one another, share ideas and resources and solve problems together.
We have an impressive panel of high profile women who will share their thoughts and ideas on the future of work and how we can better collaborate.
Holly Ransom
Holly Ransom is the CEO of Emergent a company specialising in disruptive strategy and building the capacity of leaders to execute change. She is an experienced non-executive director across the private, government and non-profit sectors. In 2014 the Australian Prime Minister appointed Holly to Chair the G20 Youth Summit and in 2016 Holly became the youngest ever woman appointed to the board of an AFL Football club. Her corporate career has involved working as Chief of Staff to NAB Wealth CEO Andrew Hagger and for Rio Tinto CEO Sam Walsh. Holly is renowned for her commentary on intergenerational economic and social issues and in 2016 she was listed by Sir Richard Branson as one of his dream dinner guests.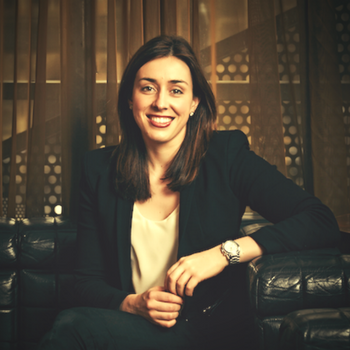 Samantha McIntyre
Samantha leads IT for L'Oréal Australia and NZ and is also the Cofounder of Beautifinda, a beauty marketplace, connecting mobile beauty professionals with every day women seeking beauty services. Samantha mixes the best of both corporate and the startup world. Over the past 25+ years Samantha has spent time working, living and travelling around the world working for both small and large companies – both public and private - startup and corporate. Samantha is a brave leader and relentlessly develops and empowers others.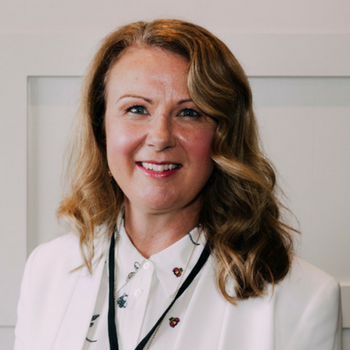 Penny Locaso
Penny Locaso is fast establishing herself as a purpose driven game changer with a bold mission to teach 1 million women how to nail happiness in work and life by 2020. With almost 20 years of corporate experience leveraging change and collaboration to empower others to find happiness Penny has more recently launched the #NakedForChange Academy to teach the how of greater happy in work and life. This was off the back of Penny delivering a keynote in her bathing suit in front of 100 professionals. The moment went viral and inspired the #nakedforchange movement encouraging individuals to practice the power of vulnerability through micro bravery for impactful change. Penny has facilitated a national workshop series enabling over 1000 curious types to initiate positive change and CoFounded The FBOMB Show.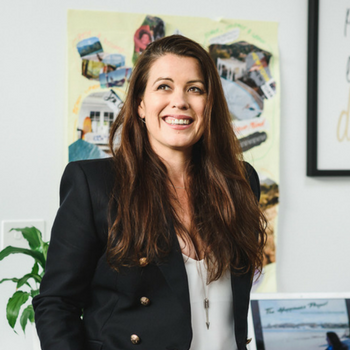 Suzanne Chadwick
Suzanne is the founder and CEO of The Connection Exchange providing coaching, training & events to women in business. Suzanne has worked in the corporate and consulting world for over 15 years. As a business and brand strategist she partners with both small and large businesses to find the wow factor in what they do, support them to build brands that connect with their audience. Most of all Suzanne LOVES working with women to help them Play Big and Brand Bold to put something they really love out into the market and make their business the exception, rather than the rule.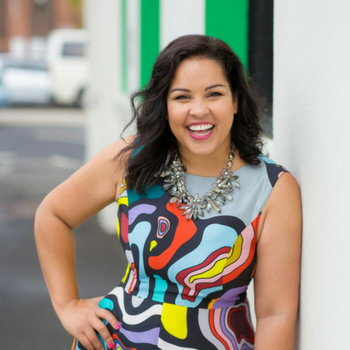 Rebecca Burrows
As General Manager of Small Business Rebecca is responsible for bringing the best of Australia Post to Australia's entrepreneurial and small business community. She is committed to creating new solutions tailored to the specific needs of Australian small business that build on the unique strength of our unparalleled network and digital innovation. Rebecca is also a keen champion of diversity and inclusion and is a respected leader of this both internally at Australia Post and externally. She is a sought after mentor, public speaker and advocate in the areas of small business, entrepreneurship, innovation and leadership.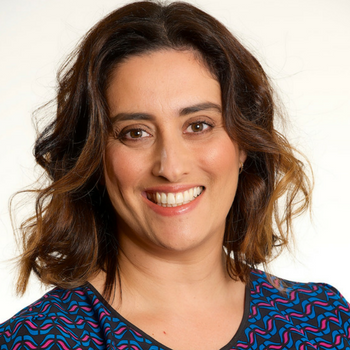 Sheree Rubinstein
As cofounder & CEO of One Roof, Australia's leading co-working space dedicated to women-led businesses, Sheree is an expert in curating spaces, programs and communities that nurture and inspire female entrepreneurs. One Roof has established a presence in 4 cities across Australia and the USA and built and supported a global community of thousands of women. Sheree left her career in corporate law, working for one of Australia's top tier law firms, to become an entrepreneur and pursue her passion to empower women to thrive in business.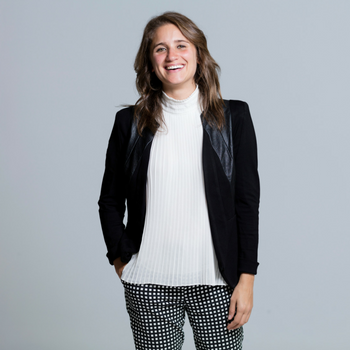 A big thank you to MYOB for their commitment to supporting the startup ecosystem in Australia and for sponsoring this event. A great example of a corporate that cares about innovation, diversity and entrepreneurship.