Event Information
Refund Policy
Contact the organiser to request a refund.
Eventbrite's fee is nonrefundable.
7 Day Virtual Conference with 100+ Speakers! Holistic Approaches to Mental & Emotional Health 24 - 3 0 October 2020
About this Event

It's not an easy question to answer.
For so many in our community… the sheer number of consistent, confronting and rapid changes has been incredibly challenging. Sometimes overwhelming.
All around the world, we are seeing huge increases in job losses, economic hardship, social isolation, health fears and difficulties, lifestyle restrictions, ethical conflicts… the list goes on.
There is huge uncertainty about the future… and no clarity on when these disruptions might end.
All of this places extreme pressure on our mental and emotional health.
Many normal habits of coping or releasing tension have been shut down or taken away. We are already seeing the impact of this – with increasing rates of suicide, domestic violence, drug addiction, relationship conflict and many key indicators of social wellbeing falling.
The loss of meaning and identity, the need to adapt our way of living, and to process huge amounts of fear, anger, loss and doubt – are creating huge undercurrents of distress in many layers of our society.
It's time for more genuine connection and healing.
It's time for more proactive and all-encompassing solutions.
It's time for us to come together and remember what is truly possible when people work together to overcome these challenges.

This virtual conference is innovative and groundbreaking in its vision and it's approach… we would love to invite you to be part of it!

We Support A Whole Person Approach
Genuinely HOLISTIC APPROACHES for Mental, Spiritual & Emotional wellbeing that include all parts of someone's mind, body, emotions, sense of self, work, family and social networks
We Choose Hope Always
Bringing a LIGHT into the dark nights of intensity and challenge – knowing that there is hope, that things can change, that there is ALWAYS a possibility for something new to emerge in your life
We Value Empowerment and Choice
EMPOWERING each person to know themselves & be the expert of their own life and experience – to be able to learn about the benefits of different tools and then be supported to CHOOSE what pathway of healing is right for them
Genuinely HOLISTIC APPROACHES for Mental, Spiritual & Emotional wellbeing that include all parts of someone's mind, body, emotions, sense of self, work, family and social networks

→ 7 days of online insights – recordings which are yours to access for 2 months (until 31 Dec 2020)
→ 14 hours a day of training from experts, lived experience stories & practical workshops
→ Over 60 + Experts discussing tools and techniques that have helped their clients over the years
→ 12 personal recovery & healing stories every day! (this means over 80+ stories of how REAL people moved through all kinds of mental health challenges, adversities and setbacks!)
→ Interactive and experiential workshops (so you can learn & implement tools to nourish your wellbeing & mental health as you go!)
→ Panels to discuss BIG questions – featuring a mix of experts by profession & by experience
→ Support tools & practices to help you shift your energy & state in dark times (so tapping, meditation, movement… all kinds of short activities throughout the day you can just drop in & experience!)
→ Virtual support circles, attendee chat and daily check-ins
→ Fun and lighthearted celebration nights with comedy and music
→ A balance of approaches to support people experiencing distress & intensity – from coping skills, physical/body connection, emotional release, spiritual/sense making, mental/reflective shifts, social & relationship capacities.
→ A mix of insights drawn from professional practice & the leading edge of innovation & research, as well as perspectives of lived experience.
→ 6 cohosts to help introduce speakers & bring important discussions forward
→ Live sessions from 7am – 10pm AEST every day with over 100 hours of supportive & groundbreaking content!
→ Over 100 speakers in total!!
You can check out the list of Speaker HERE... more speakers still being added!!
http://bit.ly/INLiGHTenspeakers
And this is the Conference Agenda... more sessions still being added!!
http://bit.ly/INLiGHtenAgenda
(Note this is in the Conference time zone AEST Brisbane time - when you do login to the portal you can set your timezone so the sessions convert easily to wherever you are!).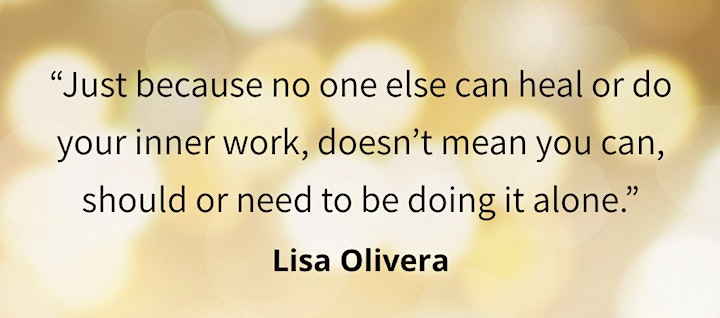 → Feel like you've had a pretty rough year
→ Clinicians, Therapists, Social workers, Counsellors, Psychologists, Doctors, Nutritionists, Coaches, Healers, Fitness Professionals, Hypnotherapists
→ Work professionally with people in distress

→ Individuals who have some experience of mental or emotional challenge and might identify as having a mental illness or might not
→ CEO's, Community or Organisation leaders, who want to create a wellness supporting culture
→ Anyone who works with people and organisations in support of their mind, body, emotions and results in life!
→ Currently experiencing Mental and/or emotional health challenges
→ Family & carers who Love & care for others who are facing challenges
DAY 1 - Saturday - 24th October
Vision & Values – Trauma, Recovery & Holistic Approaches
DAY 2 - Sunday - 25th October
Crisis – Distress, Meltdowns & Coping With Intensity
DAY 3 - Monday - 26th October
Body – Physical, Somatic, Movement-based Tools
DAY 4 - Tuesday - 27th October
Social – Relationships, Carers, Support & Connection
DAY 5 - Wednesday - 28th October
Heart – Emotions, Feelings & Sensitivity Focus
DAY 6 - Thursday - 29th October
Mind – Mental, Cognitive, Belief-based work
DAY 7 - Friday - 30th October
Spirit – Meaning-making, Reflective & Spiritual approaches

What if I miss a session?
This is a virtual conference and streamed into a Facebook (TM) group for 14 hours a day for the full 7 days. Plus there will be usually 2 sessions running at the same time. All sessions will be recorded and you can watch it at a later time when it's convenient to you. Either during the week of the conference or after it.
How Can I Convert The Time To My Time Zone?
All webinar start times are according to Australian Eastern Standard Time (QLD time). This won't change with daylight savings (though NSW & VIC will). You can convert the time here to your time zone.
https://www.thetimezoneconverter.com
Some common time conversions are:
AUSTRALIA
QLD – 10:00 AM (Conference Time)
NSW/VIC – 11:00 AM
WA – 8:00 AM
OVERSEAS
NZ – 12:00 PM
Singapore – 8:00 AM
London – 12:00 AM
New York – 8:00 PM
Los Angeles – 5:00 PM
I am afraid for a friend who talks about suicide - is this for them?
This conference will share a lot of hope and possibility in stories of people who were also in really dark places. It's possible your friend could find some hope and solidarity from hearing the experiences of others.
There will be workshops to support with different aspects of life – including how you can support someone you care about who is going through rough times.
If you are concerned about the safety or security of your friend, this conference will not be providing emergency support. For all extreme or urgent situations of distress – please call Lifeline (Australia) on 131114 or Emergency Services 000.
I did not receive my confirmation email for the Conference. Am I signed up?
Please check your spam section of your emails and look for an email from info@awakenhq.com
What do I do if I am experiencing problems with audio?
We encourage you to test your computer equipment shortly before the conference starts to make sure everything works as it should.
Make sure the volume setting on your computer or mobile device is turned up. We will do everything we can to eliminate technical difficulties within our control and we will have our support team on hand to help solve technical issues during the event.
All sessions will be recorded, and refunds will not be issued for technical issues as every session will be uploaded and available to watch later.
Most sessions will be directly livestreamed and available to watch. A few will require you to join a Zoom meeting – this will be advised in advance for these specific sessions.
When is the INLiGHTen Conference and how do I watch it?
The INLiGHTen Conference is from the 24 – 30 October 2020.
You can watch it from anywhere in the world, either on your computer or mobile device.
Each day of the event, you'll receive an email from us with a link to a page where you can watch and/or listen to the talks that are being broadcast that day.
I don't like the XYZ approach to mental health?
That's fine! A core value of the conference is that we value and respect others opinions. The whole purpose of the event is to showcase diversity.
We have many different speakers from a range of background talking about various methodologies and options for treatments.
If you can't appreciate this & need to make other perspectives wrong this might not be the right conference for you.
Whats your refund policy?
No refunds are available.
You can transfer your ticket if you decide it's not for you.
Please email their name, phone & email address to our team at info@awakenhq.com & our team will arrange the transfer.
I only want to attend a couple of the talks, do you have a way I can get access to individual talks?
No.
We've created a conference of incredibly high value.
In addition – when the conference starts – you'll have access to all the live sessions and recordings straight away.
Our intention is to show you new ways, techniques and tools that can help you through mental and emotional health challenges.
What if there was something you weren't aware of that helped you in new ways you never thought possible?
Plus there's entertainment and a community to join, participate in, learn from and to help you.


Get your ticket now for only $7 and be part of our INLiGHTen Conference from 24-30 October 2020.
Date and Time
Location
Refund Policy
Contact the organiser to request a refund.
Eventbrite's fee is nonrefundable.