Description
You are warmly invited to the Conservation Council of WA's Environment Matters on Mon 29 Apr, "The Incredible Abrolhos Islands: Ecology, Tourism & Management".
Come enjoy the fascinating presentations from our four speakers, followed by the opportunity to participate in a facilitated Q&A session.
We hope you'll stay for some light refreshments and networking afterwards, too!
SPEAKERS
Dr Nic Dunlop - Abrolhos Islands - Values, Threats, and Opportunities: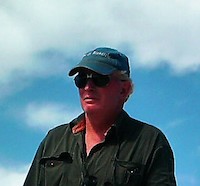 Dr Nic Dunlop is an animal ecologist. He has worked for nearly 40 years as a citizen scientist whilst pursuing a variety of day jobs including as a consultant, research coordinator, lecturer, environmental officer in two mining companies, environmental regulator with the Department of Minerals & Energy, a tour guide, and as a fisheries and biodiversity policy officer with a conservation NGO. For the last eleven years he has worked with the Conservation Council of WA where he currently runs the 'Citizen Science for Ecological Monitoring' Program.
Nic works on the ecology of a range of animal species and communities but his central passion is seabirds. He continues two long-term demographic studies of tern colonies, one in its 31st consecutive year and the other in its 23rd, both with increasing relevance to a changing ocean climate. Nic's other bird related research interests include the use of both marine and bush birds in monitoring ecosystem change and environmental contamination.
Nic is the immediate past Chair of the WA Branch of BirdLife Australia.
Prof David Newsome - The Good, the Bad, and the Ugly of Small Island Tourism: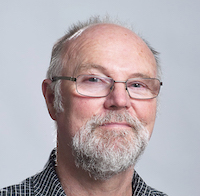 David is an environmental scientist with expertise in wildlife tourism, geotourism, and biophysical impacts of natural area tourism. He also has an advisory role predominantly to the State Government and IUCN on ecotourism.
David will explore the tourism potential of the Abrolhos Islands, as well as what uncontrolled tourism could do. He'll then helpfully summarise requirements such as regulation strategy, interpretation, and accreditation.
Nathan Greenhill - Planning at Abrolhos Islands: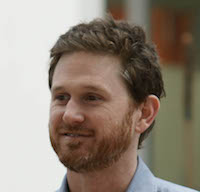 Nathan Greenhill is the Coordinator of the Recreation, Planning and Design Unit of DBCA. Nathan is a Landscape Architect and has been with the DBCA for 17 years planning for recreation and tourism use and undertaking visual landscape management projects across the state.
Jacinta Overman - Tourism and Our Regulation Processes: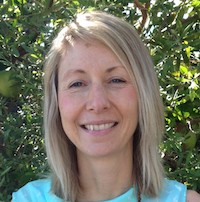 Jacinta Overman manages commercial business development and operations in WA's national parks and other conservation reserves. The team has a current focus on promoting Aboriginal tourism and exploring ways of streamlining processes to create efficiencies for operators and the department.
From an upbringing of camping and travel, Jacinta believes experiences of nature that touch people in the heart are the makings of advocates for conservation. Jacinta has a background in policy, project management, environmental management planning and regional development.