LaunchVic Webinar: The Increasing Role and Impact of AI
About this Event
Please join us as we explore the increasing role artificial intelligence and machine learning has across the startup ecosystem in driving economic development and growth.
Our panellists will share their expertise, as we unearth how AI is creating economic and social impact, informing the quality of decisions we make across sectors including healthtech, agtech, SaaS and more.
If you are looking to learn more about AI and understand its application across future industries, this webinar is not to be missed.
Financial Disclaimer
The information contained in this webinar should not be interpreted as professional advice. We recommend you seek independent legal, financial, taxation or other advice before engaging in any investment to ensure that it takes into account your unique circumstances.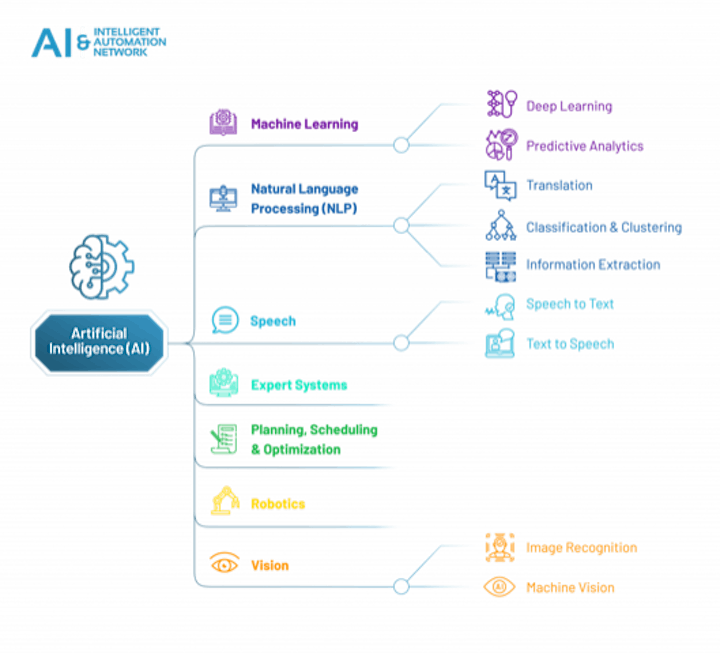 Dean Freestone
Co-founder and CEO, Seer
Dean is the Co-founder of Seer, Australia's largest provider of epilepsy diagnostic services. From medical device development to machine learning algorithms, Dean has pushed the frontiers of med-tech over the last decade. His work has received numerous academic accolades. In 2016 his research made headlines, with a study showing how algorithms can be used to transform neurology and epilepsy management. Dean's problem-solving skills derive from his early background as an electronics tradesman and instrument fitter. After completing a PhD at the University of Melbourne, he was awarded a Fullbright Postdoc Fellowship to study at Columbia University (USA). Seer has developed proprietary medical technology company that is transforming epilepsy diagnostics and management through the development including an at-home diagnostic system, first-in-class medical devices, mobile apps for tracking and forecasting seizures, and cloud computing technology for translating big data into useful medical insight. From providing ambulatory at-home video-EEG-ECG monitoring in 2017, Seer has since received referrals from thousands of patients to the fully bulk-billed service, helping doctors reach a conclusive diagnosis, and is currently expanding internationally with pilot projects underway in the UK, the US and Germany.
Barbara Hyman
CEO, Predictive Hire
Executive powerhouse of an AI-led hiring technology company, Barbara Hyman is Predictive Hire's Chief Executive Officer who started her career as a solicitor over 25 years ago and has since held leadership roles in a range of sectors, including the arts, professional services and technology. Having had experience working for Boston Consulting Group and REA Group, Barbara is harnessing her background in business and technology to bring energy and insight to Predictive Hire, where she is constantly reinventing how business leaders make the most important decision of all - who to hire, and who to promote, all through the use of artificial intelligence and data.
Andrew Lai
Managing Director, Boab AI
Andrew is the Managing Director of Boab AI, Australia's first AI scaleup program by Artesian and LaunchVic, investing $300,000 in each growth AI company. Andrew was formerly a Venture Director at Deakin University and Managing Director at SproutX accelerator and venture capital fund. He has been a founder, mentored startups, as well as invested in several early stage startup companies.
* Applications for the program are now open.
Barbara Sharp
Co-founder and CEO, Pax Republic
Barbara Sharp is CEO and Co-founder of Pax Republic, a conversational data analytics company. Pax's Platos (https://www.platos.io) product is a conversation platform - with a big difference: it's built for insightful discussion, not just answering questions. Platos is a safe, moderated virtual forum for people to contribute their knowledge, feelings and ideas so that large organisations can learn from it all and perform better. AI drives Platos, and the Platos analytics platform, Platos eQ  — the sense maker of all the rich, diverse and complex humanity that Platos brings to the fore. It's a leading example of AI working WITH Humans, not just FOR humans.
Barbara's a seasoned strategic communicator whose love of words is now paired with mathematics so that the mysteries of conversation can be turned into rich data insights fed by willingly-offered human participation. She started as a journalist, meandered through politics and working for a spook agency (oxymoronically in public affairs), and then - in the last and longest stretch - had the great privilege of working on some of the Asia-Pacific's most wicked reputation disputes between corporations and communities. Barbara's an alumna of The Cranlana Programme for ethical leadership, and the Springboard Enterprises accelerator for female founders. She holds a Bachelor of Arts degree (English & Literature) and is a Graduate of the Australian Institute of Company Directors (GAICD).