Australian Red Cross and the Centre for Humanitarian Leadership invite you to a series of online discussion sessions on Afghanistan.
About this event
The series will examine the situation in Afghanistan through the lens of International Humanitarian Law (IHL), humanitarian principles and humanitarian action now and into the future. Our colleagues from the International Committee of the Red Cross (ICRC) will join us for parts of this series, along with colleagues from across the humanitarian sector.
The series welcomes a wide audience with all levels of knowledge of IHL and humanitarian work, and will cover the following topics:
A legal perspective on humanitarian space in Afghanistan - 23rd November 2021, 2-4pm
Exploring questions such as: What parts of IHL are relevant to the current situation and what do they mean for humanitarian organisations? How can IHL enhance/protect the work of humanitarian organisations?
Understanding humanitarian access in Afghanistan. 30th November 2021, 2-4pm
Exploring questions such as: What access do humanitarians have in Afghanistan? What lessons can we draw from Afghanistan over the years to ensure humanitarian actors can continue their work?
The impact of sanctions on humanitarian action. 7th December 2021, 2-4pm
Exploring questions such as: What have been the impacts of sanctions on humanitarian action? What can we learn from this situation for future planning of humanitarian work?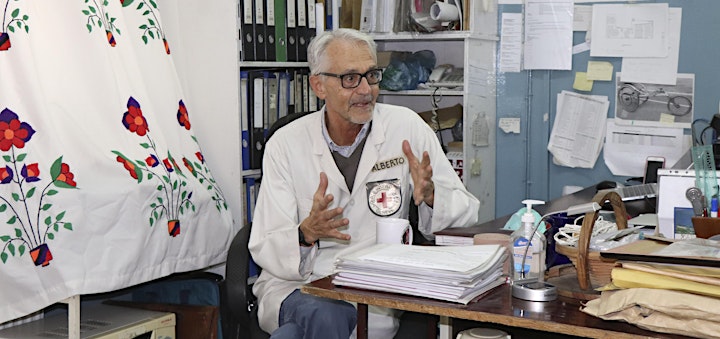 The series will take the format of panel sessions, followed by interactive Q&As. More details regarding panelists will be shared closer to the time.
Watch this space
The series will look to continue into 2022 covering the topics, among others, of protecting frontline healthcare workers, protecting children other vulnerable communities and preparing for possible population movement into neighbouring countries – watch this space for more information on these in the coming months!

Organiser of The impact of sanctions on humanitarian action
The Centre is transforming the humanitarian sector through a hybrid approach to education and practical humanitarian experience, delivered through a leadership lens.
The Centre for Humanitarian Leadership is a partnership between Save the Children and Deakin University. 
For further information, please contact events@cfhl.org.au