Description
In both white collar sectors and on the workshop floor, ice is prevalent. In some sectors, as many as one in ten employees are under the influence of ice or methamphetamines.
At Business SA, we're here to help your business create policies around workplace safety, drug testing, access to counselling and your legal requirements.
We are launching our research white paper, The Ice Age, detailing how to recognise and deal with ice, methamphetamine and other drug use in the workplace, at a breakfast forum at 136 Greenhill Rd, on Friday 27 July. Registrations open at 7.30am, with the event starting at 8.00am.
The forum will feature a panel of guest speakers including;
Safe Work Laboratories Toxicologist, Andrew Leibie

Australian Anti Ice Campaign

D

irector, Andrea Simmons about her recovery from ice addiction

National Centre for Education and Training on Addiction

D

eputy

D

irector,

Allan Trifonoff

, and

Business SA

S

enior

P

olicy

A

dviser, Estha van der Linden.
At the forum, Safe Work Laboratories will also release previously-unpublished data on the incidence of drug detections in the workplace, detailing the rise in South Australia and nationally.
If you have concerns about employees or work colleagues who may be using ice, methamphetamines or other illegal substances in the workplace and are seeking help on how you can deal with this issue, your attendance at the Business SA The Ice Age forum is essential.
We thank our event partner Medvet for their support to produce The Ice Age.
For further information and to register for the free Business SA The Ice Age breakfast forum, click 'Book Now'. Places are strictly limited.
Guest speaker panel: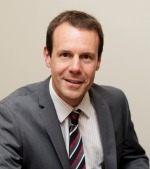 Andrew Leibie
Andrew Leibie has been working as a scientist and business professional in the field of workplace drug testing for 2 decades. With many years of both laboratory experience in Australia as well as extensive international understanding and knowledge of global workplace drug testing, Andrew has presented and published papers on aspects of workplace drug testing in both national and international drug testing forums.
He is a member of the International Association of Forensic Toxicologists, as well as the founding chairman of the workplace drug testing association of Australia, the industry body representing more than 80% of all the workplace drug tests conducted in Australia.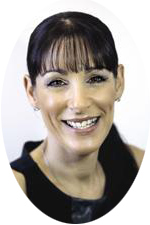 Andre'a Simmons
Andre'a Simmons owned and operated several successful businesses and had become a millionaire by 21. After having a life changing experience and losing everything to ice, including her family and her health, she devoted her life to the needs of those suffering from ice addiction. She is now a director of the Australian Anti Ice Campaign.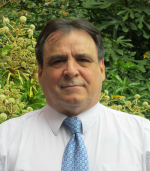 Ken Pidd
Ken Pidd is Associate Professor and Deputy Director (Research) at the National Centre for Education and Training on Addiction, Flinders University. He has extensive research and practice experience in the management of alcohol and other drug related risk to workplace safety and worker wellbeing and is regarded as one of Australia's leading experts in this area.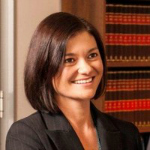 Estha van der Linden
Estha van der Linden is a Senior Policy Officer at Business SA specialising in workplace relations and work health safety. She has more than a decade of experience as a workplace relations consultant across many industries, including four years in mining.
Event Partners