Re-Imagine Strategy for the Next Normal for your Sml-Md Size Biz
About this event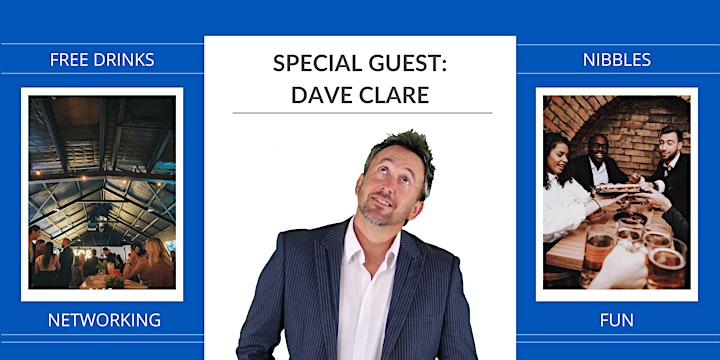 The Huddle was created by Office Solutions IT to help other small to medium sized businesses achieve the results they want in their business because we value growth.We want people to succeed in our business and out.
The Huddle is a networking event that happens every month for you to have drinks and nibbles on us, network with other amazing business owners or leaders, and learn different skills and perceptions with EPIC guest speakers.
We have had to change the event speaker due to unforeseen circumstances. Our new presenter will be Dave Clare.
For twenty-five years or more Dave has worked with small business owners and leaders to productively transform their lives and businesses to evolve to stay relevant in the heart and minds of the people they serve. As the CEO & Founder of Circle Leadership, he is also the Ambassador (Pacific Region) for the Global Company Culture Association, an organization that is dedicated to driving an evolution at work, and an Ambassador for Smile Koomba.
Dave has successfully synthesized his practical experience in the corporate, public sector and NFP leadership roles with running his own business internationally. This has helped him develop a proven online, transparent framework to develop and execute an aligned strategy to enable businesses to become radically client centric.
He is a trained facilitator with two international organizations, and a qualified mentor with the WA Police Force, Next Level Mentoring, and Inspiring Rare Birds programs in Australia.
Often a sought-after speaker and MC, Dave is also a published author of SIMPLIFIED: Leadership Is Simple. You Lead People, a Co-author of PANDEMIC PLAYBOOK, PIVOT & GROW and WOMEN LEADING. MORE. NOW (Amazon Bestseller). He is currently working on his next book, You Can't Boss Someone Into Greatness.
Dave is the creator of the Circle of Organizational Leadership™, the Business Evolution Roadmap™, NEXT90® Business Evolution System, F.A.S.T.™ Execution system and the host of the Evolution of Business Show podcast.
A mad golfer that loves to dance and sing Elvis at Karaoke...Luckily Dave is very good at what he does so we don't have to worry about him making a living doing any of these other things.
We look forward to seeing you there!!!!! Register your RSVP NOW!!!
Organiser of The Huddle - A networking event: Re-Imagining Strategy for The Next Normal