Description
The HR Talent Community Evenings series
Tuesday February 18 2014
The Fair Trader
11 Exhibition Street
Melbourne

Doors open 6:00 pm
Event ends at 9:00 pm
Relationships are the name of the game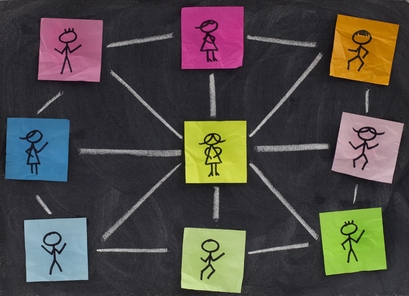 Speed Networking
Come and have up to 15 x 7 minute conversations with some of Melbourne's most forward thinking HR leaders and leaders of people......
If you're new to networking, or simply mixing with people you don't know, this is a fabulous opportunity to come and meet some of Melbourne's most talented HR professionals and people leaders. Although our core focus is on HR, we are open to business professionals and people leaders at all levels. One of our strategic aims over the next 12-24 months is to drive further integration of HR within the business, and it makes sense to invite anyone who is interested in getting the best out of people and teams along. Plus, more people equals more fun! And the more people you meet, the wider your network becomes. So when it's time to look for your next opportunity the hidden jobs market is easier to access and the number of opportunities available to you multiplies........

What is speed networking?
You've all heard of speed dating, and the concept is no different, except you'll be meeting potential business contacts, not potential dates. Networking is not something that comes naturally to most people and holding a highly structured event where you have the chance to escape a conversation without having to make a polite run for the bathroom can be very appealing.

At this event, you will have an opportunity to meet up to 40 like-minded HR practitioners and people leaders in a fun and authentic session. You don't have to put on a face; you just have to come along be interested in having up to 20 x 7 minute conversations. The rest of the evening will be left for free-style mingling when you're more relaxed and want to revisit conversations and people of interest. Win!
Some HR Talent Community stats

Our vibrant community has grown by almost 2000% through social media and word of mouth since its inception in October 2012. Our face to face events regularly attract between 40 to 70 of Melbourne's most forward thinking HR professionals and business leaders. This year, we invite you to "come on down" and experience the difference of networking in an educational, fun and authentic setting. There aren't too many groups like us around!

You can follow us on Twitter at www.twitter.com/hrtalentgroup and on Facebook at www.facebook.com/hrtalentcommunity
in between events. We are also launching a Google+ Community to hold virtual events and keep you engaged!


You may have noticed........

HR Talent Community events are no longer free.

We wish we could keep them free, we really do.
Back in early 2013, we never imagined that our events would become so popular, or that there would be so much administration and behind the scenes work to support the demand and interest. The HR Talent Community started as a side hobby to help people like you, tap the hidden job market. But over the course of 14 months it has become so much more.
In less than a year, The HRTC has given over 400 people the opportunity to make connections which have assisted and advanced their careers in some remarkable ways.

Graduates

have secured their first opportunity

Freelancers

have built relationships, collaborated on projects and met new clients

Consultants and search executives have received work

Mid career professionals

have met new peers with whom they can have trusted external conversations. They have also found new opportunities.

Senior professionals

have been given the chance to "give back" through presenting and sharing with the community

Friends

have been made AND ............

PEOPLE HAVE HAD FUN!
This is why the HR Talent Community was built.
We also noticed that people typically become hungry 7:00 pm but were staying on after the event, often until 8:30 pm or 9:00pm. By then it was almost too late for dinner. So we made a decision to charge a ticket price $20 + $2.29 bf that covers one drink on arrival and a satisfying tapas plate.
We hope you will continue to attend The HR Talent Community as we endeavor to help you become the best people leader you can be.
*please note that ticket refunds are not available within 48 hours' of our event.
Organiser of The HR Talent Community (Melbourne)