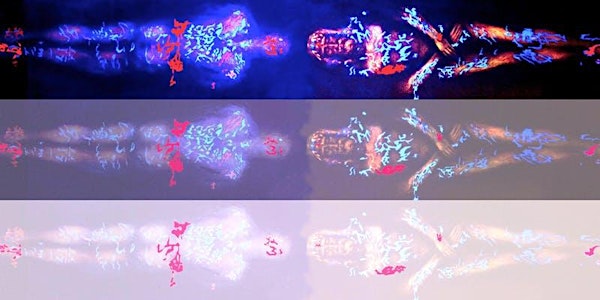 The Holy Shroud - Fashion Show & Cocktail Party - Italian Aperitif & Exquis...
Location
SpACE@Collins
278 Collins Street
#1
Melbourne, VIC 3000
Australia
Description
The Holy Shroud Exhibition and a themed fashion show for an unforgettable immersive art experience
The Holy Shroud exhibition will feature a themed fashion show designed by Lynette Pater and Lucy Laurita, accompanied by the sublime music of DJ Perri Lee. This exclusive "The Holy Shroud" cocktail party promises to be an unforgettable immersive experience.
Aperol spritz will be served on arrival, while an exquisite Italian buffet catered by D.O.C. will be offered at the conclusion of the fashion show, where the artist, the curator, the DJ and our two Australian fashion icons will meet and greet the audience.
DJ Perri Lee will play a compilation specifically designed for the Holy Shroud Exhibition, featuring artists such Emma Shapping (Notte Eterna), Enigma (Mea Culpa) and Ludovico Einaudi (Nuvole Bianche).
During the guided exhibition the audience is taken through the Religious Significance and some recent Scientific Investigations surrounding the Holy Shroud. The curator presents the artistic legacy of the Venerated Linen and introduce the Artist, Veronica Piraccini. Veronica will share her experience of working with the Holy Shroud as she guides the audience through her artworks.
The Fashion show, complementing the overall theme of the exhibition, will conclude the evening. Lucy Laurita will introduce her new collection of gowns with a Grecian theme, while Lynette Pater will add her unequivocal and uncompromising flair for detail with unique accessories and stunning choreography.
--------
The Holy Shroud by Veronica Piraccini is an unforgettable immersive experience designed to take the viewer on an insightful journey through history, art and science. It explores our enduring fascination with the Holy Shroud of Turin, a large linen cloth bearing the image of a crucified man alleged to be Jesus of Nazareth.
Originating from the most venerated and controversial religious icon in the world, Piraccini realised a series a paintings in which truth and artifice, illumination and mystery, suffering and solace come together to reveal a path from hypothesis to revelation, be it historical, artistic or spiritual. In January 2015, Pope Francis bestowed his blessing on Piraccini's works, assuring the artist an honored place in a long tradition of sacred art.
Whether you are a believer, atheist or agnostic, The Holy Shroud is an extraordinary exhibition that transforms an art gallery into a space for dialogue and contemplation. Having created a series of artworks born of contact with the Holy Shroud, and using a painting technique of her own invention, the remarkable achievement of Piraccini's exhibition is that it stands unequivocally at the intersection of religion, science and art.