Description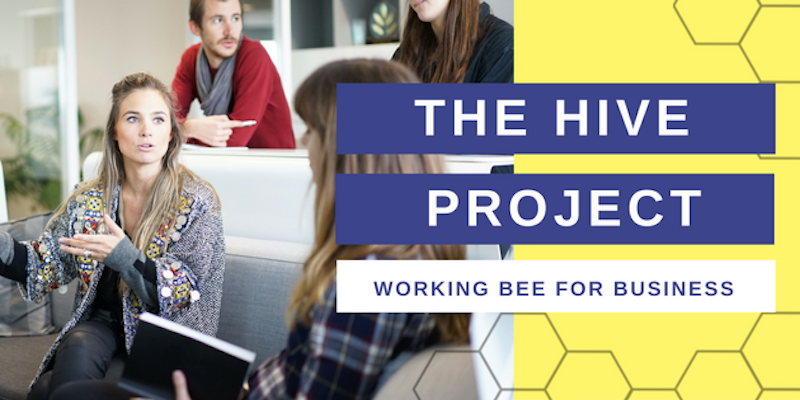 THE HIVE PROJECT :: Working Bee for Business
Looking to complete a project, launch your next venture or just 'get it done', but lacking the resources, knowledge + skills, or just the energy to do so?
Are you missing a community and network of 'go to' entrepreneurs to support you in your business?
Join The Hive Project and spend the day working on your business with a group of local entrepreneurs who will support, share resources, skills and ideas with you, so that you can walk away with a completed project feeling satisfied and inspired.
How Does The Hive Project Work?
It's simple. During the space of a Saturday afternoon, each business will have one hour to work on their specific business project with the complete focus of the rest of the group.
We will discuss and more importantly work on your project as a group where everyone will spend that one hour working together on YOUR PROJECT to GET YOUR PROJECT COMPLETED.
Then you reciprocate that support to the fellow Hive members during the rest of the afternoon.
Why is Working as a Collective Important to my Business?
A similar concept to a traditional working bee, by working as a group and sharing our collective knowledge and resources, many hands make light work.
You may be brilliant at social media but not know how to price your services for profit. Another entrepreneur may be able to help you to create a profitable pricing structure and need assistance with packaging their services.
By contributing our skills and talents with the group, we will be able to extend our knowledge and walk away with a completed project or goal.
And as many of work in business alone, it's a great opportunity to have a team behind you helping and supporting you. And it's so much fun to connect with a great group of passionate and positive people.
What Will I Need to Bring?

Preparation is key! After you register, you will be emailed a project form by one of The Hive Mentors (Jo or Jessie) which will help you to outline your project and the key areas you want to complete on the day.