Sales Have Ended
Ticket sales have ended
Sorry we are fully booked. There may be a wait list which you are welcome to pop your name on. Keep an eye out for more great classes at Ecobotanica
Sales Have Ended
Ticket sales have ended
Sorry we are fully booked. There may be a wait list which you are welcome to pop your name on. Keep an eye out for more great classes at Ecobotanica
Become a convert to delicious & home grown, REAL food . Taste test veg varieties, grow from saved seed, learn why our heirlooms the best!
About this Event
Heirloom vegetables are beautiful, organic, sustainable, pest resistant and delicious.
Growing heirloom vegies means growing foods whose colours, flavours, seasonality, fragrance and resistance to disease and pests are the same as they've been for generations. They are not GM and in our garden they are all organic too.
Growing heirlooms means tomatoes that taste like old fashioned, rich and better tasting tomatoes., It means coloured carrots, more disease resistant zucchini, more cropping from corn and cucumbers and spectacular beans!
We can make the choice to grow or buy hybridised plants, or to grow heirlooms. I choose heirlooms and organically raised plants and seed. as these are the ones that can outsmart climate and local conditions when you choose those suited to your conditions.
The best thing is, that many heirlooms are being saved by people just like us, so they are readily available. And if we save them, they are free when swapped.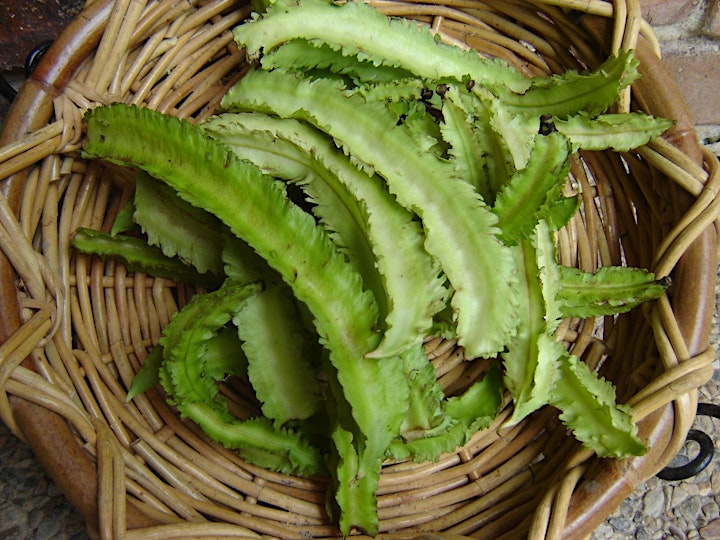 This class will probably have you converted to the deliciousness and reliability of heirloom seeds and plants.
We'll do fresh taste tests straight from the organic garden
You'll sow seeds here and some more to take home
You'll learn how to take cuttings of tomatoes and more
We will investigate the best varieties to choose, how and when to plant them and why you won't want to go back to hybridised vegies again.
And we'll save seeds so you know how to become a star seed saver.
It's an afternoon of being embedded into the wonderful world of old fashioned plants with real flavour.
It's just for 6 people so we can stay COVID safe, and it will be very popular, so book in ASAP.