Calling all super sleuths, explore the Summer of Mystery literary crime exhibition and solve the mystery trail!
About this event
Do you have the qualities of logic and deduction to become a sleuth?
This summer why not explore your criminal imagination and learn to plot a fictional murder. We are celebrating women crime writers and fictional crime fighters. Enjoy an immersive recreation of mystery and mayhem in the historical setting of The Heights and join us for a Summer of Mystery.
The display features costumes and props from the world of Miss Phryne Fisher, and her niece Peregrine, and recreates scenes from well-known crime novels, showcasing both historical and living authors.
And there will be the Trust Trail of Mystery to keep the kids busy. Please visit the National Trust website to download the kid's activity sheet!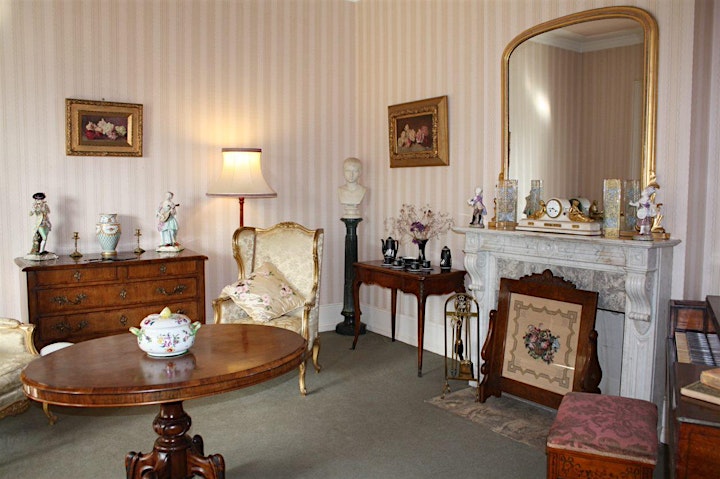 COVID Conditions of Entry
The safety of our visitors and staff remain our top priority. We have put measures in place to protect the health and wellbeing of everyone. Please note the following protective measures and conditions of entry will apply to all visitors and staff.
Conditions of Entry:
Masks will be mandatory indoors for all visitors aged eight years and over.
You must register your details upon entry by scanning the Service Victoria QR Code, please download the Service Victoria app prior to your visit for a smooth check-in process.
Observe personal health and hygiene measures, as well as safe social distancing signage and contactless transactions.
Understand that areas may be partially closed off to implement safety protocols.
Updated Conditions
Please be aware double vaccination status will be required for all visitors (over 18), staff, volunteers and contractors to National Trust of Australia (Victoria) properties. Note: this does not apply to those with a valid medical exemption.
You will be required to present proof of your COVID-19 vaccination on check-in with our friendly COVID marshal. Please see below for acceptable proof of vaccination status:
Acceptable proof of vaccination status includes:
• COVID-19 Digital Certificate uploaded to the Services Victoria app
• COVID-19 Digital Certificate uploaded to phone wallet/saved to smartphone
• Printed Australian Immunisation Register certificate together with photo ID
• Printed COVID-19 Vaccination Certificate together with photo ID
• Medical exemption with valid, original letter signed and issued by a specified medical practitioner class ID together with photo ID
Please note the following will not be accepted as proof of vaccination status:
• Vaccine appointment card
• Valid vaccination documentation without proof of ID
• Negative COVID-19 test result
Children under the age of 12 must be accompanied by a fully vaccinated adult.
For a smooth check-in progress, you can download the Service Victoria app and attach your proof of vaccination prior to your visit.
We ask that you treat our team with respect. Any rude and abusive behaviour will not be tolerated.
National Trust of Australia (Victoria) COVID Safe Plan
The National Trust of Australia (Victoria) has prepared this plan to minimise the risk of coronavirus (COVID-19) transmission occurring to stakeholders, staff, volunteers, contractors and visitors. This plan is based on a review of risks to operations, both offices, gardens and spaces open to the public.
For more information please visit www.nationaltrust.org.au/covid-19-information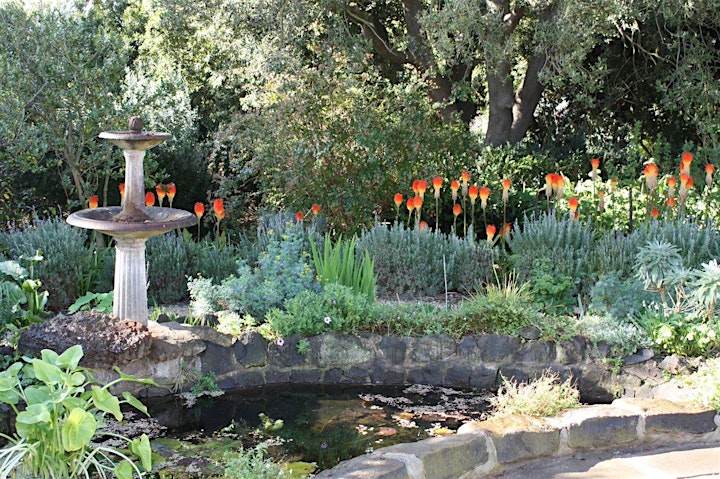 Organiser of The Heights: Summer of Mystery - January