THE HAPPENING: Step in your Truth, Ignite Your Power BRISBANE
Description
THE HAPPENING is a transformational life-changing event taking place in BRISBANE
The Happening Events are super excited to connect a community of people interested in consciousness business, careers, relationships and how we can navigate these after experiencing an 'awakening' (you know when you know!)

On August 9th Deb Lanyon will share her experiences around healing trauma and Julia McKeowen will introduce setting healthy personal boundaries in business and relationships.

If you're looking to change your relationship with Self and others, personally and within business, LET'S CONNECT! We will share tools and insights to help navigaate these areas and get on track with your goals and whatever it is you desire in life.

If this sounds good come join the fun!

---
When Deb & Julia came together, we discovered several common themes and similar struggles in many of our clients.
So, we decided to collaborate and combine our awesome wisdom, skills and resources to offer you an opportunity to experience deep transformation in a safe, sacred space where:
You'll be participating in fun exercises that will empower you to move forward with confidence.
You'll discover how to tap inner wisdom and align with your aspirations.
And connect with a great group of like-minded people.
---
So, now that you're jumping up and down with excitement,
you'll probably details…
Where is the Happening?
Wednesday 9 August in Brisbane at 6:30pm
Venue: TBA Brisbne
For the Facebook Event follow this link
The exchange is $10 at the door to experience a personal transformation.
Don't wait for something to happen for you, take charge and join us at The Happening Event in August for a fun, powerful and life-changing experience.
---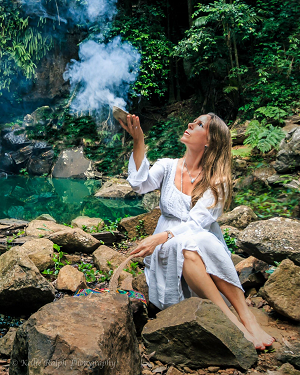 Meet Debbie Lanyon, founder of Solutions. Debbie is a contemporary medicine woman who combines Western modalities with ancient medicines from the Amazon to heal, clear, retrieve and transform your mind, body and soul. Debbie's specialty is supporting you with releasing everything that's been blocking you from fully embodying all that you are so that you can step into the life you were born to live.

Debbie has many years of experience working at executive levels within public and private arenas. She has managed budgets of over 500 million and teams of up to 120 staff while building and restructuring businesses to flourish and shine. Since leaving the corporate world in 2011, Debbie has worked with 1000's of people for healing, growth and personal transformation.

Debbie's unique combination of talents creates a safe sacred space which allows her clients to dive deep as they discover their own truth, wisdom and answers. Debbie will help guide you to awaken your mind, find your freedom and live your truth.
---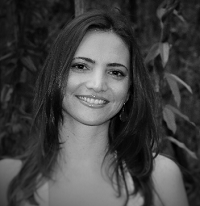 Meet Julia McKeowen, founder of "Find Your Medicine: Healing & Spiritual Mentoring". Julia transforms your experience of life on Planet Earth. She believes that every person has the right to creatively express themselves and can access the resources to support them in doing so.
At 25, Julia managed her own sales company where she trained over 1000 people to develop confidence and achieve financial and personal goals. Since then Julia has supported thousands of people with transforming their relationships, harnessing their intuition and mastering energetic self-care (AKA healthy boundaries!).
She has a unique ability to deliver Truth and Wisdom in a way that moves her clients forward (quickly!) as they step into their Power and Magnificence – allowing her clients to align their lifestyle with their Soul's calling.