The Great Real Estate Debate - Melbourne

Tuesday, March 24, 2015 from 6:00 PM to 8:30 PM (AEDT)
Event Details
 The Great Real Estate Debate - Feel the Heat - Coming to Melbourne!
 This is the ULTIMATE connecting event for ALL property people!
This event brings together investors, real estate agents, finance brokers, property managers, developers, solicitors, insurers, and many other business professionals in the real estate industry.  We break down barriers, build bridges and forge relationships for better business and better profits all round!
We believe it's the ultimate in networking and connection. It's interactive, interesting and fun.  We invite top people in the Real Estate field to debate a hot topic and the audience gets to vote on which team wins the debate – the Affirmative or the Negative.  It's not a political debate – it's very 'tongue in cheek' and the outcome of each debate is immediately positive and potentially profitable!
Imagine the fun in the heated debate when you mix Agents, Property Managers, Solicitors, Insurers and Investors and all sorts of other professional property to find out if... 
'Buyers are Liars' in Victoria
Who will win this Great Debate - the team for the Affirmative or the team for the Negative?
Come along to have your say by voting on the debate and find out firsthand which team wins. Plus enjoy a scrumptious supper, with bubby or beer, and stimulating conversation, as you network with other property minded people... all included!
Are you an Investor looking for the right contacts to help you source a property or sell a property?
Are you an Agent looking to connect with Sellers and Buyers?
Are you a Finance Broker, Buyers Agent, Renovator, Interior Designer, Developer, Stager.....someone who is in pursuit of profits or fun through property? 
Do you understand the leverage and power of not just networking, but really connecting?
Then this event is perfect for you!  We're bringing Property Professionals and hobbyists together in one room and having some TOP key industry professionals from each side of the arena debate this very controversial statement...Buyers are Liars.

 Beware - you will learn while you enjoy the debate, because whatever side you are on now, the benefit of understanding how the other person thinks in any negotiation or business relationship is paramount to making it a profitable partnership or transaction.
Seating is limited and bookings are essential, so don't delay - BOOK NOW.
If you are still reading this thinking you'll get back to booking later - I would suggest that you will be wasting your valuable time. You know how annoying and time consuming it is going back through your inbox, getting back to this website, reading it again and having to devote more headspace to it - what a waste of effort! You know you're busy and if you're going to do it eventually, you might as well do it immediately - Book NOW.
This event will never be the same again - and may never be in your location again!
We have such amazing people on the Debating team.,,
Have you heard of Ben Kingsley?  Not that famous actor, but the award winning, property advisor who's continually sought after for comment by the media including appearances on Your Money Your Call and Melboure Property TV.  Ben is founder and CEO of Empower Wealth, Chairman of the Property Professionals of Australia (PIPA), a qualified property investment advisor, and a licenced real estate agent in three states!
Another example is the awesome Tim O 'Dwyer from Brisbane who will be heading one of the teams.  As a Notary, Solicitor, Consumer Advocate and regular contributing writer for Australian Property Investor magazine this 'Contract Killer' is sure to bring some heat to the debate!  And we're not going to tell you which side he's on!
Another Great Debater is also a contributor for Australian Property Investor (API) magazine. Carolyn Wright is an awesome entrepreneur who established her own property management company (Your Property Manager) about 5 years ago and now has 7 full time dedicated staff. Carolyn is not just a fully licensed estate agent, seminar speaker & presenter; committee member of REIV Property Management Interest Group 2009 and an avid investor and renovator, she is also a mum who has built up a portfolio of 15 properties to become a self-made property millionaire in her early 30s.
Rent Cover is a 'must have' for every landlord, and EBM Insurance Broker's Executive General Manager, Sharon Fox Slater is a 'must have' for this debate.  With 20 years' experience in the insurance industry, Sharon would be an expert on detecting 'porky pies' on claim forms, so which team will she want to represent? 

 A debate wouldn't be balanced without a Real Estate Agent and a Finance Broker of course, so let me introduce Janine Roberts who has been an Investor for 30 years and more recently established herself as the owner and director of Local Finance and Leasing. With 5 years of financial lending experience in both residential and commercial lending, together with her Bachelor of Commerce Degree and accounting background we have no doubt that Janine can work out the truth from the ... not so truthful. Which team will she be supporting?
When is a real estate agent not a normal real estate agent? Ask Wayne Hutchinson from OneAgency when you see him Tuesday night or any other day in Greensborough.  He's a man on a mission ... and you might detect it's a different mission to most agents.
My name is Rachel Barnes and I'm the Host, MC and one of the key sponsors of this event through my newly launched business, Investor Friendly Agents.  My company trains Agents and Property Managers to be accredited as 'Investor Friendly' and the reason I've founded these events is to help propel my desire to build bridges and profitable connections between Real Estate Agents, Investors, Property Managers, Finance Brokers and other property minded passionate, positive people.
 I look forward to meeting you soon... book while seats are still available.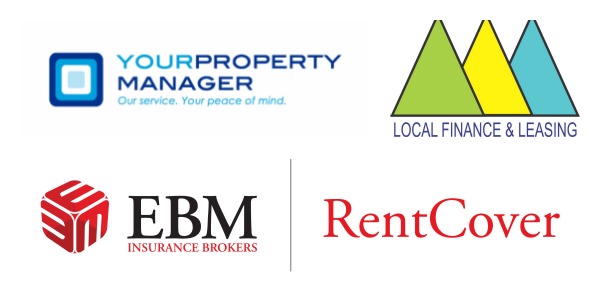 Thanks so much to our amazing GOLD Sponsors: EBM Insurance | RentCover for peace of mind and claims that are paid not avoided!
Thanks also to our Debating Team Sponsors:  Your Property Manager and Local Finance & Leasing.
When & Where

Jasper Hotel
489 Elizabeth Street
Melbourne, Vic 3000
Australia

Tuesday, March 24, 2015 from 6:00 PM to 8:30 PM (AEDT)
Add to my calendar
Organizer
Rachel Barnes is an Author, Speaker, Coach and Property Investor. Her mission is to educate and inspire others to realise their personal, investing and business potential.
Property Investing has been a passion for Rachel as well as business. In fact she and her partner John focussed on building a substantial portfolio of 75 rental properties in less than six years so that they could travel extensively overseas. Rachel has since owned several businesses and has also co-authored five books relating to property investing with two of them being best sellers.
Having risen through the ranks of the corporate world from Receptionist to Executive Manager in the Finance Industry, Rachel has personal and relevant experience to help leaders and employees work together to successfully and 'stress-lessly' achieve business objectives.
Since leaving her corporate career, Rachel has helped many other businesses through Consultancy including Real Estate Agencies, Property Management Companies, Self Development and Event Management companies. During her many years as a Director and Presenter at 'Property Women' she has also inspired thousands of women and helped them build their confidence as well as their property portfolios.
Rachel is an experienced group facilitator, keynote presenter and one on one coach She has been providing individual coaching as well as training and mentoring groups for over 12 years in her own business as well as having managed Branches, In house Training, HR, Call Centre, Marketing, Lending and Adminastrive Operations in her previous corporate life Rachel has worked with Employees, Business Owners, Property Managers, Sales Teams and Property Investors, to help them think above the crowd and to creatively solve problems to improve profits. 
Rachel Barnes - Coaching Services provided as Trustee for JR Property Trust and authorised under licence to YB12 and Life in Balance Seminars Pty Ltd.