Description
DEBATE TWO OF A SERIES OF THREE AS PART OF - THE GREAT DEBATE SERIES
THE WARREN CENTRE INVITES YOU TO
THE GREAT DEBATE - PART 2

Australia should reconsider its resistance to nuclear energy to support renewables. Fake news?
Renewable energy continues to grow, but what can we count on for baseload electricity? Is nuclear energy an option or have we prematurely excluded this?
Australia currently has no nuclear power industry. The EPBC Act creates a major barrier to nuclear, and yet, we have significant capabilities in nuclear medicine, waste and storage to name a few. Nuclear is so far behind on Australia's energy generation options, it should be easy to challenge the viability of a potential future industry. So why do so many remain optimistic? Can nuclear play a support role for renewable energy, or is this simply fake news?

Come along to find out!
Our panellists will be asked tough questions on whether Nuclear has missed its opportunity to be part of our energy mix. The audience Q&A session will seek to explore in a pragmatic and technology agnostic framework how we might achieve a low carbon future.
This event is a part of a series of three "Fake News" debates, boldly exploring the more challenging aspects of Australia's energy future.
Sponsor this event!
By choosing the Personal Sponsorship ticket, you will be officially recognised as a personal sponsor during the events proceedings.
By choosing the Company Sponsorship ticket, you will have the opportunity to place your company logo onto the events slide deck as well as receiving official verbal recognition by the moderator.
FINAL SPEAKER CONFIRMED
With Speakers:
---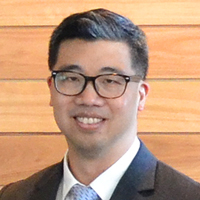 Dr Mark Ho is a reactor specialist and the current president of the Australian Nuclear Association. He is informed on current nuclear power: from large 1 GW reactors, to small modular reactors, to Gen IV options such as Molten Salt, HTGRs & Sodium Fast Reactors. He currently supervises 4 PhD students on nuclear and heat transfer topics, having spent the last 13 years at ANSTO.
---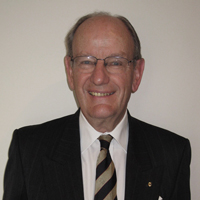 Martin Thomas AM FTSE has had a long and successful career in the energy industry, holding deep knowledge and valuable insights. His experiences include: principal of Sinclair Knight Merz, chairmanships of export association Austenergy, the NSW Electricity Council and the 2000 Olympic Energy Panel, deputy chair of utility Australian Inland Energy; and MD of the Australian CRC for Renewable Energy. He has also served the profession as President of Engineers Australia; President of the Australian Institute of Energy; Vice-President of the Australian Academy of Technology and Engineering, chairing its Energy Forum; and was a founding member of The Warren Centre's Energy Committee. In 2006 he served on Prime Minister Howard's Uranium Mining, Processing and Nuclear Energy Review (Switkowski Report).
---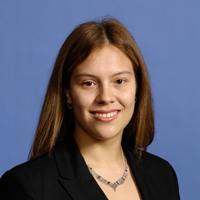 Jasmin Craufurd-Hill is a researcher and Principal with Areté Assessments. Her nuclear background has included serving as the I&C Team Leader in the OPAL Reactor's Commissioning Operations Group at ANSTO and subsequent roles as an Accredited Reactor Operator, Spent Fuel Officer and Senior Reactor Systems Engineer. Ms Craufurd-Hill was previously an Executive of Women in Nuclear Global for seven years and holds current directorships with Women in Nuclear Australia, Mind Blank and the Institute for Regional Security. She is also a Certified Nuclear Security Professional and holds qualifications including a Bachelor of Science (Physics), MBA and Master of International Relations.
---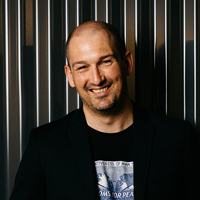 Ben Heard is a leading voice on the use of nuclear technologies to address our pressing global challenges. Ben holds a Masters in Sustainability from Monash University and a Ph.D. in science from the University of Adelaide. His thesis modelled Australian electricity supply with a focus on the potential role of nuclear technologies in lowering greenhouse emissions. Ben is a sustainability advisor to Canadian nuclear innovator Terrestrial Energy, and was a member of the public advisory panel for siting Australia's domestic nuclear waste repository. Founding Bright New World takes Ben back to his NGO beginnings, to give environmentalism a reboot for the 21st century.
---
Moderated By: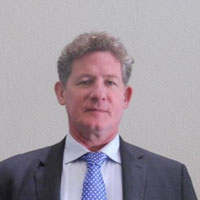 Andrew Collins is a public affairs and corporate affairs specialist, with extensive experience in the infrastructure, environment, energy & resources, climate change, and utilities (electricity and water) sectors. He was a senior advisor in the Federal Government for industry innovation and science issues, and a senior advisor in the NSW Parliament on environment, energy and climate change issues. Andrew has been the Head of External Relations and the Sydney Office Manager at an ASX gas exploration company and has extensive experience in stakeholder engagement, community engagement and relationship building, including developing and implementing stakeholder engagement plans.
---
And coming soon:
Forum 3: "Hydrogen cars will be the future, not battery cars. Fake news?" August 16
This event is sponsored by: