The Great Debate: Career Vs Life

Thursday, April 18, 2013 from 6:30 PM to 9:00 PM (AEST)
Event Details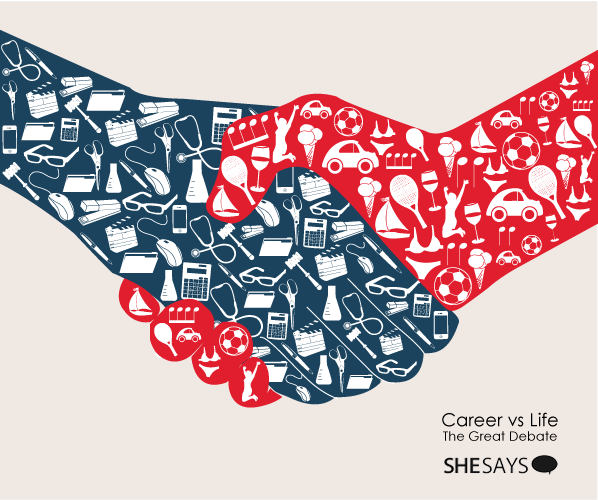 So we've been told we can have it all -- motherhood, social life, love life, passion projects AND a career. But can we really?
Is it something we like the sound of, but we can't really execute in reality? Or do we need a bit of know-how, self discipline and the willingness to ask for help? And does it really matter what we do when we have organisations like Yahoo! stopping their employess working from home?
Over one night we tackle the big issue: Career Vs Life by staging a lively debate. Lets hope our two teams deliver some gems of inspiration:
Yes... to a career and a life Team
Emily Bull, Executive Producer and Co-Founder of hellofuture.tv
Alexx Stuart, Chief Taste Officer of Luxury Tastings and Writer of Love Real Food
Rowan Avis, Head of Digital Planning at DDB
No... to having both Team
Olivia Haigh, Executive and Personal Coach of Looking Glass Collective
Dominique Hind, Director of WiTH Collective
Gayle While, Business Director at Lavender
THIS EVENT IS SOLD OUT. 
BUT YOU DON'T HAVE TO MISS OUT. 
GET YOUR NAME ON THE DOOR EMAIL:  shesays.sydney@gmail.com
Thank you

We'd like to say a big thank you to the following people and companies:
Melissa Greig for designing our invite.
Melissa has just completed an internship and is currently seeking her first big break. If you'd like to be the lucky agency that gets to foster this young talent, please get in touch with us at shesays.sydney@gmail.com
Dene and the fabuloust team from iknowho for supplying the wine.
As Dene so eloquently puts it, "In all that we do at iknowho we want to encourage positive changes to the workplace. We think this SheSays event will be a lively debate that is set to inspire change and conversations! iknowho chooses to support SheSays in its quest to help more women reach their potential within the creative and marketing industries."
Rowan Avis and Mandy Graham from DDB for the space.
Rowan spoke at our last event and has been instrumental in making this next event happen. 
Claire Mullarkey and the team from B&T for helping us get the word out there.
This year we're working closely with B&T and in particular on the Women in Media Awards happening as part of MAD Week. Entries close 3 May 2013.
Without their help our events wouldn't be the success stories they are. 
When & Where

DDB
Wilcox Mofflin Building
Level 3, 46-52 Mountain Street
Ultimo, New South Wales 2007
Australia

Thursday, April 18, 2013 from 6:30 PM to 9:00 PM (AEST)
Add to my calendar