Description
REDI Seminar:
The Global Testing Culture: Challenges and Consequences for Today and Tomorrow
Introducing and examining the Global Testing Culture, this talk will consider the global spread of standardised testing linked to high stakes accountability and what that means for school practices and the feedback teachers receive.
Testing has grown worldwide with student test scores often used as an indicator, sometimes the only indicator, of education quality. After using neo-institutional theory to explain the core assumptions, values, and cultural models that perpetuate the global testing culture, Dr. Smith will introduce national testing policy categories as one way to evaluate the impact of testing for accountability on school practices and policies.
Using the Programme for International Student Assessment (PISA) data, key questions addressed include how do national testing policies relate to how schools use student test scores and how do school practices that game the system explain initial differences in PISA scores across policies. This is followed by a look at how student test scores are emphasised in teacher evaluations across 33 countries that participated in the 2013 Teaching and Learning International Survey (TALIS).
The talk ends by questioning how the embedded nature of student test scores as taken for granted measures of education quality creates a dilemma for developing countries trying to meet the SDG goal of universal secondary education while still conducting high stakes primary school leaving exams.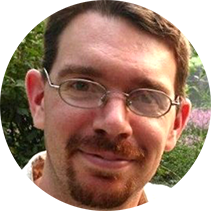 William C. Smith
William C. Smith completed his dual title Ph.D. in Education Theory and Policy and Comparative International Education from Penn State University in 2014. He was a Thomas J. Alexander Fellow at the OECD and is currently a Senior Policy Analyst with UNESCO's Global Education Monitoring (GEM) Report and a Research Affiliate at Penn State University's Population Research Institute. William was responsible for the thematic conceptualization and for the upcoming GEM Report Accountability in Education: Meeting our Commitments. The report follows closely from his research exploring the power of student test scores to shape policy, influence student outcomes, and warp the education process. His recently published edited book The Global Testing Culture: Shaping Education Policy, Perceptions, and Practice uses World Culture theory to detail the core assumptions and cultural models that underline the taken for granted culture where test scores are seen as the, at times only, quality indicator for education. William's supporting empirical work uses multiple international assessments to evaluate how using test scores for accountability purposes alters school practices and teacher perceptions of feedback utility. Currently, he is exploring primary school leaving exams as a dilemma to meeting the Sustainable Development Goal on free, universal secondary education. Early analysis suggests that while broader global rhetoric on inclusion may complement the Global Testing Culture's value of education as a human right, at the level of practice inclusion and quality compete, limiting countries solutions to the primary school leaving exam dilemma and leading to undesirable consequences for more marginalised students. His research had led to over 30 publications in journals such as the International Journal of Educational Development, Globalisation, Societies, and Education, Education Policy Analysis Archives, Demography, and Social Science and Medicine.