Can you improve your memory? Yes - you can!
About this event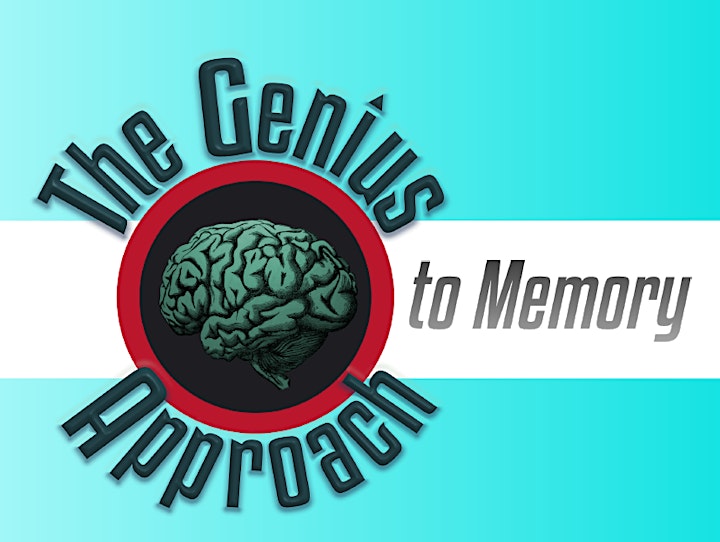 Do you have poor memory? Are you often forgetting things?
Join us and improve your memory in just 1 session!
The Genuis Approach to Memory is a interactive workshop suitable for persons of all ages and walks of life. It's engaging, fun and designed for all levels of ability.
To use these techniques you don't have to be a genuis. However, after practicing a few times, people may be convinced that you are!
Rather than relying on rote memory, the brute force method that most learned in school - The Genuis Approach to Memory uses imagination for form unique mental associations.
Participants will be guided through the simple step by step process.
By the end of the seminar, you will be able to use these skills to recall a shopping list of 10+ items after hearing each item only once!
The basic mnemonic skills can help you remember with ease:
Names
Faces
Birthdays
Engish
Science
Law
History
Arts
Geograhy
or simply remembering where you left the car!
Beyond this, you will have simply yet powerful tools to continue your quest for lifeling learning.
About Ben - Accelerated Learning Expert
When Ben was 15 years old, he came across a book by 8-times World Memory Champion, Dominic O'Brien. O'Brien, who had no previous gifting in memory, had taught himself to memorize a shuffled deck of playing cards in less than a minute. Impressed by this world record feat, Ben embarked on a quest of discovering memory techniques, speed reading, and other accelerated learning systems. He was able to use these tools to drastically reduce his study time, while still gaining the top mark in high school of 99.35.
Since then, he continues to use the memory techniques to learn foreign languages, and today he teaches others how to improve their memory in everyday situations.
______________________________________________________________________________________________________
* Spaces are limited and bookings are essential.
* Light refreshments will be provided.
* If you are unable to attend this event after booking, please let us know on 9792 7190. This will enable others to attend in your absence.