Actions and Detail Panel
The Future of Work
Thu. 6 April 2017, 6:30 pm – 8:00 pm AEST
Description
The digital disruption has changed the way we work, study and live. Will robots replace humans in the work-force of the future? What jobs will disappear and what new opportunities will be created with the rise of Artificial Intelligence and automation?
Join us for the second Bold Thinking Series lecture of 2017, where we bring together the University's futurist and business experts Dr Fiona McKenzie and James Fazzino along with David Metcalfe and Jan Owen to discuss the future of work.
How do we need to adapt and what skills will people need for jobs of the future? What does this mean for business and ensuring our economy continues to grow and diversify in a changing world?
Get involved in the discussion on Thursday 6 April and network with guests and audience members afterward.
Speakers: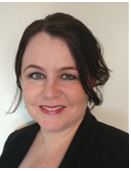 Dr Fiona McKenzie is a human geographer with a PhD on innovation and expertise in both public policy and academic research. Co-Founder and Director of Strategy for the Australian Futures Project, she has led the design and implementation of a range of unique programs including 'social innovation labs' on early childhood development and agriculture. Fiona is respected for her ability to rapidly synthesise complex topics for decision makers and co-design systems change processes with stakeholders. She has more than 15 years of experience working with a range of academic, government, non-government, and intergovernmental organisations. This includes organisations such as the United Nations Environment Programme, EcoAgriculture Partners, Terrestrial Carbon Group, Wentworth Group of Concerned Scientists, University of Sydney, Australian Centre for International Agricultural Research and various other government and non-government agencies in Australia and internationally.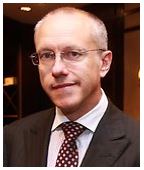 James Fazzino, Managing Director & CEO, Incitec Pivot:
James Fazzino was appointed Managing Director & CEO of the IPL Group on 29 July 2009. James was first appointed as a director on 18 July 2005, following his appointment as Chief Financial Officer in May 2003. Before joining the IPL Group, he had many years' experience with Orica Limited in several business financial roles, including Investor Relations Manager, Chief Financial Officer for Orica Chemicals and Project Leader of Orica's group restructure in 2001. Since James joined the IPL Group, the company has undergone significant transformation growing from a fertiliser company operating in two States of Australia with a Market Capitalisation in the ASX 200 to a global diversified industrial chemicals business, which is the world's second largest supplier of commercial explosives and Australia's largest manufacturer and supplier of fertilisers, putting the company in the ASX 50.
James Fazzino is also Chairman of the Advisory Board for La Trobe University's Business School, an Adjunct Professor of the La Trobe Business School and a La Trobe University alumnus.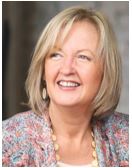 Jan Owen AM, CEO, Foundation for Young Australians:
Jan is a highly regarded social entrepreneur, innovator, influencer and author who has spent the past 25 years growing Australia's youth, social enterprise and innovation sectors.
In 2012 she was named Australia's inaugural Australian Financial Review and Westpac Woman of Influence; in 2014 she received the Doctor of Letters (honoris causa) from the University of Sydney and was awarded membership to the Order of Australia in 2000. She is the author of Every Childhood Lasts a Lifetime (1996) and The Future Chasers (2014).
Jan is the CEO of the Foundation for Young Australians and YLab, the global youth futures lab. Her lifelong mission is to unleash the potential of young people to lead positive change in the world.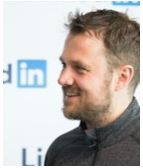 David Metcalfe, National Relationship Manager, Linked In:
An experienced talent industry leader, David Metcalfe works for LinkedIn, the world's largest professional networking site, partnering with government, health and educational organisations across Australia and New Zealand to actively build and strengthen their Talent Brand. Locally David partners with leading organisations such as La Trobe University, City of Melbourne and the ABC. Previously David spent over 12 years working in a range of industries focused on talent branding, workforce strategy, and continue improvement, working with global corporates through to not for profit, health and all levels of government.
David now lives in Geelong. He is passionate about balancing the future expansion of Australia's cities, whilst ensuring all regional members Australia and New Zealand are given the opportunity to create their own lasting economic opportunities.