Description
UNSW Business School is proud to host The Association of Asia-Pacific Business Schools Annual Meeting in 2018. Held across two locations; UNSW's Kensington campus, neighbouring Sydney's exquisite Eastern beaches, and the luxurious Four Seasons Hotel near the city's iconic Sydney Harbour district, the 2018 Annual Meeting offers an unrivalled business and leisure experience.
The Annual Meeting aims to encourage dialogue, discourse and debate on contemporary issues facing Deans and Business School leaders from the Asia-Pacific. In 2018, industry experts and government representatives will discuss the theme 'The Future of Work', sharing best practice and benchmark strategies to enhance business and management education in the region.
More infomation visit the UNSW Business School AAPBS website business.unsw.edu.au/aapbs2018.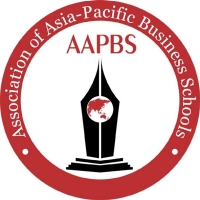 ---
Registration Fees

Earlybird Full AAPBS Delegate: $850
(until and including 20 September 2018)
Full AAPBS Delegate: $950
Conference Dinner - Accompanying Guest: $150
Please ensure you read and understand the Terms and Conditions before purchasing your ticket. The Terms and Conditions can be viewed in the wavier section on the next page. Registration fees are in Australian dollars and include GST.
FAQs
Accommodation
A special room rate has been reserved for AAPBS delegates with the Four Seasons Hotel Sydney*. To make your booking call Four Seasons Hotel Sydney and quote UNSW1118. +61 (2) 9250 3100.
*Only valid if booked directly with the hotel by quoting UNSW1118 on or before 22 October 2018 and is subject to room availability. All bookings must be made directly with the hotel. More infomation on accommodation options can be found here.
Cancellation
If after registration, you are no longer able to attend the event, please advise the organiser via email as soon as possible. No refunds will be offered for this event. Delegate substitutions from the same organisation will be accepted, however written notice ahead of the event is required. The organiser reserves the right to retain the full amount of the paid participation fee if cancellation occurs, except in the event of exceptional circumstances (such as unforeseen illness or misadventure).
Welcome Letters
All visitors must have a valid visa to travel to an enter Australia. Welcome letters can be requested following completion of your registration by emailing the Events Team at aapbs2018@unsw.edu.au.
Other Events and Contacts
AAPBS Deans' Programme: 17-18 November 2018
Association of Asia-Pacific Business Schools
If you have any queries do not hesitate to contact our Events Team at aapbs2018@unsw.edu.au.