Description
Registration from 7.30am for an 8am start.
---
Global systems of energy generation, transport and storage are undergoing massive, rapid transitions. Societies and industries are making positive changes towards zero carbon emissions by the year 2050. Hydrogen as a direct fuel and as a water electrolysis energy storage medium is seen as one route towards zero emissions. Hydrogen fuel cell vehicles, hydrogen substitution in natural gas heating systems, and long range transfer of pure hydrogen and H2-bearing compounds are emerging within a complex range of technologically and commercially viable future alternatives.
The Tokyo Metropolitan Government will showcase a "Hydrogen Society" at the 2020 Tokyo Olympics, drawing parallels to the legacy of the famous Shinkansen high-speed train system, demonstrated at the 1964 Tokyo Olympics. Will Olympic flame relay runners carry a hydrogen flame and light a hydrogen cauldron?
Due to its resources, Australia may have unique economic opportunities for fired heating, transportation and international export of hydrogen.
Join us on Thursday morning, August 1, at the University of Sydney to hear from experts who are analysing, designing and installing the latest hydrogen demonstrations in Australia. Learn about how green hydrogen, blue hydrogen and brown hydrogen may be part of a new energy revolution.
---
Ashley Brinson, Executive Director, The Warren Centre will welcome everyone and Prof Yuan Chen, School of Chemical Engineering will give a brief overview of the School's research activities in catalysis supporting zinc-air batteries and hydrogen production before the panel begins.
The panel will be moderated by Andrew Collins, The Warren Centre Energy Committee
Panellists:
Alison Reeve, Taskforce Leader, National Hydrogen Strategy, Commonwealth Government
Alison Reeve is the Taskforce Leader for Australia's National Hydrogen Strategy. She has 15 years' experience in climate change and clean energy policy and technology, in the private, public and not-for-profit sectors. In 2018, Alison led the establishment of the Mission Innovation Hydrogen Challenge, a research, development and demonstration collaboration between 14 countries. She sits on the Board of the Australia-Germany Energy Transition Hub and is a government observer on the Board of Hydrogen Mobility Australia. She has a Bachelor of Engineering from the University of Queensland and a Masters of Public Policy from the Australian National University.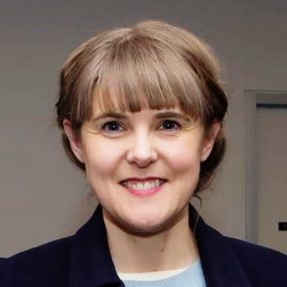 Kevin Peakman, Head Of Engineering, Alternative Energy Solutions, BOC
Kevin is responsible for developing BOC's alternative energy technology including designing and building BOC's two micro LNG plants, the LNG distribution and supply chain equipment and LNG Fuel Dispensing Systems. He has Programme Managed the deployment of this technology to support the development of BOC's LNG business in the energy and transportation industries. Kevin is currently working on developing BOC's hydrogen fuel chain supply network to support the imminent roll out of Hydrogen Fuel Cell Electric Vehicles. This includes the development of different hydrogen production technologies, distribution options and hydrogen refuelling. Prior to joining BOC Australia in 2003, Kevin had 20 years' experience in the Chemical industry. The majority of his experience has been with BOC in the UK and ICI in Australia where he held various senior roles in Technology and Operations management.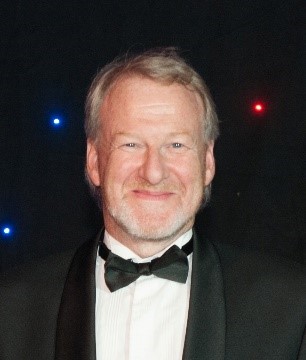 Daniel Roberts, Director, Hydrogen Energy Systems Future Science Platform, CSIRO Energy
Daniel has more than 20 years' experience in the study of the fundamentals of gasification and combustion and their application to industrial scale systems. He has a background in environmental chemistry (Macquarie University) and chemical engineering (the University of Newcastle). During his postdoctoral studies with the CRC for Coal in Sustainable Development Daniel spent 6 months as a visiting researcher with the Central Research Institute of the Electric Power Industry in Japan, as part of the team providing the R&D support to the development of Japan's first IGCC power generation demonstration plant.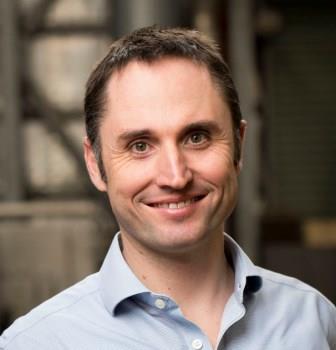 Geoff Ward, CEO, Hazer Ltd
Geoff possesses over 20 years' experience in the oil and gas, resources and renewable energy sectors including a senior executive position with Woodside Energy. He has served as a Director of a leading corporate advisory firm, Azure Capital. Geoff holds a Master of Business Administration from UWA, Bachelor of Engineering (Chemical) (Honours) from University of Melbourne and is a past winner of WA Business News "40Under40" award.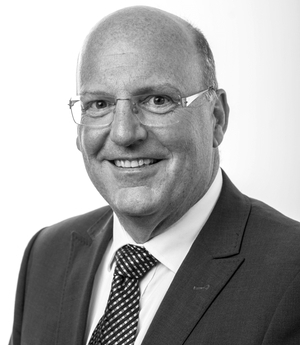 Sponsored by:

https://www.auseng.com.au/
AusEng Pty Ltd located in Sydney, provides advanced business and technical services. They service the following industries: agriculture and food industries, avionics, building systems - fire and security, curing concrete and plastics, fire and rescue, mining, occupationsl health and safety, oil and gas, petrochemical and process industries, power industry, rail, shipping, tunnels - road and rail.


Established in South Africa in 1984, Kemplant Pty Ltd is a private chemical engineering company providing engineering, design, supply, project management, commissioning, plant operation & optimisation and similar services to the process industries for over 35 years.