Description
Why Attend?
It's no secret that fundraising is the biggest challenge for not-for-profits, but with the emergence of new digital platforms comes new opportunities to reach and engage with potential donors.
How can Australian not-for-profit organisations better utilise these technologies to drive giving?
Join industry leaders, who will harness their years of experience and expertise to discuss how the NFP sector can take advantage of new digital technologies to engage the public and motivate giving.
These one day workshops in Sydney and Melbourne have been specifically designed to help NFP's build their understanding of current and future trends, hear from the experts and explore opportunities for digital engagement.
What to expect
Insight and inspiration from Paull Young, as he shares how charity: water raised over 100 million dollars in just six years.
Karen Sutherland will present the latest case studies of what's working (and what's not!) for charities, and deliver insights into engaging donor interest and motivate giving.
Practical tools from Richenda Vermeulen on developing effective social media strategy,

creating great content on a shoestring, and getting the best performance from your digital and social channels.
These workshops are a unique opportunity for

communications, marketing and senior management staff in not-for-profit organisations who are looking to improve the quality, efficiency and effectiveness of their digital and fundraising efforts.
Workshop Presenters
Paull Young -
Director of Digital at charity: water
Paull grew up on a drought-stricken family farm in Australia. He moved to NYC in 2007 to lead accounts for a social media agency and earned multiple awards for work with Fortune 500 brands. Paull's leadership of charity: water's digital strategy has seen him recognized by the Australian Trade Commission as one of the 'Global 50' influential Australian expatriates and by the Direct Marketing Educational Foundation as an industry 'Rising Star'.
Frequently nominated as one of the world's leading digital not-for-profits, charity: water was the first non-profit to have 1 million Twitter followers and has 60% of its fundraising come through digital channels. In just 6 years they have provided clean and safe drinking water to over 3 million people and raised over $100 million.
Twitter: @paullyoung
Richenda Vermeulen -
Director of ntegrity
Richenda Vermeulen is the Director of ntegrity, a digital agency that specialises in making brands social. After spending 5 years as Social Media Manager in Seattle and Melbourne, Richenda saw a gap in the market and took the plunge to start ntegrity. She is a contributor to the Financial Review, The Age and B&T.
Prior to launching ntegrity, Vermeulen created and implemented social media strategies at World Vision Australia and World Vision USA, where she developed an international reputation for partnering with digital influencers. She has implemented innovative social media approaches within leading global organisations. Some of her key successes include: C-suite social media activation, growing online communities beyond 1 million supporters and driving social-media fundraising for the 2010 Haiti earthquake.
Karen Sutherland - Assistant Lecturer, PHD Candidate
Monash University
Karen is completing her PhD at Monash University, where her thesis will examine the use of social media by the Australia NFP sector.
As a professional in marketing, communications and public relations Karen has worked with the Australian Broadcasting Corporation (ABC), Fremantle Media, the Australia Red Cross Blood Service and Monash University. She is a regular contributor to Pro-Bono News.
Twitter: @kesutherland777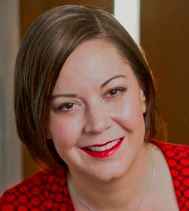 For more information: info@ntegrity.com.au
Official media partner
Organiser of The Future of Fundraising - Melbourne
Whether it's analysing current performance, creating strategy to make it better, or providing tools and training for staff, ntegrity is here to help. We're here to empower, not to takeover. Our clients span the world's largest not-for-profits and Australian brands we believe in.  
Our staff have experience at top brands around the world and are passionate about measurable results. We don't sell theory or abstract ideas. We implement solutions that have worked for us.