Indigenous fire ecologists from the north & south join a renowned pyrogeographer and a rural banker to reflect on Australia's recent fires.
About this Event
The Future of Fire
IPCS Projects for Coexistence: The Future of Food
Please join us for the first in a series of four panel discussions associated with a new IPCS research project, the Future of Food. In this discussion experienced Indigenous fire ecologists and land managers from the south and the north join an international-renowned pyrogeographer and a rural banker to reflect upon Australia's recent catastrophic fire season. They explore the devastating impact of the fires on Aboriginal land and heritage, the likely future risks to Australia's existing modes of food production, and talk about the differences the deployment of customary burning regimes might make to mitigating such risks.
Seating is strictly limited for this event. Please reserve a ticket if you genuinely intend to come along.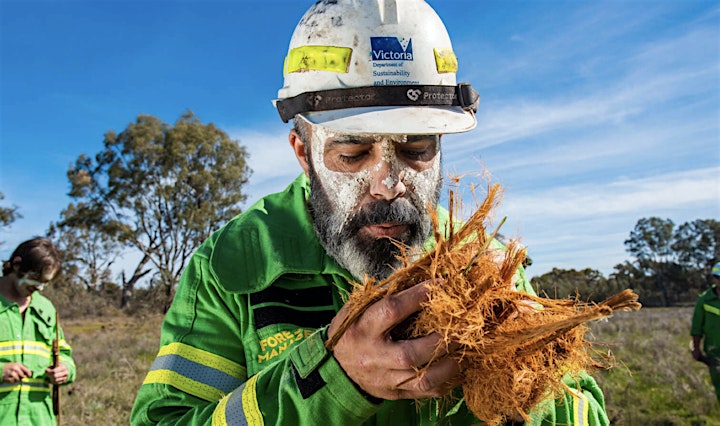 Mick Bourke is a Yorta Yorta and Dja Dja Wurrung man, a father of three and active member of several community organisations including Bendigo District Aboriginal Men's Group, Rumbalarra Aboriginal Co-operative, and Wanyara Woka Men's Group. Mick currently works as a fire burn planner for the Victorian Department of Environment, Land, Water and Planning. In this role Mick has re-introduced the work of cultural burning into Victoria's controlled burning regimes. He works closely with traditional owners in carrying out culturally informed planned burning on their lands. He is a director of FireSticks and leads workshops on customary tool making, native flora and fauna.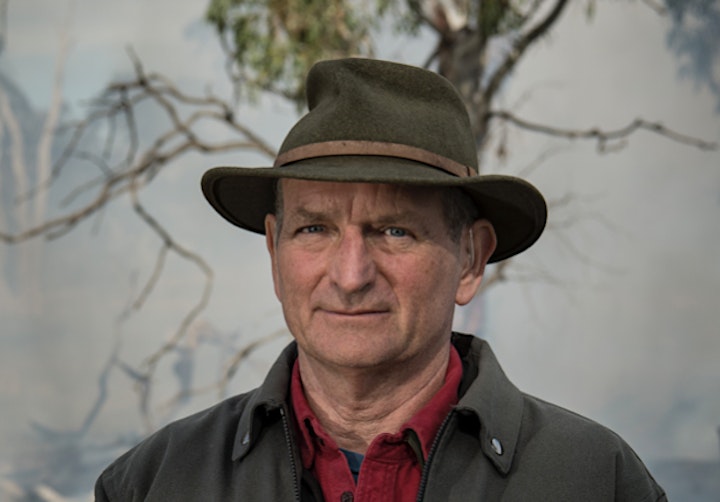 Professor David Bowman holds a research chair in Pyrogeography and Fire Science in the School of Natural Sciences and is the Director of the transdisciplinary Fire Centre at the University of Tasmania. He is developing the transdisciplinary field of pyrogeography that provides a synthetic understanding of landscape burning that unites human, physical and biological dimensions of fire from the geological past into the future and spanning local to global geographic scales.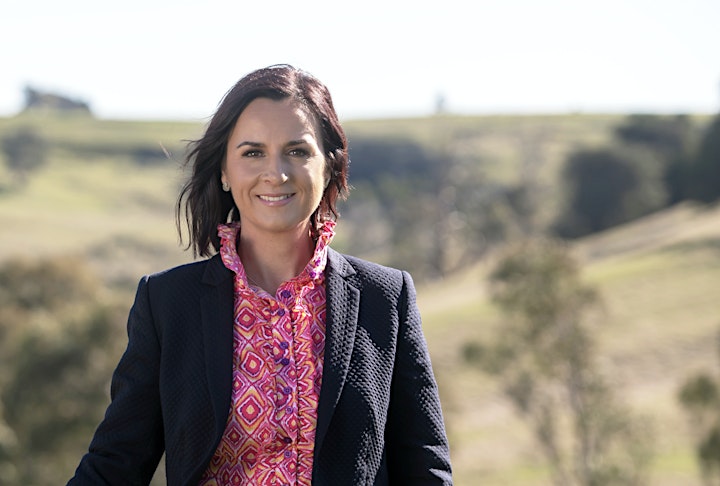 Alexandra Gartmann joined Bendigo and Adelaide Bank in October 2015 as Managing Director and Chief Executive Officer for Rural Bank, having been a member of the Board since November 2014. Since July 2019, Alexandra also has responsibility for the Group's Partner Engagement, Marketing, Corporate Affairs and Climate Risk. Before joining the Bank, Alexandra was CEO of the Foundation for Rural and Regional Renewal (FRRR), a charitable foundation based on a partnership between philanthropy, community, government and business supporting the economic prosperity of rural, regional and remote communities across Australia. Prior to this, Ms Gartmann held the position of CEO of the Birchip Cropping Group for 10 years — a not-for-profit agricultural research organisation based in the Mallee Wimmera region. In addition to her role at the Bank, Alexandra is a member of the Prime Minister's Community Business Partnership, a Trustee of the Helen Macpherson Smith Trust and Director of the Australian Farm Institute.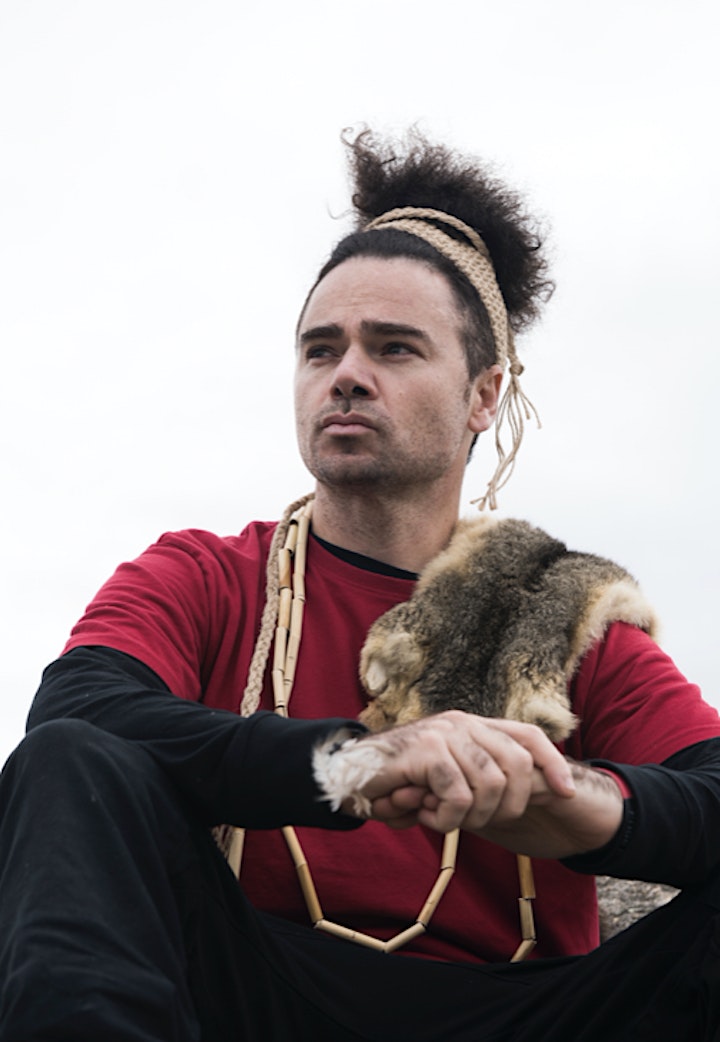 Neil Morris is a Yorta Yorta poet, independent musician, radio host on 3RRR FM with his show Still Here, and a community activist for First Nations people through various grassroots projects. Neil has worked in various roles in Indigenous affairs, with a special interest in cultural revitalisation. He brings a strong decolonial lens to all his work as both an artist and advocate for his peoples. Under his music project DRMNGNOW, in 2018 Neil released a potent critique of nationhood on this land with the single 'Australia Does Not Exist', followed by the equally stirring 'Indigenous Land'. Both tracks received high critical praise both locally and globally. In 2020, in the midst of the devastating fire season, Neil initiated and ran the Fire Relief for First Nations Communities fundraising campaign. ​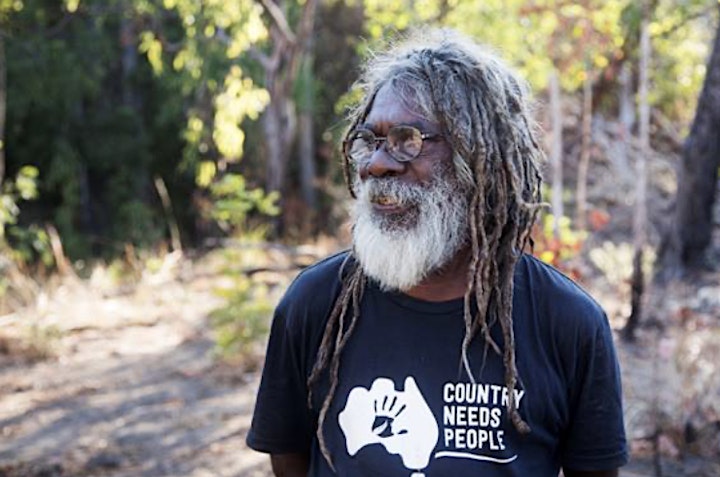 Dean Yibarbuk is an Aboriginal fire ecologist of long-standing repute. He was born in 1955 on Gurrgoni country (Andirridjalaba Patri-clan), prior to permanent colonial incursion into central Arnhem Land. Dean is a champion of Indigenous controlled management of fire and biodiversity. In the early 1990s Dean was the driving force behind the formation of the Djelk community rangers in Maningrida; in the early 2000s, he shifted his focus to the largely depopulated Arnhem Land Stone Country and assisted in the formation of Warddeken Land Management Limited. Dean is currently a director of Arnhem Land Fire Abatement (NT) Limited that undertakes prescribed burning over 80,000 sq kms of Arnhem and of WLML that runs the Warddeken IPA and is a director and Trustee of the Karrkad-Kanjdji Trust an environmental philanthropy.