The Future of Cities is Circular
The Future of Cities is Circular: Four speakers discuss how we navigate the pathway to circularity in cities
About this event
The path to a safe operating space within planetary boundaries is via circularity. "Going circular" requires a shift not only in mindsets and business models but will also need a high level of coordination across actors; governments, business and households.
Four speakers will provide different perspectives on how to achieve circularity in our cities.
Schedule
1.30 - 1.35 Magnus Moglia, A/Prof, Swinburne University. Introductions
1.35-1.55 Usha Iyer-Raniga, Professor, RMIT: Circular approaches for building life cycle
1.55-2.15 Olamide Shittu, PhD Student, Swinburne University of Technology: How can households support a Circular Economy?
2.15-2.35 Sorada Tapsuwan, Principal Research Scientist, CSIRO: CSIRO's Circular Economy Roadmap and implications for cities
2.35-2.55 Kate Dundas, Director, Strategic Foresight & Research, Sustainability Victoria: The Role of Government in the Circular Economy
2.55-3.00 Questions and close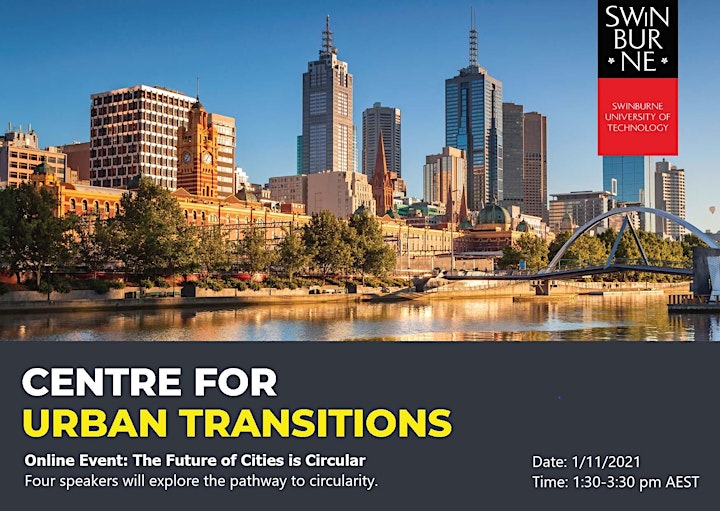 Organiser of The Future of Cities is Circular