The Future of Business -The Trends we See Today Points to the Future?
Description
The Future of Small Business
What Trends are we seeing today that point to your future success.
The Brisbane South West Chamber invite you to our first event for 2018, with a breakfast event detailing some of the trends we are seeing in the growth, the education, branding and digital landscape of small business .
Our guest speakers are at the forefront of small business in Brisbane and share the trends they are seeing now that are providing an indicator for what lies ahead. Gain valuable information you can put to work immediatly in your business.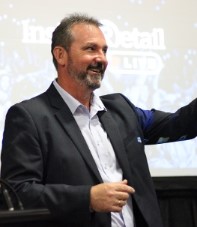 Tony Curl -- Think and Grow Business
Tony works alongside business owners and executives in relieving their greatest pain and pressure points by delivering outstanding leadership development. He support his clients in ensuring their actions are aligned with their desired goals and outcomes and that these align with organisational goals and outcomes.. He has a track record of success in developing hundreds of leaders through his corporate career and offers his clients a personalised service focused on their success while having an insight and understanding from his own experience in corporate leadership.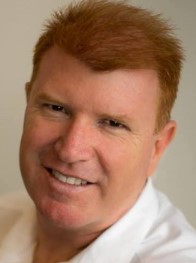 Kevin Gammie -- Better Small Business School
Kevin Gammie is a leading authority on leadership development and unlocking the potential in small business. He is the CEO of Imagine First and creator of the Growth Mentors Incubator program. A sought after speaker, Kevin is focused on working with micro and small business owners to help them play the big game. The development of the Better Small Business School is his latest project set to change the face of adding value to small business.Kevin is the Author of Finding Your Business Mojo, Kev has built the Brisbane Small Business Facebook community of over 4000 engaged business owners.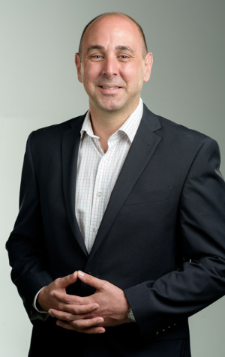 Rudi Tartaglia - Tartaglia Marketing
Rudi Tartaglia has worked in the areas of marketing and strategic management for more than 15 years. He has experience across a diverse range of industries including retail, franchising, online businesses, financial services, mining, publishing, and health insurance, just to name a few. Rudi's company, Tartaglia Marketing, was launched in 2006 to provide a range of services including business and marketing planning. Here, Rudi mentors businesses on strategic development and implementation. Rudi holds six individual business qualifications covering business administration, marketing, management, finance, project management, and training. He is the author of The Pend Principle - Increase Revenue, Build Brand.
Start 2018 off right with this not to be missed event. Network with like-minded business owners and gain the knowledge of some of the trends in digital marketing to help take your business
Brisbane Golf Club -
70 Memorial Avenue, Tennyson.
6.45 am for a 7am start.