Description
NOTE: This event is being held at the International on the Water Hotel
Additive manufacturing is changing how we design and manufacture products.
This event will take you on a journey exploring this exciting new technology and how it is is changing the manufacturing, mining and other industries.
Design for Additive Manufacturing and Metal/Carbon Fiber 3D printing is a chance for you to get hands-on and hear from experts in Additive Manufacturing.
Note, this event includes Food, Drinks, and Refreshments and places are strictly limited.
Runsheet
Arrivals & Registration
Register and grab a drink before we start
The Future of Additive Manufacturing & Metals

How companies like Stanley Black Decker reduced manufacturing costs with 92% and reduce time to market with 95%
Customer Presentation

How to use Additive Manufacturing for mining equipment
Designing for Additive Manufacturing (DFAM)
SFDesign will share how you can optimize your parts for Additive Manufactuting
Closing & Hands on Additive Manufacturing

Try 3D printing software and get hands on with production units


About the Speakers:

Mr Richard Elving, APAC Channel Manager, MarkForged
Mr Elving has over 15 years of sales leadership and business management experience including a wealth of experience within the manufacturing industry, working for organisations such as SolidWorks and Autodesk, where he was recognized for exceptional sales achievements. Mr Elving has an in-depth understanding of Additive Manufacturing, IoT, Generative Design and PLM working with global customers in Australia and APAC, visiting over 3000 manufacturers his career.
About Markforged
Markforged is the leading manufacturer of industrial 3D printers. With Markforged composite and metal 3D printers, businesses can quickly and affordably print parts strong enough for functional prototyping, tooling, fixtures, and low-volume end-use production, including embedding continuous carbon fibre for parts as strong as aluminium. Founded in 2013 and based in Watertown, MA, Markforged has over 150 employees globally, with a total in $57 million in both strategic and venture capital. To learn more about Markforged, please visit http://markforged.com.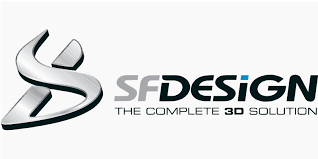 SFDesign
SFDesign is a privately owned, multi-disciplinary engineering and design house based in Perth, Western Australia.
SFDesign is in the unique position where we can offer our customers a complete design solution across laser scanning, engineering, design and drafting - supported by our 3D printing, training, and expert consignment services. When you work with us, you get a range of experts at your disposal with experience in your industry; leading to faster, cost effective and professional solutions. To learn more about SFDesign, please visit https://sfdesign.com.au.