The Future Laboratory : Food & Drink Futures Forum 2017 : Melbourne

Thursday, 23 February 2017 from 1:30 pm to 7:00 pm (AEDT)
Event Details
'People are tired of being told what to do by experts. One day it's no fat, then gluten, then sugar. Clean eating is the latest dietary trend set for a backlash. In this environment, consumers are losing faith in brands and realising that convenience trumps all.'
Martin Raymond, co-founder, The Future Laboratory
Our Guest Speakers
Chris Sanderson, Co-Founder, The Future Laboratory
Christopher Sanderson is co-founder of The Future Laboratory, where he is responsible for delivering the company's extensive global roster of conferences, media events and LS:N Global Trend Briefings, which he co-presents with the team in London, New York, Sydney, Melbourne, Stockholm and Helsinki.
Clients who have booked one of his inspirational keynotes include Gucci Group, the European Travel Commission, Retail Week, Selfridges, M&S, Chanel, Harrods, Aldo, H&M, General Motors, BBDO, Design Hotels, Conde Nast Media and Omnicom.
Martin Raymond, Co-founder, The Future Laboratory
A dynamic, if reluctant presenter, Martin is editor-in-chief of LS:N Global, our online lifestyle news and consumer insight portal. Not only does he regularly contribute on trends and business to the BBC, Channel 4 and ITV, he has also written and co-authored a fascinating range of books, including crEATe (Gestalten), The Tomorrow People: Future Consumers and How to Read Them Today (Financial Times Prentice Hall), and the aforementioned The Trend Forecaster's Handbook, which is the definitive work on trends and the trend forecasting arena. He is our very own crystal ball.
Barry Mowszowski, Presenter and partner of The Future Laboratory
The former strategy director at creative technology agency DT Sydney is currently undertaking an Executive MBA degree at the Berlin School of Creative Leadership, after being awarded the 2013 Contagious magazine Scholarship. He has also received both Cannes and Effie awards for his work. Barry is an experienced industry speaker and has presented at Apple, Creative Sydney, Westpac Leadership Forums and Vivid, and is a strategy lecturer at The Communications Council of Australia.
Constantine Frantzeskos, founder and CEO, PENSO
He has over 23 years' marketing experience and has held senior regional and global positions at Edelman Digital, Dentsu Mitchell, DDB and Ogilvy in Australia and Asia. In less than three years, PENSO has opened offices in Australia and the UAE, and has established a presence in New Zealand, Malaysia, Singapore and Silicon Valley. PENSO's client list includes Emirates, dnata, IAG, Sussan Group, MPavilion, Hilton International and the Business Council of Australia. The company has been nominated for Campaign Asia- Pacific's Australia/New Zealand Agency of the Year award and is one of the BRW Fast 100's fastest-growing businesses in Australia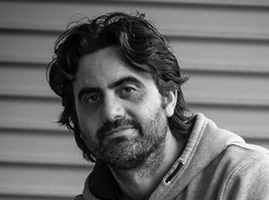 Behn Payten, co-founder, Payten & Jones Wines
 After studying for a degree in oenology, Behn spent 10 years in the wine-making industry and seven years in cider-making. For eight years he has run his own wine business and vineyard and he is now learning the art of distillation. Payten & Jones makes wines that are not designed to be perfect by industry standards, just perfect for the situations they're drunk in. Behn and co-founder Troy Jones believe that drinking Payten & Jones wines is like seeing a live band, as opposed to listening to a recorded track – minimal intervention, nothing too filtered or cleaned up in any way, always interesting and delicious, with a little soul left in every bottle.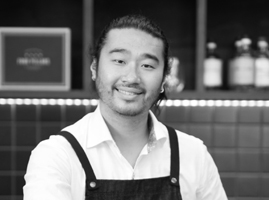 Sam Ng, expert, Four Pillars Gin
Sam loves talking gin. Especially the Australian stuff! Proud Ambassador for Four Pillars Gin, based out of the Yarra Valley – one of Australia's most famous wine regions. Sam's background is in cocktail bartending, most notably at the Black Pearl in Fitzroy, where he was part of the team that was nominated for and won Best International High Volume Cocktail Bar at the Spirited Awards 2015 and Drinks International Top50 Best Bar Australasia 2013, amongst numerous other accolades both locally and internationally.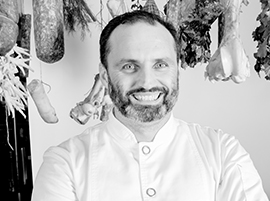 Damian Colless, executive chef, The Big Chef
Damian is the consummate professional in and out of The Big Group kitchen; where he first started working in November 2003. Damian started his culinary career in Queensland, then moved to Melbourne; taking positions at The Stoke House, The Point and The Windsor Castle before becoming the Head Chef for Food and Desire. He returned to the Big Group in 2009 as our Head Chef, and in 2012, accepted the appointment of Executive Chef. His exceptional work ethic and time management capabilities ensure the teams he works, including many collaborations with renowned national and international Chefs, are informed and empowered, through his ability to communicate clearly and concisely.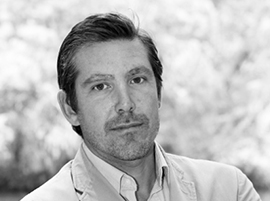 Andy Gaunt, founder, Source Consulting
Andy began his career working behind the bar before moving into marketing and business development for some of the world's largest spirit brands. With 20 years' experience in the beverage industry, Andy has influenced and experienced first-hand the evolution of modern bar culture. He established Source Consulting to help premium drinks brands to harness the opportunities presented by the radically evolving beverage industry. Andy leads the business strategy for Fever-Tree mixers across the Asia-Pacific region and provides key insight and advice to his clients and the next generation of industry entrepreneurs.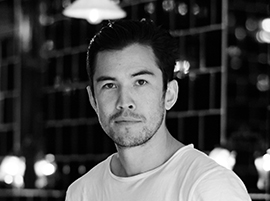 Christian McCabe, co-owner, The Town Mouse and Embla
Christian is driven by a love of living in the moment by sharing wine, food and good music with friends. Over a career spanning 20 years, he operated Matterhorn and Mighty Mighty in Wellington, New Zealand, and The Town Mouse and Embla in Melbourne, which he co-owns. Christian is passionate about brining like-minded people together to enjoy common loves.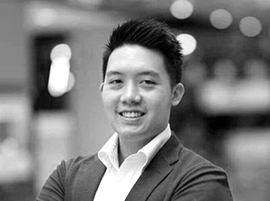 Colin Jude Wee, assistant general manager and beverage director, Calia
While studying chemical engineering at Melbourne University, Colin kept up his passion for wine and hospitality by attending wine courses at the Wine & Spirit Education Trust and the Court of Master Sommeliers. He also worked with top sommeliers and people in the trade to hone his craft. At Calia he has found a group of like-minded individuals who want to push the frontiers of food and beverage and deliver new experiences and opportunities for customers to learn and immerse themselves in local and international products. 
 Agenda For The Day: 
PART 1 : CLEMENGER HALL AUDITORIUM 

1:30pm Registration

2:00pm Introduction

2:10pm Global Market Overview
An overview of the global food and drink market in 2017/2018 in which we map out the emerging trends and innovations that will come to define it, including:
: The Next Wave – The latest innovations in the coffee and tea markets
: Nutrition Wars – An examination of the conflict between experts on good foods, bad foods and what consumers are really eating : Instagrammer Influence – How social media is changing the way that people consume food and drink
: Soda Redefined – The way in which the soda market is being reconfigured to be fit for an anti-sugar world
: Alternatives Abound – The rise of alternative eating, from veganism entering the mainstream to the growth of pea protein as a replacement for dairy products and meat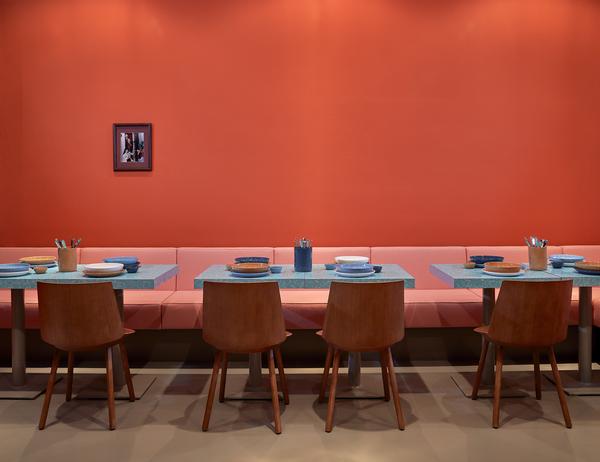 2:40pm In Conversation I
3:00pm Special Report: Convenience Culture
3:30pm Depart Clemenger Hall Auditorium and head to Alpha60 for interactive afternoon food pairings session.
PART 2 : THE CHAPTER HOUSE, ST PAUL'S CATHEDRAL
3:30pm Tea and coffee and sweet bite on arrival
4:00pm Showcase film on a loop -
Our edited selection of the best-in-class food and drink interiors that will dictate retail and restaurant design directions in the years to come.
4:15pm Immersive Experience -
Food and Drink Trends Rising The second part of the afternoon takes place in a different space, Alpha60, where we will help you understand and deploy the key food and drink trends set to shape your industry in the coming years.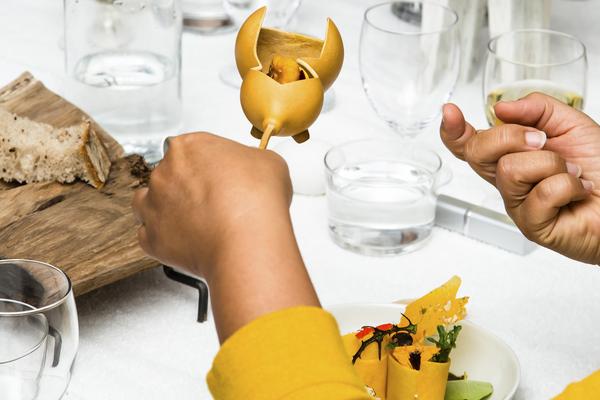 4:15pm Trend: Delivery-only Dining -
New online restaurants are tapping into the home delivery market, bypassing bricks-and-mortar eateries and offering a healthy update on traditional takeaways.
4:25pm Trend: Culinary Diplomacy -
As global citizens create their own patchwork identities, food is being used in The E-motional Economy to forge closer relationships with consumers.
4:45pm In Conversation II
5:05pm Trend: Regenerative Consumption -
Understanding that consumption can be part of an ecological solution to save our planet, brands are creating new food and drink products that feed back to their sources.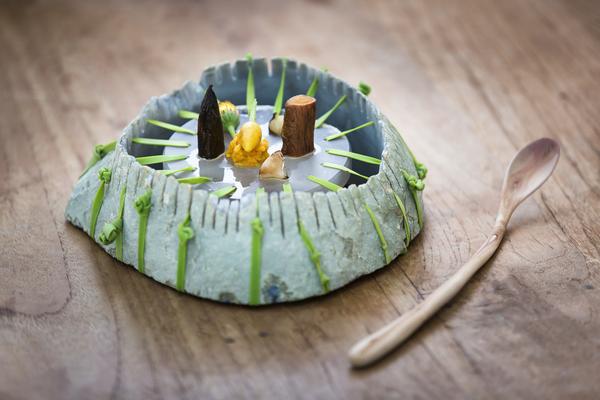 5:25pm Trend: Countertop Connoisseurs - 
A new generation of countertop drink dispensers is using apps, an internet connection and bespoke delivery programmes to appeal to consumers who are keen to refine their palates.
5:35pm Trend: Gastronomy Fetish -
Art directors are using a new visual language around food inspired by online subcultures such as Mukbang and ASMR.
5:55pm Toolkits and conclusions -
Our in-house Strategy team offers five key insights into how to apply the global trends that will define the sector in this decade and beyond to your business.
6:05pm In Conversation III -
The Future Laboratory co-founder Chris Sanderson speaks to Four Pillars Gin expert Sam Ng
Followed by gin-tasting and networking
About Futures Forums

An obstacle for many businesses today is how to build teams that are armed with fast-changing consumer information, and the tools to apply it strategically. The most compelling and entertaining way to bring this intelligence to life is through one of our highly subscribed live events.

Our Futures Forums take an in-depth look at industry-specific trends, exploring everything new and next within your sector that is set to affect the future consumer over the next 3–5 years. Guest speakers include industry leaders and innovators, and attendees receive an extensive Futures Report, giving further insights into the market and implications for businesses.
For more information please contact Jen Sherrin at Jen@lsnglobal.com.au 
or +61 438 220 243
Image credits:

1. Louis Prett by Philipp Mainzer, Berlin
2. Experimental Gastronomy by Steinbeisser, Amsterdam

3. Experimental Gastronomy by Steinbeisser, Amsterdam
When & Where

NGV Clemenger Auditorium
180 St Kilda Rd
Southbank
Melbourne, VIC 3006
Australia

Thursday, 23 February 2017 from 1:30 pm to 7:00 pm (AEDT)
Add to my calendar
Organiser
The Future Laboratory is one of the world's most renowned and respected futures consultancies. A leader in trend forecasting, consumer insight and strategic innovation, we give clients the confidence to make the right decisions and investments to survive and thrive in the future. The Future Laboratory ethos is a simple one : to help businesses make the future happen.