The Frankenstein Paradox • Exploring the Age of Humans
Event Information
Location
UTS Business School (Building 8)
14-28 Ultimo Road
Level 3 auditorium (CB08.03.005)
Ultimo, NSW 2007
Australia
Description
In one of cinema's all time horror classics Dr Frankenstein tampers with life and death to create a monster he cannot control.
Scientists have now proclaimed a new geophysical age – the Anthropocene or Age of Humans – in which humanity is the main driver of Earth System change. But have we, like Frankenstein, unleashed forces we can't control? Has our relentless push for unending growth, our technological prowess and the shear pressure of our numbers become a threat to the life support systems of the planet?
This workshop will use creative processes to illustrate what the Anthropocene means and explore ways through its maze of threats and uncertainties to a life- sustaining future on planet Earth.
Using video, story-telling and small group discussion, the workshop will challenge outmoded assumptions, stimulate new thinking, and invite participants to help fashion a new life-sustaining story.
This event is suitable for adults and young people from senior primary upwards.
The level 3 auditorium in the Frank Gehry designed UTS Business School can be accessed straight off the Goods Line Plaza.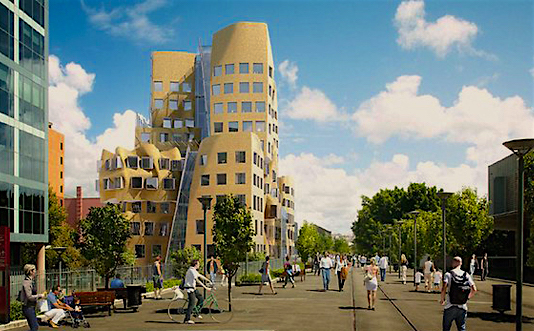 The Frankenstein Paradox is a free event but registration is essential.
Date and Time
Location
UTS Business School (Building 8)
14-28 Ultimo Road
Level 3 auditorium (CB08.03.005)
Ultimo, NSW 2007
Australia