Description
We're excited to announce our second Dinner Conversation event in San Francisco!
On Tuesday August 6, we're coming together for an evening of great food, wine, new company and conversation from 7pm in an intimate gathering at Walzwerk in the Mission. The executive director of 18 Reasons( a renowned local community-focused food org.), Sarah Nelson will lead the discussion.
We've hosted a number of these evenings across London, Melbourne and Sydney and all booked out very quick so please reserve a place when you get the chance!
In order to keep the quality of interaction up, attendance is limited to 12 spots. Special dietary requirements will be catered for. Ticket price includes a two-course meal and beverage. Please email sanfrancisco@thefetch.com if you have any questions.
Annie & Kate // The Fetch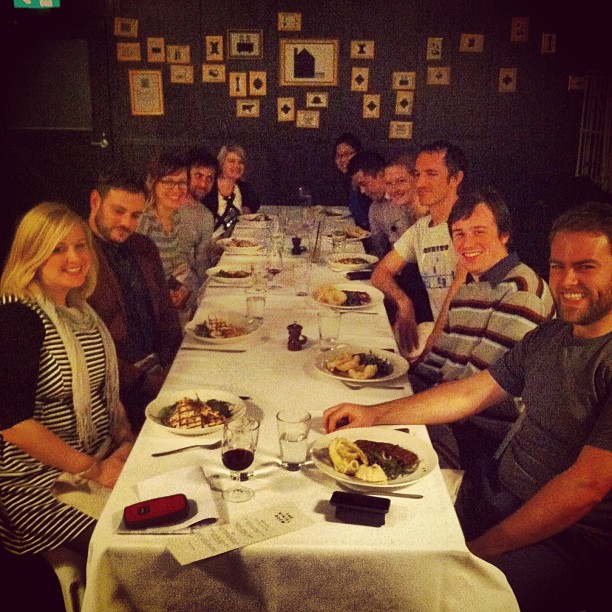 A pic from our recent Melbourne event on food startups!
Organizer of The Fetch San Francisco Dinner: conversation on food space with 18 Reasons