Description
For this, the third event in our 2019 series, we're excited to bring you an incredibly inspiring talk from Dr Kirstin Ferguson (Deputy Chair of the ABC, non-executive director, author of Women Kind, Creator of #CelebratingWomen, keynote speaker) followed by an intimate panel Q&A where she will be joined by two awesome leaders in technology from our own local landcape here in Sydney.
Our gatherings are exclusive to our Members so if you need to join, CLICK HERE
Our guests are highly accomplished leaders, women who have carved out impactful careers and they're coming to help fuel your journeys and to reinforce why being a woman in tech is an amazing opportunity to shape and influence our world and seed future generations of amazing women leading the charge.
As well as hearing from our very special guests, enjoy an uplifting evening of networking over drinks and eats with other women who are also working in technology careers in Sydney (this time we've planned a bit of fun to get you mingling with your new tribe!). And if you haven't already, you can join The F Factor's extremely popular "Help A Girl Out" mentor program too.
MEET OUR SPECIAL GUESTS
Dr Kirstin Ferguson
@kirstinferguson / LinkedIn
Kirstin has had an incredibly diverse career that includes joining the military when she was only 17, studying law, working in professional services, and leading a global consultancy of psychologists. She has Honours Degrees in military history and law, and a PhD in leadership and culture. She is an avid social media user, creator of the Walkley nominated campaign #CelebratingWomen and is the author of Women Kind. She is also a leading company director and sits on numerous corporate boards. In this presentation, Kirstin discusses some of her career choices and lessons she has learnt along the way.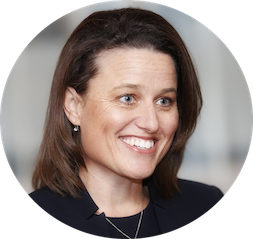 Sally-Ann Williams
CEO, Cicada Innovations/ LinkedIn
Sally-Ann Williams is the CEO of Cicada Innovations, Australia's home of Deep Tech. Prior to this Sally-Ann was an Executive Program Manager at Google Australia for 12 years where she was responsible for leading Google's efforts in CS and STEM education & outreach (K-12), research collaborations with universities and entrepreneurship and startup engagement.
Sally-Ann is an experienced Non-Executive Board member currently serving on the boards of Fishburners and World Vision Australia. She is a mentor in the Startmate program and has served as an advisor and mentor to several industry and university incubators & accelerators.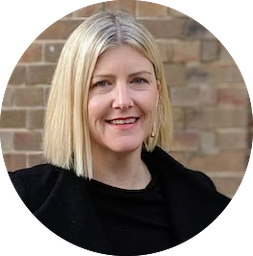 Audra Eng
Chief Product Officer, Sonder Australia / LinkedIn

In 2019 Audra Eng joined Sonder Australia, a technology powered critical response and service product. The last four years has seen her growing and supporting nonprofits in multiple executive and board roles that focus on advancing youth into promising careers and futures, and she has over 16 years of experience leading and expanding product management teams in technology startups.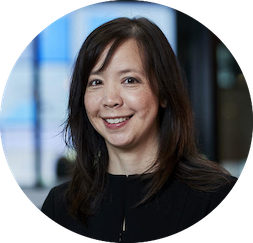 HOST & MC
Emma Jones
Founder & CEO - Project F, The F Factor and Men Championing Change / LinkedIn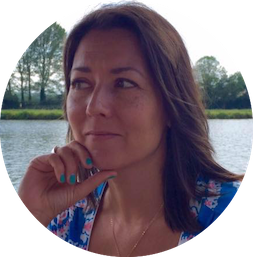 ---
Supporting Robogals
The F Factor is proud to support Robogals, a global not-for-profit targeting girls aged 8 – 15 to encourage their interest in STEM and the opportunities that exist in engineering.
100% of profits from ticket sales is donated to Robogals APAC Chapter. Robogals is a registered not-for-profit organisation ABN 91316998421.
Ticket price $14.95 (includes Eventbrite fees).
Robogals runs engineering and technology workshops free-of-charge in local communities, focusing on encouraging girls from primary to secondary school to explore an interest, as well as cultivate self-confidence, in engineering and technology.

Find out more about the wonderful work of Robogals or how you or your organisation can get involved on their website.
---


About "The F Factor"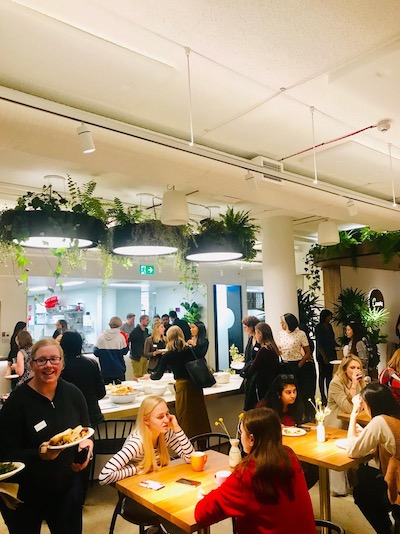 Our purpose is to be a holistic support network for the entire duration of our members' technology careers. We want to see more women making it into technology leadership and less women abandoning tech careers.
We're here to support each other, learn from each other and give back to our community. Whatever you're into, data science, coding, AI, ML, cyber security and whatever level, if you value connection and support, The F Factor community has your back.
Being a member of The F Factor is more than just talk, it's being part of something much bigger. You'll learn and take inspiration from some of the best influencers in and around the tech' industry who will share their stories with us, move your career forward with access to opportunities with the most female-in-tech-friendly organisations in Australia, and create strong connections with a network of talented women working in technology. We will come together to discover more than we know, create something we can be proud of and help each other out.
Inclusion & Belonging:
We welcome and celebrate all women working in technology careers, across every race, ethnicity, country of origin, sexual orientation, visible and invisible ability. We welcome transgender and non-binary.