Description

SOLD OUT - Contact tanzi.rose@servcorp.co.nz to register your interest for future events like this
With the dramatic rise of bitcoin, cryptocurrencies are at the top of everyone's mind.
Making all this possible is an ingenious technology called Blockchain, which was originally created to allow the distribution of bitcoin transactions without being copied. It created the backbone of a new type of Internet and has evolved into something much greater.
Join us for this informative Community Meets on Blockchain, the technology that is challenging the status quo when it comes to traditional transactional methods, with many arguing it to be a cheaper, faster, more accessible and potentially more secure alternative to traditional banking institutions.
Aaron McDonald, CEO and co-founder of Centrality, will discuss the evolution of blockchain and how it could enable a more equal and fair world for all users by putting consumers back in control of their data.
You will learn:
What is Blockchain
How a decentralised, peer-to-peer network could reduce financial fraud
Real world examples of how it is disrupting current industry and organisations
About Aaron McDonald: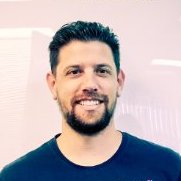 Aaron is a 20-year tech industry veteran who has held multiple senior leadership positions in large technology companies overseeing teams across all aspects and managing portfolios over $1b in value across engineering and architecture, product management, product development, marketing and sales.
About Centrality:

Centrality is a venture studio that partners with leading innovators in key industries to create a marketplace of applications. These applications allow consumers to manage everyday tasks and experiences using peer-to-peer transactions – all via one login and using blockchain-enabled infrastructure.
How to get to Servcorp PwC Tower:


Train or Bus: 3-minute walk to the Britomart Transport Centre
Ferry: 3-minute walk to the Auckland Ferry Terminal
Questions:
If you have any questions about the event please email Tanzi Rose: tanzi.rose@servcorp.co.nz