'The Entrepreneurs Uprising' Webinar Series – REAL stories of truly Successful people!

Wednesday, 17 October 2012 at 7:00 pm (AEST)
Event Details
 WIN: 12 months one on one mentoring to get your business Rocking if YOU are the Entrepreneur that unleashes their ALL on this 9 week journey.
See what happened last time we ran a similar event ----->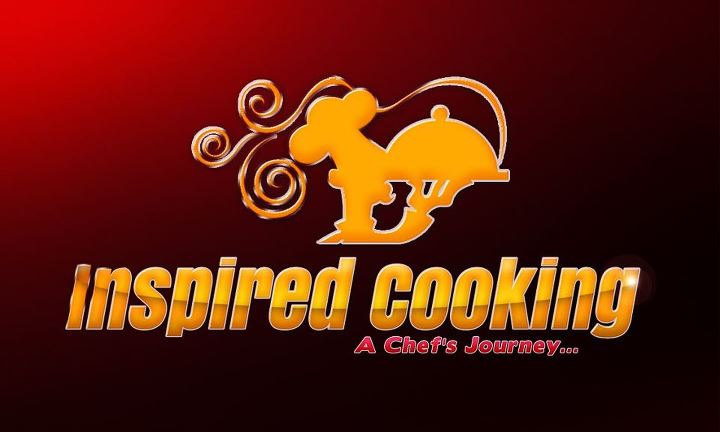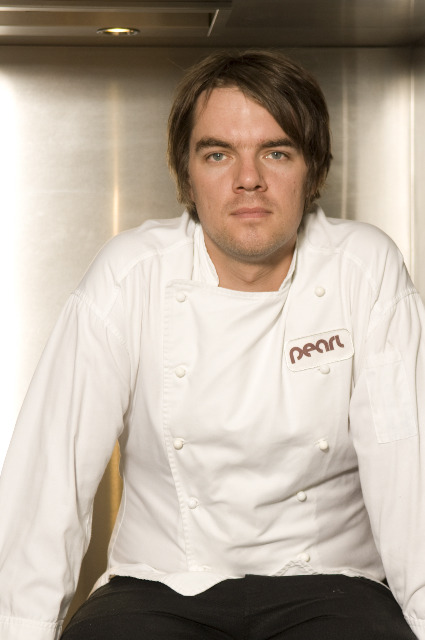 Generation whY Entrepreneur - Daniel Crossman, took what he learned from the 9 week series, applied it, and is now living out his dreams doing what he loves, and making money from it!
Whats Stopping You From Being Next?
---

ONLY 17 tickets Left - Lock in your place!!!
 The Entrepreneurs Uprising Webinar Series –
REAL stories of truly Successful people!
Have you ever had that burning desire, knowing that there is simply more out there than what you feel you are doing right now? A business idea that could change the world and amass a fortune? Pulling a pay check week by week and realising you have so much more potential than you are allowing yourself right now? You may already be in business or investing and just want to get things to a whole new level?? If this sounds like YOU

Then the journey starts here……………..
---
 From Start-ups to major F*%# -UP"S. You are about to hear from REAL people at all levels and stages of their Entrepreneurial journey!
 At Generation whY we know that sometimes we see out there, in the world, all these amazing stories of Success and know that sometimes it can be quite daunting and overwhelming seeing how far these people have come. How do we just simply get started? Individuals who have created multi-million dollar empires that we struggle to relate to simply because we see an overwhelming road ahead of us.
Welcome to Generation whY. We have created this place to inspire and motivate Entrepreneurs of ALL levels, to know what needs to happen in order to even simply take that first step.
Over the next 9 weeks you will Embark on a journey of self-discovery. Learn from people who are carving their path and are willing to share the slog and torment they have faced to come out the other side a stronger, more committed, successful and content Entrepreneur.
You will learn from:
 

A stock market educator and guru, unlocking the world of investing. 

An ex-professional swimmer who now dedicates her life to helping others break through their fears and limiting beliefs. 

A selling whiz kid who has REAL story of door knocking his way to success. 

A Real Estate agent with an amazing story of trials and tribulations who loves to help people own their own dreams. 

A female entrepreneur who started out at 7 years old selling potatoes, who is now making her mark on the internet.

A mechanic with a massive dream who now chooses to speak and inspire people of all ages by doing what he loves.

A Business Coach with a passion for helping people create wealth from inside out.

An entrepreneur who has started more than 20 ventures, who now dedicates his life to helping other entrepreneurs overcome their challenges.
It doesn't matter your profession, whether you are in business, nor does matter what stage of the journey you are at. This 9 weeks of education will give you the tools and hold you accountable for your own success, in whatever your endeavour of life!
---
Your Speakers!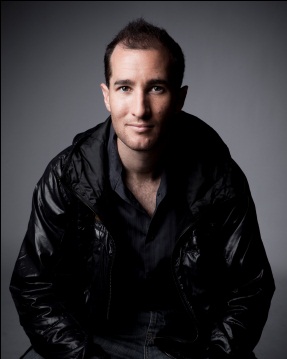 Andrew Davey (www.gen-why.com.au)
CEO Founder of Gen whY
Topic: "Bring the dream to LIFE"
About Andrew:
There are three distinct people in this world, the thinkers, the talkers and the doers. Andrew Davey is a doer. The highest character trait he lives and breathes by is intergrity. His entire life has been shaped by having the integrity to follow through on every project or achievement.
At an early age Andrew Davey refused to allow restrictions or rules to determine his destiny. Young and extremely driven he left school and ran a successful Mechanic business and established himself financially. During those years Andrew Davey discovered a need in all human beings taking away from his own experiences of challenge and success.
"Every person, young, old, male, female regardless of color or race has a burning desire to feel significant and break free from there own self-made limitations and destructions."
Since then Andrew has created Success in property, in his successful business's such as www.perthferrarihire.com.au, www.andrewdavey.net and of course through mentoring and coaching in generation whY. He will share the importance of not only creating an empowered vision, but BACKING YOURSELF 150%.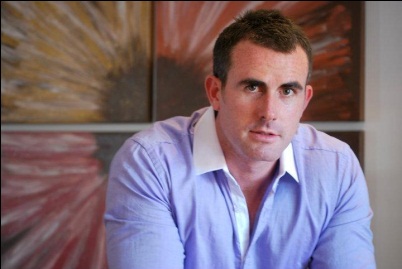 Monty G Hooke (www.gen-why.com.au)
Entrepreneur and Co-Founder of Generation whY
Topic: Leverage Masterclass - Uncover Your Path Of Least Resistance To Business Success
About Monty
Monty G Hooke has been the director of several companies and involved in the startup of countless businesses during his professional life. A true entrepreneur with a passion for business, investing & personal development who started his journey with his first business at eight years old cleaning boats in the harbour of Sydney where he grew up. His journey has certainly been nothing short of epic, with many business successes, and failures during his career which has paved the way for a wealth of experience for now which he is so passionate about sharing . As a dedicated student and teacher of wealth creation, investment, entrepreneurship and business, his passion and commitment to teach others the secrets of success in these fields is nothing short of inspiring.

Monty now splits his time between working on his businesses (www.ezyva.com, www.usapropertydeals.com.au, www.getanightlife.com, www.montyghooke.com) and facilitating coaching and education programs in partnership with 'Andrew Davey' for entrepreneurs through their passion project 'Generation whY'.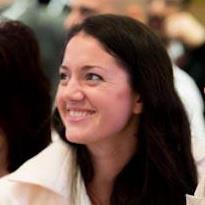 Mel Houghton (www.totaltransformationtraining.com/)
Success Coach & Author
Topic: "Total Transformation Training to Develop your Mindset and Ensure your Business Success."
About Mel:
Mel Houghton is a former Australian Representative Athlete, and Australian Record Holder.
She has worked within the Fitness Industry for 7 years including coaching some of the World's Top Athlete's at the AIS in Canberra.
She has been a Fitness Cover Model, Published Fitness Writer, Author and Presenter and has made the move into Personal Development to inspire the world to live their highest potential. 
Mel's considers her greatest achievement to date to be winning the war that she waged within herself with depression, anxiety and the Eating Disorder that ended her sporting career.
Mel Believes that we all have an unlimited potential within us and that when we give permission to let that light shine and do what we love - we will live in a much better world.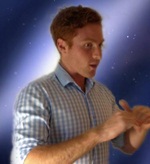 Chris Duncan
Sales Trainer
Topic: "The Unconscious Salesman" - How to sell without selling using the secrets of the unconscious mind
About Chris:
Chris Is a Living Breathing Example Of a Natural Salesman, he is a master of NLP, Hypnosis and a successful Entrepreneur.
 His First Company Crashed and Burned due to a Lack of Income, It was This "Failure" and his desire To Become a Successful Entrepreneur That  Drove Him to Figure Out This Selling Game.
Chris Created Multiple 6 Figure Incomes Selling in Varied Industries, He has Also helped Many to Do the Same.
From Teaching Many People The Same Sales Techniques Over and Over Again he Noticed That Some People Were NATURALLY GOOD at Sales and SOME WEREN'T. The Solution is NOT MORE SELLING Techniques, They ALL WORK, The Problem is The Natural Salespeople Who Teach These Techniques, Don't Explain the Little Things that They do UNCONSCIOUSLY. THIS IS THE KEY to Their Success and Why Learning More and More Techniques WILL NOT HELP YOU
After Mastering The Sales Game Chris Then Ventured Back Into the World of the Entrepreneur and was Appalled at the Level of Sales Skills, and Techniques Used.
Most Entrepreneurs DON'T like to Sell!!
They Avoid "Selling" or "Closing" Because they Are Worried That They will Come Across Like an Amatuer PUSHY MULTI LEVEL MARKETER!
This Creates Many Very Talented Entrepreneurs With Great Ideas who Don't Earn What They Deserve!
NOTHING HAPPENS IN BUSINESS UNTIL SOMETHING IS SOLD
Chris Decided design a process to TURN ANYBODY INTO A NATURAL SALESPERSON.  Using Advanced Inner Mind Strategies He Has "Reverse Engineered" "The Unconscious Ability" Of Natural Salespeople., And Can Teach It To Anyone. Combining This Understanding With His Years Of Experience. He KNOWS WHAT WORKS (and What Doesn't)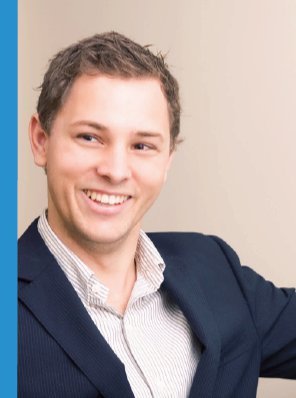 Rob Kropp 
Business Coach | Speaker | Teacher
Topic:  "4 Pillars of Mastering YOUR Inner Wealth"
About Rob:
Rob is an energetic and passionate Speaker, Teacher and Coach who works primarily with Business owners to assist them in using their business as a vehicle to live a life of passion and purpose, add massive value to their clients and customers lives and be financially rewarded to do so.
For the last 2 and a half years, Rob has worked with over 50 businesses in industries ranging from trades to the Retail sector, from start up business to over $3M in turnover, and has helped his clients achieve some amazing results.  He was recently recognized in the top 2% of Business Coaches around the Globe out of over 1200 coaches in the largest coaching company in the world.
 Prior to being a Business Coach, Rob spent 7 years working as an Accountant and 2 years as a Human Resources professional.  After studying a Bachelor of commerce (Majoring in Accounting and Financial Planning) and a Masters of Human Resources, Rob now directs his focus and attention to the study and mastery of Universal Laws and Human Behaviour.
Rob combines his passion of numbers, business, human behavior and success principles and is dedicated and focused on helping people live life with passion and purpose, by mastering their mindset and taking massive Action each day towards the achievement of their goals and dreams.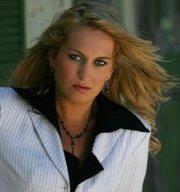 EJ Love (getursexyon.com.au/)
Owner of Australia's adult deals site geturSexyON and SexyON TV Presenter
Topic:  Internet start ups & leveraging social media
About EJ:
EJ first started her business journey when she was 7 years old by selling wheatsacks in her Nana's craftshop and potatoes out the front of her house, since then she had always known that she wanted to succeed as a business owner. At 17, she attended University on a scholarship having been taught 'you need to get a degree to be successful'. A year later she dropped out and by the age of 21 was a Manager in a law firm and an Assistant Business Coach. Over the next 7 years EJ both managed and helped grow businesses from law and accounting firms to internet marketing companies and Fitness centres….always making other people money! 
What EJ hadn't yet found was the one business she would really be passionate about! But in 2011 EJ stumbled across the idea of a deals website for the adult industry and within a few months geturSexyON.com.au was born with almost no capital.  Less than a year later, geturSexyON is signing a partnership deal with a one of the biggest adult websites in Australia, providing over 2million potential customers! Most recently the online video channel SexyON TV was also born where EJ discovered her passion of presenting!  So how did she make this happen with no capital? EJ will share how she leveraged her current contacts, networked with the right people, got the right education and built rapport via the internet and social media.  If you are a business owner, have a business idea or want to find that one big idea, you will be so inspired by EJ's story, anything really is possible!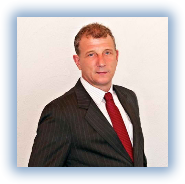 Mike Smith http://www.horizonprofessional.com.au
Stock Market Educator, Trader & Coach
Topic:  - "Achieving Entrepreneurial Synergy – The balance of business, Investing and lifestyle"
About Mike:
Join serial entrepreneur Mike Smith in this challenging, beyond the entrepreneur lip-service and hype, and get the REAL deal on what it takes to step up and make sure you have the right things in place to get where you want to be as an entrepreneur. You will hear the lessons from a journey straddling GFC and how developing multiple streams of income, is not just a "nice" idea but a necessity if you are to really take the title of entrepreneur. You will be challenged in your thinking and your actions, have myths destroyed, and hear strategies that you can use to build entrepreneurial momentum and POWER.
Born in the UK and having lived in Australia for the last 10 years, Mike is most widely known for his expertise in investing in share market vehicles including Options and Forex. He is an investor, Author and business owner and international conference speaker. Additionally of course he has the track record of a $1M++ revenue coaching and eduproduct-based business and worked for many brokers and organisations, and is director of 3 other companies across the investing and educational product fields and has extensively studied and taught how to develop what he considers to be the number one mind-skill in developing success in business/investing, that of discipline. His unique and "tell it how it is" approach to education, demonstrate the passion he has for "make a difference" learning.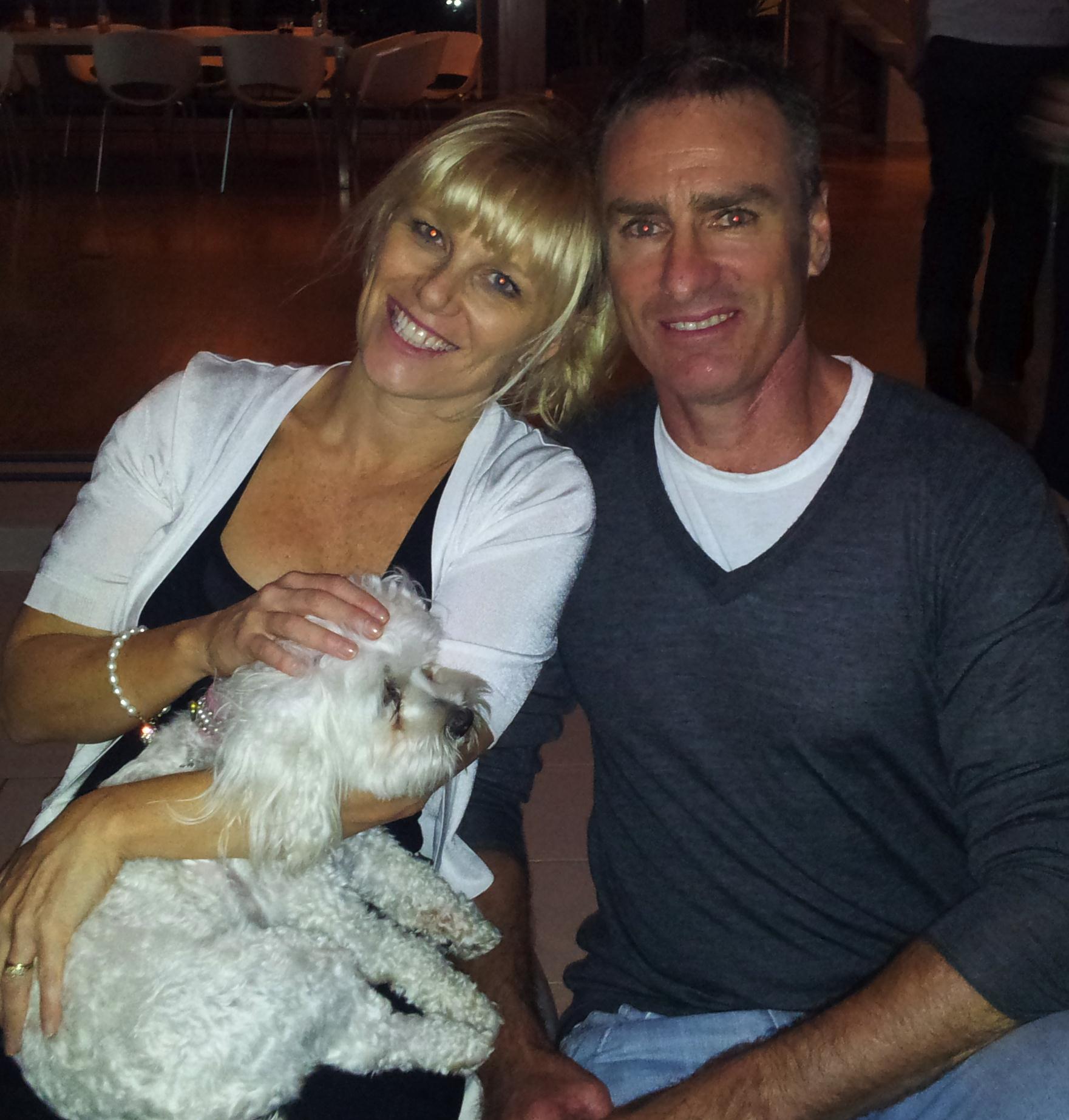 Gavin & Kelly May www.LucrativeIncomeStream.com
Stock Market Educators | Speakers | Coaches 
Topic: The Fundamentals of Fortune – A Holistic Approach to Living Lucratively
Gavin and Kelly May are a husband and wife team, who've been investing in property and the stock market for over 20 years.
They married early in life, leaving Gavin's family farm behind to work in mining and live in a remote part of the Pilbara Region in WA, and now have 2 well-adjusted adult sons (both with entrepreneurial mindsets), while still in their early/mid forties.
Gavin spent 20 years working for a multi-national Company, working his way to managerial level in Business Improvement before retiring in mid 2011 to live the lifestyle of his dreams, replacing his working income of over 200K through his investments in the stock market.
In her working years, in addition to bringing up a family and running a tight household, Kelly also owned & operated a retail business, worked in Sales & Marketing in Real Estate, (where her passion for property developed) all while managing a debilitating auto-immune disease.
After surviving the GFC and learning some expensive lessons, Gavin and Kelly now work from home and in cafés, investing in the stock market, running a stock market education business, and speaking about the stock market at events around Australia and recently internationally.
Gavin and Kelly's holistic approach to an abundant life focuses on family, relationships, health & fitness (it has to be said - Gavin cycles long km's in Lycra J) and finance. They have a passion for 'keeping it real', educating and coaching others, and assisting them in achieving their goals. .
---
This once only event is about making the Entrepreneurial journey REAL for you. People who may have been exactly where you are right now and have taken the steps to pave their own success. You may already be in business for yourself and can learn from those who have taken things to that next level. Welcome to the first day of creating what you truly deserve...........................
(It's only $197 for 9 weeks of inspiration, motivation and more importantly all the tools you need to apply for you to SUCCEED)
LET'S GO..........................Only $197 will take you to where you need to go!

Please note: (You will need internet access and will be provided with a unique login and register where an automated link will be sent to you every week to get you ready for your call. The event will commence on Wednesday 17th October running every Wednesday for 9 weeks @ 8:00pm Sydney/Melb/Tas time, 7:00pm Qld, 5:00pm Perth and 7:30pm Adelaide. All weeks will be recorded and can be emailed upon request so you won't miss out if something comes up)
---
Check Out What Others Think About The Gen whY Events!
Have questions about 'The Entrepreneurs Uprising' Webinar Series – REAL stories of truly Successful people!?
Contact Gen whY
Organiser
 Welcome to Generation whY? (Entrepreneurs with VISION)
 As a generation whY entrepreneur we understand that the world is a changing and challenging place. While others see problems in today's economy we see opportunities and appreciate that our vision/our talent and our inner entrepreneur will create opportunities for others to not only survive but thrive in a changing economy.
 Generation whY has a mission. To inspire and motivate young budding entrepreneurs to create business ventures, financial freedom, wealth and to build solid foundations for a lifestyle that is chosen, not forced upon us. To create experiences for our self and for others. We do not always play by the rules but we desire a community that allows all to achieve their true limitless potential.
 The Journey is just about to start for YOU………………..
So who's behind this????
Andrew Davey
(Creative Director)
From starting out leaving a formal education at age 16 Andrew went on to pursue his passion of repairing motorcycles. His journey saw him meeting his first mentor and reading a copy of "Rich Dad Poor Dad" by Robert Kiyosaki and at the age of 19 he purchased his first investment property.

In his constant pursuit to free himself from the stereotypical rat race he continuously immersed himself in seminars and sought out mentors to speed up his journey which led to him creating his first successful business venture at age 24.

Having now sold that venture, Andrew Davey, now as a leader in inspiring young entrepreneurs on their journey calls upon his success's and challenges in business/investing and personal development to lead by example. His story used as a beacon of light to help others truly appreciate the limitless potential we all have as imperfect human beings
Monty G Hooke
(Mentor and advisor)
Monty's journey to entrepreneurship started at age 8 when he started his very first business cleaning boats in Sydney harbour. Since that time, Monty has had an insatiable curiosity into learning the secrets to success in life, business and wealth creation. He has been the director of several companies and involved in the start-up of countless businesses during his professional life, and continues his pursuit to learn and build his own portfolio of businesses and investments.

With no help from his parents or from traditional education, having taught himself everything he knows about being an entrepreneur, Monty has recognised a dire need for these lessons to be made readily available to the next generation of potential future business leaders and entrepreneurs. As a speaker and mentor for Gen-whY, Monty's passion is to now teach, mentor and share all that the secrets to success he has acquired, and continues to gather on his journey.