The Entrepreneurs Guide to Getting Free Media with Jill Chivers

Thursday, 30 August 2012 from 5:30 pm to 8:30 pm
Event Details
A television, radio or magazine/newspaper mention can give you access to hundreds of thousands of people in a few minutes (or paragraphs).  And if you know how to get it, it won't cost you a cent.
So how do you do it?  There are some secrets and strategies you can use to capture the attention of producers and journalists and during this presentation, our speaker Jill Chivers will share them with you. Jill is not a media insider and yet she's 'cracked the media code' and is here to share her strategies (and a few secrets) with you.
During this presentation, you'll learn:
The importance and power of the mainstream media in a social media world
Why "getting free media" is not the aim of the game and how you can leverage your media attention
What you can do to generate ongoing media interest and why you are best placed to do this (and not a publicity firm)
The most important thing you need to understand about what the media want (and how you can give it to them)
The critical elements to include in your media pitch to make it easy for producers to say YES to your story
A savvy strategy to double your media exposure
How to leverage this traditional media exposure through social media
What you get for your ticket:
practical and useful introduction to social media from an inspiring marketing expert
delicious wine and nibbles
a fab Goodies Bag full of surprises!
101 Social Media Tips from 

She Inspires

opportunity to learn and be inspired in a creative environment tucked inside a newly restored heritage building
chance to talk with government and industry representatives
time to network with other small business owners
Events Details
This event is being hosted by She Inspires at The Rocks Pop-Up in the charming and inspiring heritage building located at:
13 Cambridge Street, The Rocks - off Argyle Street
Starting at 5.30pm for 6.00pm for registration and networking
Seminar is 6.30pm - 7.30pm with audience questions
Finishing by 8.30pm
Thursday 30th August
Tickets are $45 per person Early Bird tickets $36
Tickets are transferable to events later in the calendar if you find you suddenly can't make it.
Payment is via PayPal and Stella Online Media (parent of She Inspires).
Twitter and Facebook
The Twitter hashtag is #sheinspiresbiz 
Twitter handle is @she_inspires
She Inspires on Facebook www.facebook.com/sheinspires.com.au
About Jill Chivers
Jill Chivers is an entrepreneur who has created two successful solo businesses in the last 12 years.  In the last two years she has appeared in nearly 40 media stories including 7 appearances on Today Tonight, 2 on Sunrise, The Today Show, The Morning Show, The Circle, Ten News, ABC Radio National, Triple J, Mix 106.5FM, the Sun Herald, The San Francisco Chronicle and the Wall Street Journal to name just a few.  
Jill now helps other entrepreneurs to conjure up their own media magic.  She also runs the world's first online membership program for women who shop too much and want to stop.
2012 Calendar of Seminars
We've got a great calendar of seminars for you with two seminars per month through to October. Topics include Twitter, Facebook, LinkedIn, Blogs, SEO, Google, strategy and planning and more.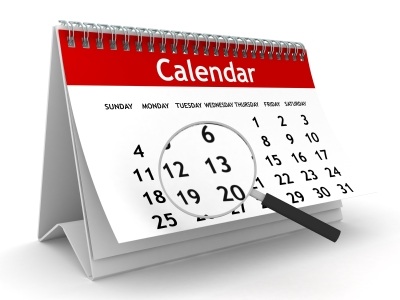 Presenters include Jeff Bullas, Laurel Papworth, Suzi Dafnis, Catriona Pollard, Angela Vithoulkas, Christina Butcher, Kerry Chikorviski, Yasmin King and the list goes on!
The seminars are for women and men who want to learn more about social media and marketing with the goal of growing their businesses.
Networking is a key part of the events with an hour before and after the seminar for you to meet other like minded entrepreneurs as well as government and industry representatives such as the Small Business Minister and Commissioner.
Click here for the She Inspires Calendar of Social Media Events.
What others say!
I found from running a series of small business seminars in 2011 that other small business owners were thrilled to have the opportunity to gather in the charming environment of a heritage sandstone building and to talk with creative business owners about their experiences.
This is what Philip Shaw of CleverClicks thinks:
The She Inspires small business seminars stand out for a few reasons. They are practical, very relevant, high energy and fun. Not to mention the food - top quality. If you want to meet similar small business owners to yourself and crank your business education up a notch I highly recommend you attend. See you there. 
This is what Andrea Mitchell had to say about it all:
"What a great event! Having heard about the event through the flying solo forum I wasn't quite sure what to expect but I was looking forward to speaking with other solo business owners and hoping to get some inspiration for my own projects.
I didn't really know anything about the rocks pop-up project so I was in for a treat. Not only did I get to speak to other entrepreneurs but I was introduced to the amazing creative space created as a result of the project. The official part of the evening let us hear from Belinda about the creation of the space and the process she went through which provided a great balance to being able to wander at random, talking to other attendees and shop owners."
Have questions about The Entrepreneurs Guide to Getting Free Media with Jill Chivers?
Contact She Inspires
When & Where
Level 2, 40 Goucester St
The Rocks
Sydney, 2000
Australia

Thursday, 30 August 2012 from 5:30 pm to 8:30 pm
Add to my calendar
Organiser
She Inspires
She Inspires is all about making connections and content work, whether that's through organising warm and friendly events for business owners to connect with like minded entrepreneurs or with great content on the She Inspires online magazine.
Find out more at www.sheinspires.com.au 
The Entrepreneurs Guide to Getting Free Media with Jill Chivers