Description
Program:
5.45pm: Doors open/ optional early dinner (in restaurant on lvl. 1)
6.00pm: Live music and chocolate tasting (in theatre on ground floor)
6.30pm: Film (95 min in theatre on ground floor)
8.05pm: Optional late dinner (in restaurant on lvl. 1)
The End of Meat is a groundbreaking documentary film envisioning a future where meat consumption belongs to the past.
Although evidence of meat consumption's negative impact on the planet and on human health continues to stack up, animal welfare is on the decline and humanity's love affair with hamburgers, steaks, nuggets and chops seems never ending.

Over the last decade, perceptions of meat eating have greatly evolved. Health concerns and meat scandals have to a public debate about the ethical implications of meat consumption and the rise of plant-based diets. Meat producers have launched their own vegan products; 100% vegan supermarkets have opened; and almost every food manufacturer is adding and labellaing vegan options. Is this the beginning of the end of meat? Are we approaching a turning point in the human-animal relationship?
In The End of Meat, filmmaker Marc Pierschel embarks on a journey to discover what effect a post-meat world would have on the environment, the animals and ourselves. He meets Esther the Wonder Pig, who became an internet phenomenon; talks to pioneers leading the vegan movement in Germany; visits the first fully vegetarian city in India; witnesses rescued farm animals enjoying their newfound freedom; observes the future food innovators making meat and cheese without the animals, even harvesting "bacon" from the ocean, and much more.
The End of Meat reveals the hidden impact of meat consumption; explores the opportunities and benefits of a shift to a more compassionate diet; and raises critical questions about the future role of animals in our society.
~
Join us for this insightful evening of film, live music, chocolate tasting and a delicious Indian buffet dinner!

~

Watch the trailer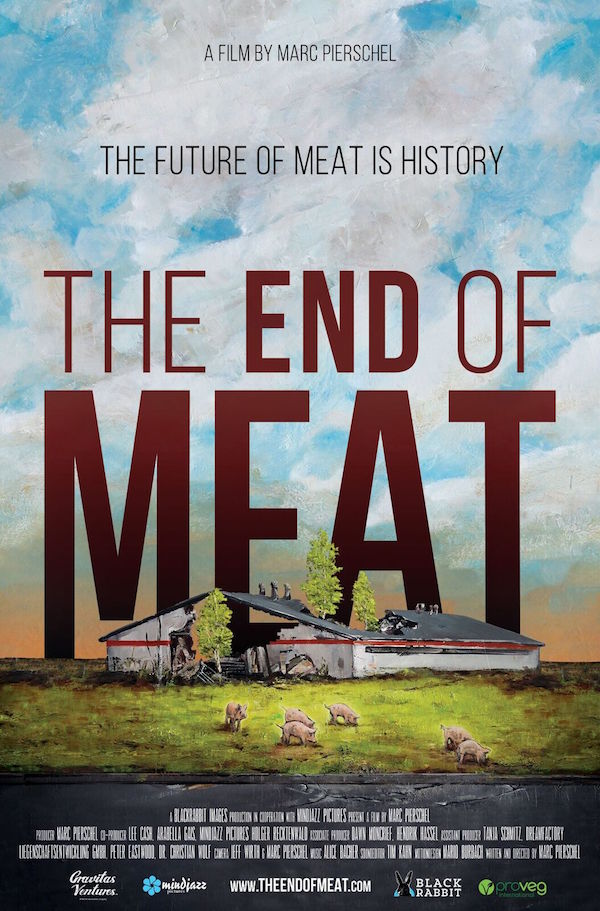 Classification: Check the classification

CHOCOLATE TASTING - THE CHOCOLATE YOGI
Raw, organic, vegan, dairy-free, gluten-free, handmade, fair-trade, locally made and simply delicious chocolate :-)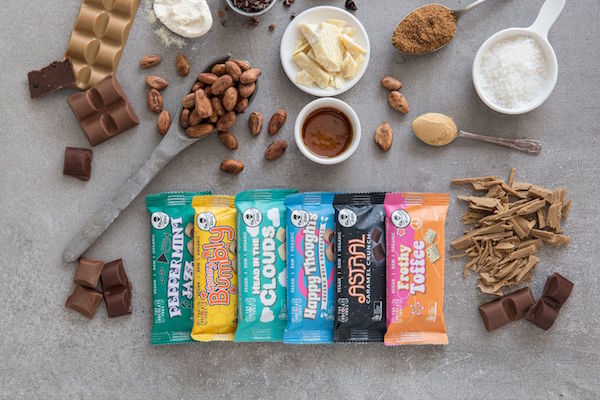 www.thechocolateyogi.com.au
LIVE MUSIC - Kym Staton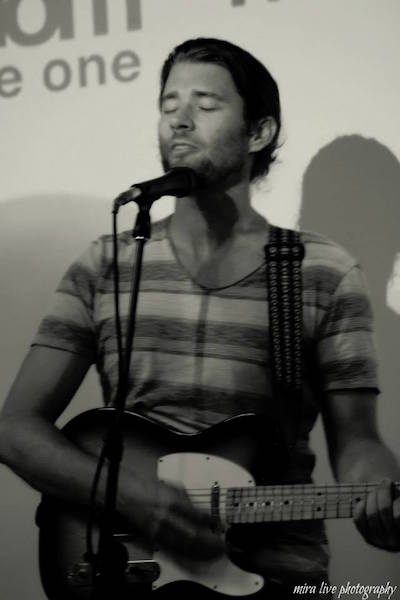 Kym Staton has been serenading audiences in cafes, bars, pubs and other small venues as a singer/songwriter since 2012 and has performed more than three-hundred gigs at intimate venues around Sydney and Melbourne - including Bar 303, The Factory Theatre, The Newsagency, Newtown Social Club, Dome Bar, The White Horse, Broadway Lounge, Govindas Movie Room, Loop Project Space and countless other intimate venues, honing his skills and stagecraft.

He has a unique sound both exotic and earthy, and a wide and eclectic repertoire of blues, jazz and folk covers, weird old songs and unusual originals. His rare rock tenor voice goes from subtle to soaring in a heartbeat, and the exquisite interplay of his captivating vocals and a deft touch on his telecaster and acoustic guitar must to be heard to be believed.

Check out some of Kym's music on his youtube channel:
https://www.youtube.com/user/KymStatonChannel/videos

Kym Staton is currently preparing to record his live cafe album later this year, which will document his past five years of intimate live performances and expansive repertoire.
DINNER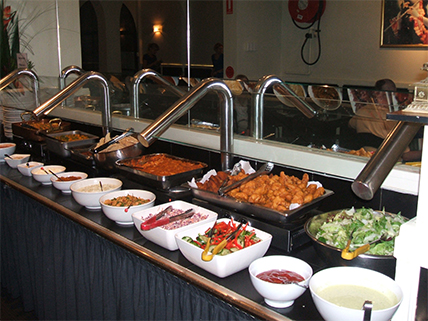 Your ticket price includes dinner at Govindas Restaurant where they put a sophisticated spin on the traditional buffet. Govindas focuses on serving fresh & local produce while paying homage to some of India's culinary diversity. As one of Sydneys' first plant-based restaurants they pride themselves on offering an ethical & unique vegan/vegetarian experience.

Getting there:
Govindas is 5 mins walk from Kings Cross train station.
There is ticketed street parking in surrounding streets.

Investment:
(includes film, music, chocolate tasting and dinner!)
A portion of your ticket purchase supports the film maker! Thank you for supporting independent film making :-)
Adults = $41
Students/Pensioners/concession = $36

Refund policy:
* Please note that tickets are NOT refundable if you change your mind or are unable to make it on the day. Your tickets cannot be changed to another date. They may however be given to a friend to attend.

Enquiries:
kjstaton@icloud.com
Subscribe to our Films For Change newsletter!
Follow Films For Change on FB